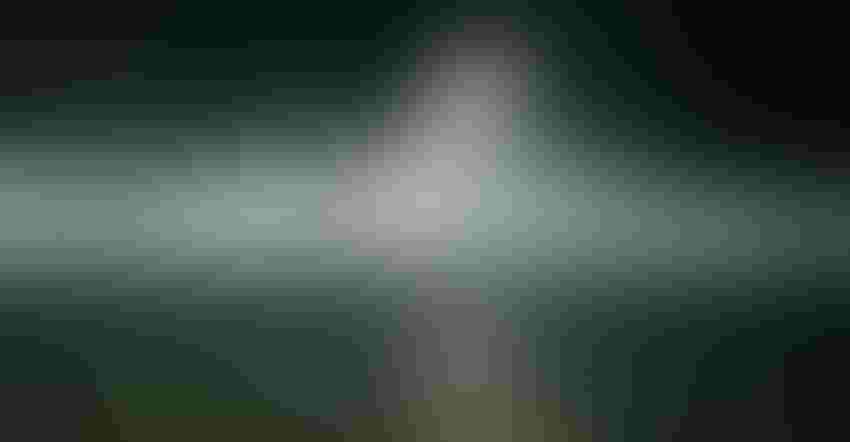 aetb/iStock/GettyImagesPlus
Are you tired of talking heads and pontificators offering earthshaking predictions for the coming year? Since I take pride in being one of these dweebs, here's a few of my own. At some point in 2019:
Someone will come out with a study that shows scientific proof that climate change is real. Within a week another group will come out with an equally scientific study that says it's all hooey.

Within a week of the start of 2019 harvest a salesman will flag you down to see if you're interested in buying seed for next year.

At some point during this growing season farmers will see grain prices go up, then forget to sell stored crops because they were sure prices would go higher.
Okay, that last one was a cheap shot – but it's also low hanging fruit, to be honest.
All kidding aside, I recall some sobering predictions about 2019. Starting two years ago some of the most respected ag economists in our industry were looking ahead and telling us that 2019 would be a turning point – a sink or swim year for many farmers. They were looking at real data on farmers who had not positioned their business for this extended downspin, resulting in dwindling working capital, chronically low revenues and growing evidence of financial stress.
How can you avoid these dire predictions? These tried-and-true resolutions will fit any operation:
Ignore the things you cannot change. Anyone who must deal with the weather and markets every day knows this one by heart. This is all about how you manage risk in your business. The good news is, there are new ways to make risk, well, less risky. Read our stories – here and online at FarmFutures.com – and you will see that theme throughout nearly every article, because with information comes knowledge, and that leads to better decisions.
Focus on ROI. These days you can sink more money into expensive cash rent leases, or you can invest in tools that help you manage what you already have. There are now soil sensors that give you real-time growing season data like soil nitrogen, plant health, weather tendencies and moisture. There are tools that can help you lower risk and make better decisions, from marketing services to cloud-based software. This year resolve to determine which of these tools will bring the best ROI.
Use your data to learn what prices you need to make a profit, then execute those sales. You can make sales with confidence once you determine crop insurance levels, production costs and factor in expected yields. No one knows what will happen to the markets on any given day – see resolution one - but you can track market fundamentals and other market indicators, through Farm Futures, using your own expertise, or the expertise of others. Pull the trigger when the profit is there.
Make people a priority in both work and play. One of Jim Collins' most important lessons from his classic business book, Good to Great: Why Some Companies Make the Leap...And Others Don't, is this: Get the right people on your bus and get the wrong ones off. America's economy was in a funk in 2001 just as his book was about to get published, and Collins was asked what he would do if he were running a company. His answer? "I would have one priority above all others: to acquire as many of the best people as I could. I'd put off everything else to fill my bus. Because things are going to come back."
Invest in yourself. From years of writing and surveys we've come to learn that some of the best money you can spend is on training – for yourself and your farm team. That could include attending workshops like our Farm Futures Business Summit, our Ag Finance Boot Camp (same link), or other conferences where you can bounce ideas off both farmers and experts. Don't make decisions in isolation. Stretch yourself as a manager and it will benefit the whole operation.
I'm not going out on a limb when I predict that 2019 will be a sink or swim year for farmers; those who execute some or all these resolutions will shine.
The opinions of the author are not necessarily those of Farm Futures or Farm Progress.
Subscribe to receive top agriculture news
Be informed daily with these free e-newsletters
You May Also Like
---