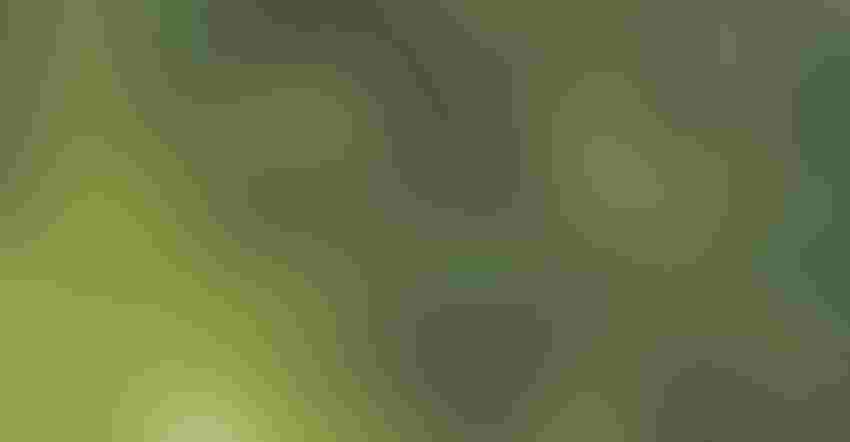 GaudiLab/ThinkstockPhotos
Are land values still trending down or have they bottomed and higher prices are on the horizon? 
The latest land values report has been released and shows that farmland values are proving to be quite perplexing. Farmers National Company is seeing indicators that show it's a good time for landowners to sell, but it's also a good time for buyers to invest in land.
Individual landowners and investors are both scratching their heads as to the current land market and where it might go. It is as if there are two land markets: one that says it is a good time to sell and one that indicates that it is time to invest in land.
Less land for sale
The underlying strength in values of good quality farm and ranch land is supported by a number of factors. Number one is the fact that there is currently less land for sale on the market than normal. For example, in 2017 in Iowa, approximately two-thirds of 1% of ag land sold in the open market, which is less than the average 1% that sells per year.
Buying interest 
Another factor supporting current prices for good quality land is that there is adequate buying interest at this time. The overall agricultural sector remains in a relatively good financial position with a low debt-to-asset ratio. This fact, combined with past profits, allows some farmers and ranchers to be in the market to purchase land that enhances their operations. Also, the fact that neighboring farms do not come up for sale very often increases buying interest when a tract does come up for sale.
Long-term support
In addition to these factors supporting current values, land is a long-term investment and there are reasons supporting land prices in the decades to come. One is the expectation that there will continue to be an increasing demand for food and fiber due to world population growth and the improvement in personal incomes around the globe. Even with the recent increase in tillable land around the world and increasing crop yields, growth in grain demand is projected to stretch production to its fullest. 
Strong land values
The other side of the land market indicates that it is appropriate to sell during this time period. For one, agricultural land values remain historically strong even though they have dropped from the highs of several years ago. For those who have owned ag land for a period of more than a decade or for those who have recently inherited land, today's values far exceed those of the past. The decision for those contemplating a sale of the farm or ranch is whether to sell now and capture what still is a very good price or hold for a later sale.
When will prices drop?
There is not a lot of good quality ag land for sale on the market. If additional land comes up for sale, one question is how much can the market absorb without turning prices lower. The expectation in the land market is that there will be some additional sales of land going into the winter in order to shore up financial conditions of some farmers. Therefore, at what point will an additional amount of land for sale in an area move prices down?
With the continuation of lower farm incomes, operators will have less cash available to make capital purchases such as land. As farmers and ranchers typically buy 80% to 95% of the land that comes up for sale in an area, any slowdown of their purchasing will lessen the bidding for land that comes up for sale. The concern in the market is at what point does the expectation for some additional land coming up for sale meet with the potential for less operator demand to lower land prices? 
Impact of rising interest rates
Several other outside factors may influence the land market going forward. Rising interest rates, although slow, will have an effect on those land buyers financing their purchase and for those comparing alternative investments. In addition, rising yields on government bonds may indicate increased return expectations from ag land as the two have some correlation. 
Here's a look at regional land value reports:
Iowa
Iowa saw less ag land being sold last year than normal, which continues the trend down from the high number of transactions experienced several years ago.
Prices for good quality land are steady to trending a bit higher, while lower quality properties are 5% lower when compared to the past six months, said Sam Kain, area sales manager for Iowa. Auctions continue to be the predominate means to sell farmland in Iowa with estates being the majority of the sellers.
Ag lenders remain cautious in their outlook as the lower farm incomes of the past few years increasingly put pressure on the financial condition of borrowers. Even though Kain said he has only seen a few forced sales of land, the expectation is that there may be additional financially encouraged sales coming.
"Our agents have marketed and sold 34% more farms and 63% more acres to date than last year," Kain said.
Illinois, Indiana, Ohio, Michigan, Missouri, Arkansas
The trend of less land on the market continues in the eastern Corn Belt states.
"The market is basically stable," said Roger Hayworth, area sales manager for the region. "Except for Michigan where Farmers National Company is in the process of selling 14,000 acres for one owner; overall, there is less land on the market than average."
Prices for good quality tillable acres are steady in most areas. Lower quality land is steady to slightly lower as there is less demand for these farms. Hayworth is seeing a slight switch from public auctions as the preferred method for selling a farm to having more private treaty listings as buyers become more cautious in their land purchases.
Those selling land at this time are predominantly trusts and beneficiaries. Very few sales from farm operator financial stress have been seen so far. Farmers and local investors buy most all the good quality cropland that comes up for sale. Larger investors are in the market, but they are measured in their land purchases.
"We believe land buyers are being more cautious right now in making large purchases, but in Michigan, Farmers National Company has experienced strong interest in the farms that we have sold to date. Our agents in Michigan report good interest in the cropland that hasn't been on the market for a while," Hayworth said.
North Dakota, South Dakota, Minnesota
Land prices in the Dakotas and Minnesota are surprisingly good given the low commodity prices.
"Prices for good quality cropland are as good as a couple of years ago," said Brian Mohr, area sales manager for the region. "The somewhat slower overall land market in our region is mainly due to fewer farms and ranches for sale, especially in western South Dakota."
Prices for average to lower quality land are fairly stable to down slightly compared to a year ago, while buying interest for good quality farms helps bring better prices than anticipated. The primary sellers of ag land right now are family trusts and inheritors of the property. Local farmers are the predominant buyers of most of the cropland that comes up for sale.
Knowing the land market in any given area is extremely important whether buying or selling.
Nebraska, Kansas, Oklahoma, Texas
Land values across the Southern Plains range from stable to down 10% compared to last year with variances occurring in quality and location.
"High quality land is selling well at auction in cropland areas," said Paul Schadegg, area sales manager for the region. "Farmers who are in good financial condition are by far the main buyers of high quality land that comes up for sale. Investors are also in the market to buy when the right property is available."
Schadegg is seeing a mix of sellers in the market with beneficiaries being the most prevalent.
"A few investors are deciding that it is a good time to sell and we are seeing a small number of land sales brought on by an operator's financial stress. We believe there will be additional stress sales later in the year," he said.
Washington
Interest in agricultural land in eastern Washington continues to be strong.
"Our sales volume is up 15% compared to six months ago. We are seeing good buying interest as more investors are searching the market for properties," said Flo Sayre, broker for Farmers National Company in Pasco, Washington.
Prices for land in the area are mostly steady from a year ago and vary based on water availability and use.
"Good fruit potential land can sell for up to $16,000 per acre while dry rangeland can sell as low as $350 per acre," Sayre said.
Current sellers of land in the area are investors with small tracts, the customary estate and beneficiaries, and a few producers wanting to alleviate cash flow stress. Sayre has not seen any
financially forced sales yet, but expects to see some come the end of the year. Rising interest rates will challenge land prices in the upcoming future.
Source: Farmers National Company
Subscribe to receive top agriculture news
Be informed daily with these free e-newsletters
You May Also Like
---