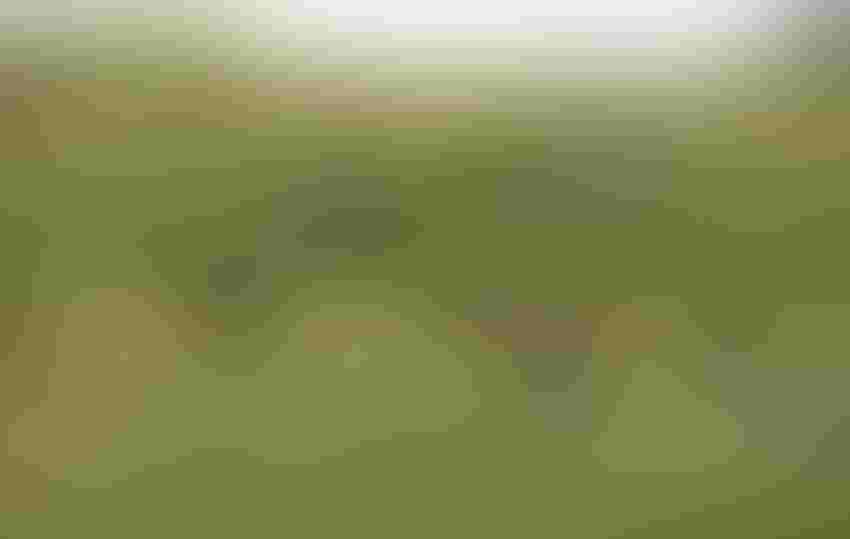 Land prices keep going up while commodity prices are in the basement. How?
Alan Newport
Recent data shows farmers struggling while land prices, the ultimate measure of rural wealth, are holding steady or still gaining.
Beef and other meat prices have held up surprisingly well, likely a sign of a generally improved economy. Don't crow too loud, however. The econo-gods might hear you!
At any rate, some data I'd been tracking loosely was pinned down recently in one of Tulsa-based ag consultant Roy Ferguson's newsletters. He said the nation's agricultural producers had a current liabilities average of 112% as a percent of after-tax profits in 2013. Their number for 2018 is estimated to be at a destructive level of 206%.
He also noted Creighton University's most recent survey of agricultural economic conditions in a contiguous 10-state region showed that 43% of the study's reporting banks indicated that they have recently rejected farm loans, and this was double what the number was in the year 2017. About two-thirds of these agricultural banks said they have increased collateral requirements, as well.
A July bulletin indicated that US agriculture's national average working capital is in a six year tailspin. Working capital is defined as total current assets minus total current liabilities. At the conclusion of 2012, US agriculture working capital was just above $165 billion. By July of this year, it had shrunk to just $56 billion. Ferguson noted US. agriculture's total working capital today is 13% of its total revenue, compared with 45% at the end of 2012
Meanwhile, average farmland values over the past 18 years have trended and generally continue to trend higher, according to data from Kansas City-based economist Bill Helming. This probably has two basic causes. One was the ethanol boom. The second has been rumored, at least to me, as money from stock-market investors looking for safe-haven investments such as real estate.
Helming noted that the USDA National Agricultural Statistics Service land values summary from August 2018 showed this trend: Average annual US farmland values were $1,340 per acre in 2004 and were $3,140 per acre in 2018. This represents a 135% increase over the past 15 years or an average annual increase of 9% per year.
Helming added these are average farmland market values for all US farmland and not just for cropland in the Corn Belt or Midwest. In turn, 2018 data published by the Farmers National Company Survey showed average cropland values in Iowa, Illinois and Nebraska as $10,600, $11,000 and $8,500 per acre, respectively.
Combine these two factors and what does that tell us? Will land values rectify more closely to agricultural production/profit values? They never truly do so, but at some point I must wonder if those who drive up the price of agricultural land -- investors and old farmers with cash in the bank -- will change their holdings. The investors may find somewhere else to put their money and the old farmers and their wives will die and their land will pass to heirs.
One thing I know for sure, in my 60 years of life, I've never been a good prognosticator, and I've never met one with even a reasonably good track record.
About the Author(s) Alan Newport is editor of Beef Producer, a national magazine with editorial content specifically targeted at beef production for Farm Progress's 17 state and regional farm publications. Beef Producer appears as an insert in these magazines for readers with 50 head or more of beef cattle. Newport lives in north-central Oklahoma and travels the U.S. to meet producers and to chase down the latest and best information about the beef industry.
Subscribe to receive top agriculture news
Be informed daily with these free e-newsletters
You May Also Like
---