Information, technology highlight Mid-South Farm & Gin Show
Information, technology highlight Mid-South Farm & Gin Show
Farmers and others interested in the newest technology, latest innovations, and the most up-to-date information on agricultural markets and outlooks will find all that and more at the 59thannual Mid-South Farm and Gin Show that opens Friday at the Cook Convention Center in downtown Memphis. The South's largest indoor farm show, sponsored by the Southern Cotton Ginners Association and Foundation, with Delta Farm Press as co-sponsor, features innovative technology, interactive exhibits and educational seminars, all designed to give farmers a first look at what's critical for the 2011 crop year.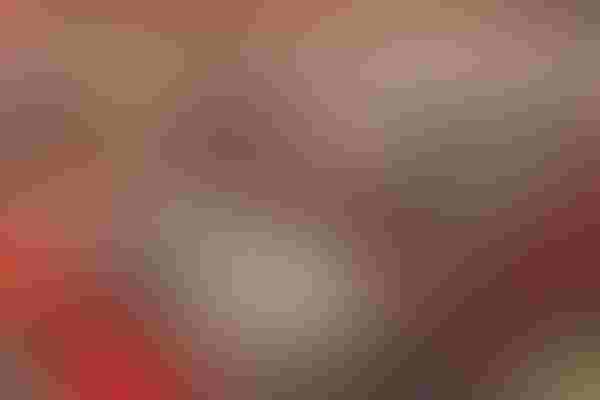 Farmers and others interested in the newest technology, latest innovations, and the most up-to-date information on agricultural markets and outlooks will find all that and more at the 59thannual Mid-South Farm and Gin Show that opens Friday at the Cook Convention Center in downtown Memphis
The South's largest indoor farm show, sponsored by the Southern Cotton Ginners Association and Foundation, with Delta Farm Press as co-sponsor, features innovative technology, interactive exhibits and educational seminars, all designed to give farmers a first look at what's critical for the 2011 crop year.
SCGA annual meeting
The association and foundation will hold their annual meetings today (Thursday) at the Peabody Hotel, beginning at 1:30 p.m., in the Venetian Room.  Anyone interested in the presentations on the program is invited to attend. The topics include:
n  Cotton Issues, Ken Fountain, president, National Cotton Ginners Association
n  Cotton Acreage and Infrastructure Update, Matt Fannin, LSU Ag Center
n  Ginning Research Update, Dr. Bobby Hardin, USDA-ARS
n  Ginner Panel – Key issues moving forward:Panelists are David Blakemore, Kenneth Hood, Richard Kelley, Larry McClendon
Educational seminars
From the traditional Ag Update sessions to educational seminars, this year's show will feature more educational opportunities than ever, says Tim Price, SCGA executive vice and show manager.
Ag Update seminars are scheduled for Friday and Saturday, beginning at 8:30 a.m. The Friday session features industry updates and outlooks for all major Mid-South crops. Speakers include National Cotton Council Chairman Charles Parker, Senath, Mo.; Carl Brothers, Riceland Foods; and Joe Nicosia, Allenberg Cotton.
Saturday, Richard Brock, Brock Associates, will provide an outlook for grains and marketing recommendations for 2011 and beyond.
Special educational seminars focus on pertinent topics and weed resistance.
Friday, a special seminar, Top Concerns for Farmers, is scheduled for 1:30 p.m. in the Steamboat Room on the mezzanine level of the convention center. Brian Hefty, of Ag PhD on RFD-TV, will headline the seminar, providing a farmer-to-farmer interactive discussion on topics of the day.
Show attendees are invited to submit questions and/or topics for Hefty to cover atwww.facebook/farmandginshow.com or by e-mailing show staff at[email protected]. 
Ken Smith, Arkansas Extension weed scientist, will discuss herbicide-resistant weeds at a special educational seminar beginning at 3:15 p.m. Friday in the Steamboat Room. He will headline a panel of specialists who will highlight the top herbicide-resistant weeds and outline recommendations on how to address the increasingly challenging production issue.
Other panelists will include Daniel Stephenson, weed science specialist, LSU AgCenter; Jason Bond, rice weed management, Mississippi State University; and Larry Steckel, Extension weed specialist, University of Tennessee. 
Mid-South Land Grant universities, Extension, and state agencies will have educational exhibits on the mezzanine level of the convention center. Exhibits will offer information on biofuels, biotechnology, farm safety and other important topics, and will be available throughout the show.
Innovative technology, new exhibitors
The show is a breeding ground for innovative technology, Price says.
"Each year many new technologies debut at our show. A few years ago, it was the on-board cotton module builder. Last year, and this year, we're seeing products and services designed to address the challenge associated with herbicide-resistant weeds, and technology to help ginners adapt their operations to accepting the smaller, round bales of cotton. There's something new every year."
With the introduction of new products and services, there is also an influx of new exhibitors, Price says. "Many exhibitors are mainstays of the show; some have exhibited since the show began almost 60 years ago. The rapid pace of change in agriculture is a driving force in many of the new products and services available, and farmers attending the show will have the opportunity to get a firsthand look at new technology, new products, and other new developments in agriculture."
Show hours are 9 a.m. to 5 p.m. Friday and 9 a.m. to 4:30 p.m. Saturday. More information is available at www.farmandginshow.com or at the show's Facebook page,www.facebook.com/farmandginshow.
Subscribe to receive top agriculture news
Be informed daily with these free e-newsletters
You May Also Like
---