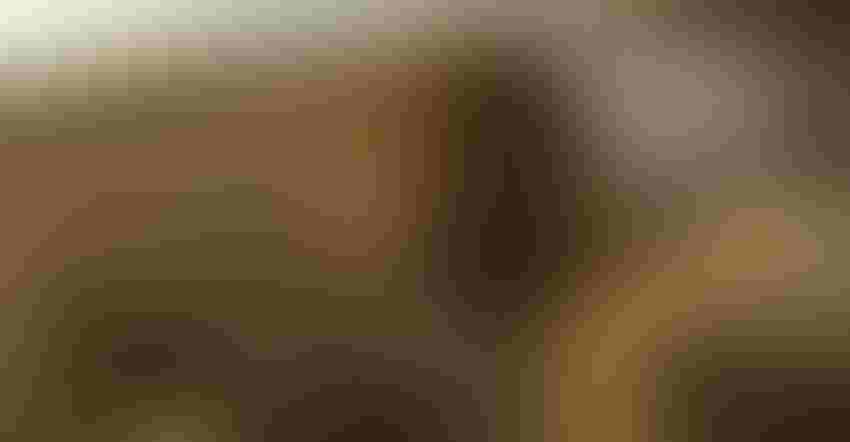 LOST NUTRIENTS: Illinois Corn will accept water samples at its tent for an experiment measuring nutrient loss.
The Illinois Corn Growers Association will be at the 2019 Farm Progress Show again this year, fielding the results of two citizen science experiments aimed at showing the value of maintaining good soil health and keeping nutrients in fields. The Farm Progress Show is Aug. 27-29 in Decatur, Ill.
Tricia Braid, director of communications for Illinois Corn, says the organization will accept water samples at its tent for one of the experiments measuring nutrient loss. Kits were sent out to association members with instructions to take a water sample from a field close to the date of the show, though out-of-state visitors and non-members can bring in samples, as well.
"This year is a different sort of year for a lot of reasons, so the results we get might be all over the board," Braid says, noting the test results are kept anonymous.
"We hope this exercise is a good reminder that if you don't know what you're losing from your fields in terms of nutrients, then it's hard to develop a strategy to prevent that nutrient loss," she adds.
Braid says measuring flow by taking a 5-gallon bucket of water and seeing how fast it fills up in the rain generates better insight. Samples can be frozen until the show, and by the time attendees arrive at the Illinois Corn tent, the cup will be thawed.
Another citizen science experiment, #soilyourundies, is happening again this year. Kits of three 100% cotton boxer briefs have been distributed to farmers throughout the state. They'll be bringing the underwear back after burying them in fields to see how healthy their soils are.
Braid says anyone is welcome to also buy 100% cotton underwear and try the experiment themselves. The more cotton that gets eaten, the more microbial activity that's happening in the soil.
"Maybe you have a field that you've had in cover crops; try it there. Maybe you have a field that's been in no-till for a number of years; try it there. Maybe you have a pasture — you could even try it there," Braid says, adding that the goal is to see how different management techniques impact the cotton content.
"Two years ago at Farm Progress Show, we had some folks bring in some of the briefs back to us, and they were hardly eaten up at all," she says. "In other cases, folks brought the briefs back, and all that was left was the elastic."
Those dropping off their science experiments will be surrounded by older farming technology "to show where Illinois corn has been," Braid says. Exhibits also will show work being done to expand markets for corn and form public policy objectives.
Subscribe to receive top agriculture news
Be informed daily with these free e-newsletters
You May Also Like
---