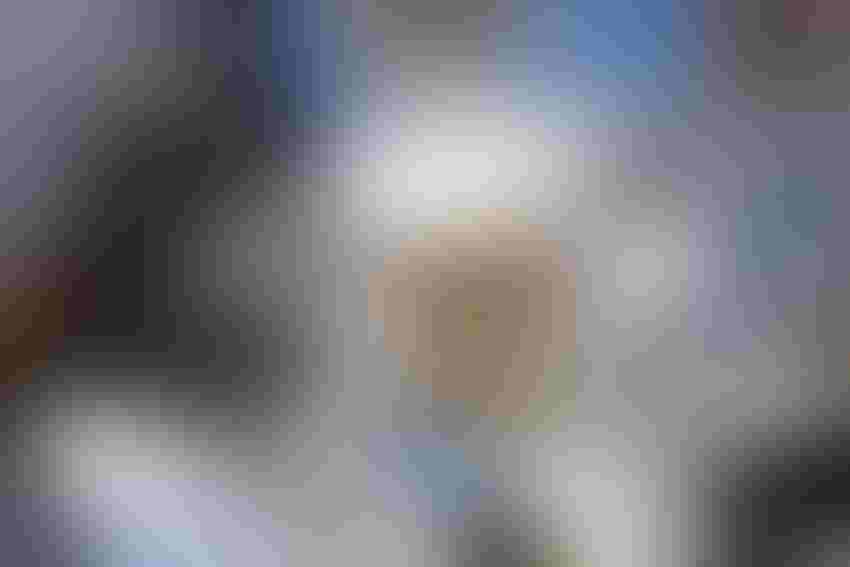 The greatest pollination show on Earth is a mix of staggering stats and figures. Sure, numbers tend to bore and overwhelm — but not when it comes to honey bees and the almond industry. Instead, they reveal an astonishing tale.
Honey bees, almonds and mathematics are bound together in an inseparable tangle of numbers, and each statistic pulled from the pile seems more impressive than the last.
Scientific American's Ferris Jabr takes a stab at the bee numbers in "The Mind-Boggling Math of Migratory Beekeeping" — and does an excellent job.
• California has 810,000 acres of almonds; 90,720,000 almonds trees; each tree yields about 7,000 almonds; probably a 1.85 billion pound 2013 almond crop; 700 billion individual almonds.
• 2.54 trillion almond flowers needing pollination in the Central Valley.
• Each almond acre needs a minimum of two hives — 1,620,000 hives needed each February. California gets 400,000 hives from home, the rest are trucked in from out of state.
• Trailers hold 200-400 colonies; therefore 3,000-6,000 transport trucks are needed.
The amount of bees needed in the Central Valley in February is stunning. As Jabr writes, "In all, more than 31 billion honeybees converge on California's Central Valley each February to pollinate the almond trees. By the end of the bloom, having gathered plenty of nectar and pollen to feed their colonies, the honeybee population in the orchards may exceed 80 billion. These are the kinds of numbers you need when you're dealing with something like 2.5 trillion flowers ..."
And when the bees are done with almond pollination? Some are put into citrus for honey; or rested beside pasture or rangeland — but the vast majority keep going. They may move on to other California crops, or move north to Washington apple and cherry orchards. Then it may be on to the Dakotas for alfalfa and sunflowers. Or it could be vegetables in Texas, citrus in Florida, Wisconsin cranberries, Michigan and Maine blueberries, or a variety of East Coast crops.
Does the migration wear on honey bees? Absolutley. But Jabr attributes the honey bee crisis to a wide scope of issues and steers away from solitary blame.
The migration is emblematic of the bond of pollinators and plants: If one disappears, the other may follow. Bee pollination is vital to agriculture — directly responsible for $20 billion in added U.S. crop values.
Every year, California's almond industry hosts the biggest pollination event on Earth. "If the weather works against them, the sheer number of bees pollinating on the good days might be enough to make up for the lost time. The outcome of this strategy is the largest managed pollination event anywhere in the world.
Remarkable bee and almond numbers. Truly mind-boggling.
See The Mind-Boggling Math of Migratory Beekeeping for Jabr's complete breakdown.
Follow me on Twitter: @CBennett71
Blog archive
Wine fakes didn't begin or end with Rudy Kurniawan
EPA using guns, body armor to enforce Clean Water Act?
PETA blames genital size on chicken wings
Meet the apostle of post-organic agriculture
Death on the farm a grim reality of agriculture
Water the commodity gold of 21st century?
Subscribe to receive top agriculture news
Be informed daily with these free e-newsletters
You May Also Like
---