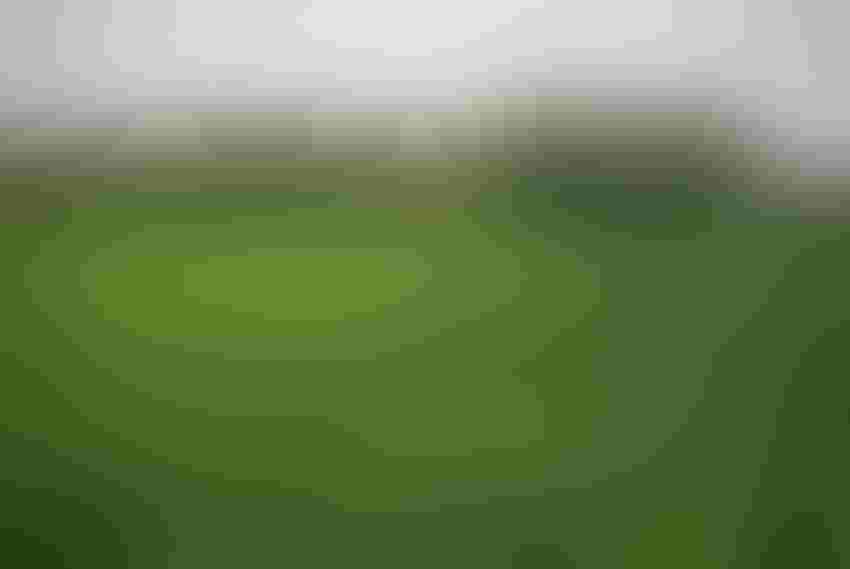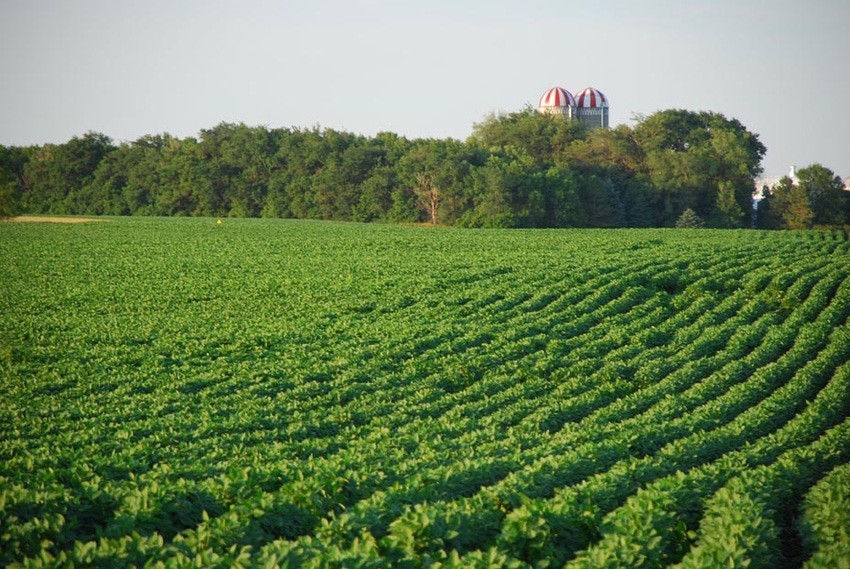 Recent data by the Federal Reserve banks indicate that Corn Belt farmland values had risen between 22% and 25% during the past year. That rate of increase had not been seen since the mid-1970s. USDA Wednesday released 30-year data that does not come close to indicating such rapid ascents in land values, but does raise a question whether there is a bubble within land values. Such a possibility will raise concerns among policy makers who are considering a new farm bill. How will that affect their thinking?
USDA's land value study looks at a longer-term trend in farm real estate values. The economists report, "Recent sharp increases in farmland values raise questions about whether farmland prices have reached levels that cannot be sustainably supported by expected agricultural returns." They say the recently established prices are not occurring under the same conditions that contributed to the financial crisis of the 1980s. And they add that while income and land values were linked in the first half of the last century, that fact has become less so, and recently there is little correlation on a national level.
In relation to rental rates, farmland values have increased faster than rental rates, but that has been a 45-year trend. Based on cash rents, it would only take 14 years in 1951 for farmland to pay for itself, but that had risen to 33 years by 2007. "Studies have found that farmland prices are more volatile than rents. Rising incomes in the nonfarm rural economy in recent years may also have contributed to increases in farmland values, with a more limited impact on rents." While some farmland is sold to capture the capital gain benefits, other farmland is rarely sold because of nonfinancial ownership issues. Only ½% of farmland is sold annually.
The current period of low interest rates has two positive effects on farm real estate values, according to University of Illinois Economist Gary Schnitkey. His research is cited by the USDA economists, who say, "First, for those who have to purchase land with debt capital, it lowers the total cost of purchasing land. Second, interest rates represent returns on competing fixed investments, and when they are low, farmland looks more attractive as an investment alternative."
The USDA report says farmland values were supported by earnings in 2009 and 2010. "When farm real estate values divided by the capitalized value (price-to-value ratio) exceed 1, farmland values are not supported by the stream of cash flows the farmland could earn. During 2004-2008, farmland values were not justified based on farm earnings alone. Subsequently, market signals indicate that farmland was somewhat undervalued at current interest rates, so it is not surprising that farmland values increased in 2009-2010." They also report, "In 2010, the price-to value ratio was about 0.9 based on current rates. If interest rates were to jump to the long-term average, the price-to-value ratio would sharply increase to over 1.5, signaling that land values would not be supported by the stream of rents the land could earn at historical interest rates." In the 1980s interest rates did rise rapidly, causing land values to fall sharply.
Current increases in land values can be attributed to the demand for crops as both food and energy sources, which have kept stocks tight. There has also been a strong export demand fostered by the weak dollar. But USDA economists warn that "the size of the U.S. trade deficit increases the risk of investing in farmland. If other countries become less willing to cover the U.S. deficit, interest rates could climb and debt-financed real estate values could fall."
Location and owner impact
As realtors talk about "location," the USDA economists report that is true for farmland, particularly when higher values are show to be closer to farm markets. Since transportation costs increase with distance, the shorter distances to an elevator or other commodity terminal will generate a higher land value. In recent years the establishment of a community ethanol plant will raise the price of corn, and that raises land values in the region. Additionally, some locations have seen higher land values because of the level of farm program payments. "Payments that are certain might be accounted for differently than payments that are realized only under low prices, yields or revenue. Production flexibility contract payments – direct payments to producers with "base acreage" until the program was replaced in 2002 – have been shown to increase cropland values." And they add, "There are considerable regional differences in the ratio of payments to cropland values. Much of this regional diversity is likely based on differences in what crops are, and have historically been, grown."
Another dynamic pushing up farm real estate values is the proximity to urban areas. "To acquire land for nonagricultural purposes, developers typically must bid higher than the agricultural production value of the land. As a result, even a limited number of conversions of farmland to urban uses can lead to generally higher farmland values in areas influenced by urban demand for land."
When researching who owns farmland, USDA found the most recent estimate was there are 2.2 million land owners, a number that will have an impact on farm operator decision-making, such a production decisions, technology adoption and conservation practices. Over the period from 1964 to 2007 the amount of farmland that is rented ranged from 34% to 43%, but that has remained below 40% in recent years. While USDA has a good perspective of farm operators, much less is known about farm owners, particularly those who are not involved in operations. "In 1999, 4% of non-operator landlords owned at least 1,000 acres of farmland, and collectively they controlled 44% of all acreage owned by non-operator landlords. However, about 68% of non-operator landlords owned less than 180 acres each; these landlords owned 18% of the land owned by non-operator landlords."
Because of the attractiveness of U.S. farmland to foreign nations needing food, questions frequently arise about foreign ownership, a statistic that has changed relatively little over time. As of February 2009, only 1.7% of privately owned land in farms was owned by foreign interests. The majority of that is timberland owned by logging companies with ownership in either Canada or the Netherlands.
In their conclusion, the USDA economists address the question of land price stability and farm policy decisions. They say, "Coupled with questions about the likely stability of farmland values are questions about whether active farmers benefited from the recent increases in those values. With about 40% of farmland being rented, and with more than 30% being rented from non-operating landowners in several regions (largely the Midwest and Pacific), it is clear that non-operating landowners play a significant role in U.S. agriculture. Not only do non-operators reap some of the benefits (and bear some of the risks) of changes in farmland values, land owned by non-operators is managed somewhat differently – for example, such lands may be less likely to be enrolled in conservation programs."
Summary
Farmland values have risen rapidly in the past year, representing significant asset values for owners and questions about rental rates, which have not risen as fast. Among the reasons for higher values are farm commodity prices, relationship to markets, including new markets, and government policies. Stability of farmland values will depend on demands of non-operating landowners, plus the forces working on commodity values.
Subscribe to receive top agriculture news
Be informed daily with these free e-newsletters
You May Also Like
---