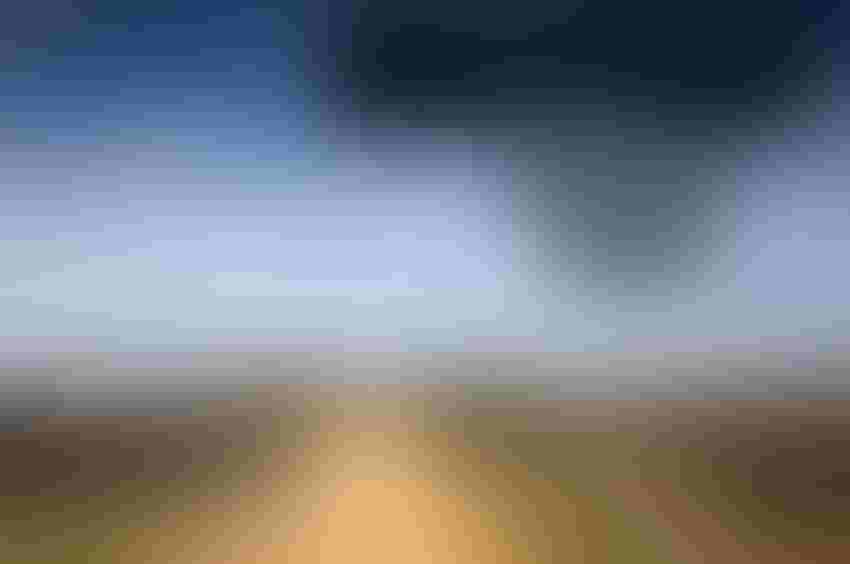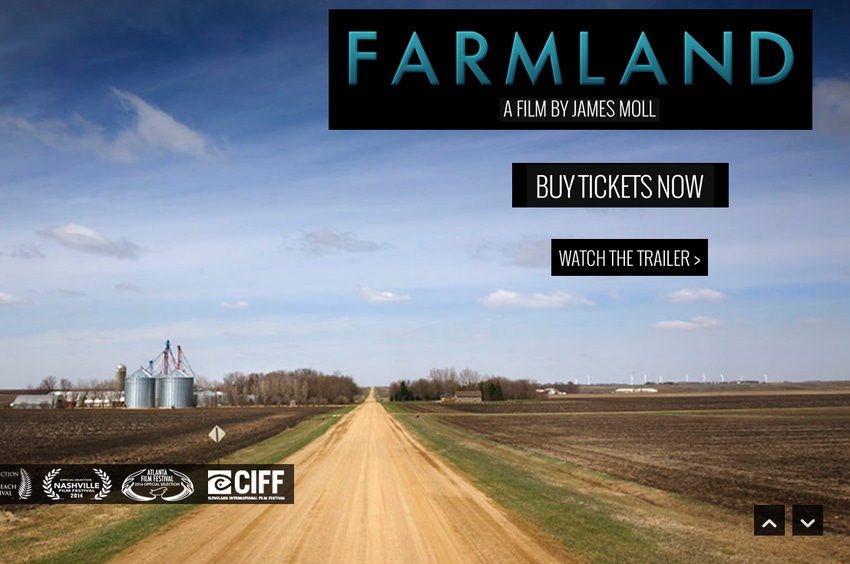 Last night I was fortunate to attend a private screening in Minneapolis of the new consumer-focused documentary, Farmland.
As a farmboy and agricultural journalist (not the target audience) I give Farmland four stars for realism. And since I've lived in three major cities with plenty of urban friends, I have no doubt food consumers will be captured by the human spirit and resolve inside different types of farms.
As an award-winning documentary filmmaker who was new to agriculture, James Moll did an outstanding job stepping inside the lives of six young farmers/ranchers and their families. I laughed, I even teared up during emotional moments where he captured the trials, risks, fear, love, family, kids and generational change within this diverse group of family farmers. Moll explored a big Georgia poultry farm, Texas cattle ranch, Minnesota swine farm, irrigated Nebraska corn/soybean farm, big California vegetable farm and a small Pennsylvania organic grower that operates a CSA while serving local markets.
In my opinion, the feeling captured from each family was an unscripted, honest view of their business – in joy, in sorrow and in fear of tough times that are inevitable.
Unlike the anti-agriculture activists films that have an agenda to solely portray bad actors and ill-founded scare tactics of evil companies out to ruin the world, director Moll chose to let real normal people talk openly about their farming practices – which included both conventional and organic producers. The 78-minute film touched on GMOs and animal rights/abuse, where each family offered their perspective of safe, healthy food and humane treatment of animals, while bringing different food choices to consumers.
If you read other reviews of the film, you'll find critics/skeptics who often spend more time bashing the backers of this film, the U.S. Farmers & Ranchers Alliance (USFRA), than paying attention to the heartfelt story of real farm families. While it's true USFRA funded and got James Moll involved, the alliance had no say in the outcome. "We had nothing to do with the creative side of the film," says Randy Krotz, USFRA Executive Director. "It was all James' story. We just got behind it."
And Moll agreed. Here's what he said in a recent interview with National Public Radio:
His agent told him there was a farm group looking to make a film about farming. "No, I don't want to do something with someone else's vision. I'm not going to make a commercial," says Moll. He agreed to do it after being promised creative control."
Currently, Farmland is being shown through the end of May in a limited number of theatres across the U.S. Visit the Farmland film website for the showing list by state. Krotz says they continue to get requests from both theatres and organizations to show the film. "And we will continue to promote it this summer, focused on large urban areas on both coasts, as well as Midwest cities like Chicago, Detroit and others," he says.
Come fall, they plan to make the film available to targeted colleges and high schools, as well as the numerous video-on-demand services like Netflix, Hulu and others, "so anyone can rent or buy Farmland leading into the Christmas holidays."
Krotz told me he has attended numerous premiers of Farmland across the country, and his favorite audiences are a mix of consumers and farmers, "because they both linger afterwards and discuss their views – and that's the whole point of this film, to start a food conversation."
The biggest takeaway Krotz hears from the non-farm audiences is how they get attached to the families and their farm-threatening challenges like drought. They are also surprised to learn that families, not corporate factory farms that are touted by anti-agricultural activists, run 95 percent of farms.
I truly feel that consumers will connect with these families in Farmland because Moll has created an honest character film. It's a conversation with the families, with cinematography that captures many emotions, passions, hardships and the joys of success that all farmers go through to bring food to market. Bravo.
About the Author(s)
Subscribe to receive top agriculture news
Be informed daily with these free e-newsletters
You May Also Like
---