Farmer tracks profits using data by management zone per field
Farmer tracks profits using data by management zone per field
It takes "devotion to do precision ag" at Jeremy Hopper's level, says Jason Hamlin, North Delta Crop Consulting, Dyersburg, Tenn. If a piece of precision equipment goes on the fritz mid-harvest, for example, or a prescription file is bad, "you have to be willing to stop and fix it. It's one thing talking about this and another thing implementing it. A lot of people try it and quit."What's next for this "numbers" guy? "The easy stuff, we've done now," Hopper says. "Where we go from here is a question. The next steps — variable-rate population, hybrid changes within fields — these will take a lot more time and energy."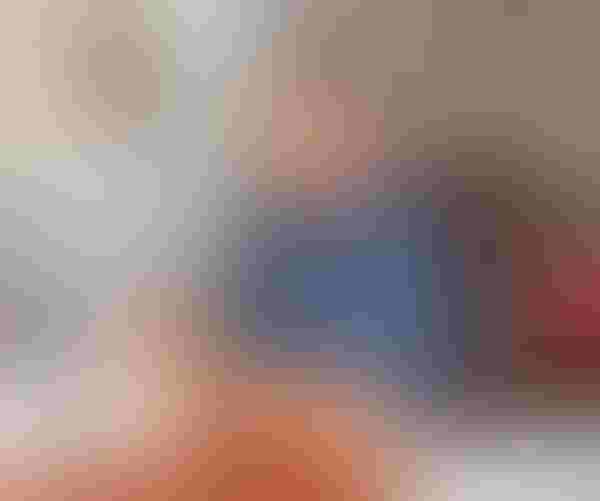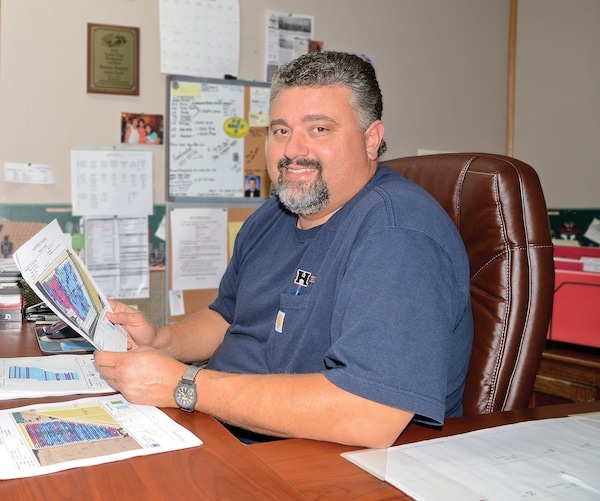 <p>Jeremy Hopper, Tiptonville, Tenn., uses precision data to make many agronomic and management decisions.</p>
Growing crops is always a gamble. That's why Jeremy Hopper runs the numbers. Hopper manages several thousand acres of row cropland near Tiptonville, Tenn. Precision data guides his agronomic decisions and helps him hone his operation. By running the numbers, he has:
Predicted where land leveling would pay;

Defined field areas that were unprofitable to crop;

Saved money on lime applications;

Selected the most profitable hybrids and row spacings.
He also uses data-management tools to track:
Each bushel of grain from field to storage bin to market;

Seeds and chemicals from warehouse to on-farm storage to field;

Revenues and direct costs per bushel by field.
The Hoppers "are really aggressive on their records," says their agronomist, Jason Hamlin, North Delta Crop Consulting, Dyersburg, Tenn. "Everything is integrated. That's not easy to do."
It's especially demanding to integrate financial data and precision field data, says Jeremy Wilson, technology specialist for Crop IMS, Effingham, Ill. "Not nearly enough people track costs by field," he says, so they "don't understand their cost of production the way they should." Precision ag is not only about adding yield, Hamlin adds. "Just because you made more bushels doesn't mean you made more money."
Dealing with spatial variability
Hopper's operation sprawls across 10 miles of bottomland in the northern Mississippi Delta. "We see a lot of spatial variation farm-wide," he says. Soil types differ from sandy to heavy clay, and productivity ranges from 80 bushels of corn per acre to over 200 — sometimes within the same field.
Hopper, a self-taught techie, got his first yield monitor in 1996 — the same year he started farming full-time with his dad, Terry. He uses Pioneer's MapShots software to document all field operations, integrate soil-test results and generate variable-rate fertilizer prescriptions. MapShots' EASi Suite add-on programs track grain movement, seed and chemical inventories and financial performance.
Over the past 17 years, Hopper has accumulated a solid database of relative yields, the foundation for each field's management zones. Hopper also incorporates soil maps, aerial imagery, topography "and our own knowledge of our fields."
He and Hamlin divide most fields into zones of average, below average and above-average productivity. "Three or four zones seem to be sufficient, given our current understanding" of site specific management, Hamlin says.
First payback: drainage
They also delineate areas with high weather-related variability, where "yields can be opposite depending on if it's a wet or dry year," Hopper says. These areas frequently benefit from drainage improvements. "Drainage is often our biggest limiting factor," Hamlin says, "so it's one of the things we are concentrating on." Hopper does his own field grading, using Trimble precision land leveling software. His data showed that "in the first field we did, it took about five years to pay back the land leveling costs with yield increases."
The numbers also showed Hopper that he was losing money by planting too close to adjacent woods. Along tree lines, "we weren't even breaking even." Hopper took those field borders out of production and planted perennial grass strips. "We didn't see our production decline at all, and we turned those areas from a negative return to breakeven."
Put data to work for fertilizer application
Hopper varies fertilizer applications (VRA) based on composite soil sampling within management zones. "At first we sampled by 2.5-acre grids," but he found it tough to predict fertilizer needs based on those results. He concluded that sampling by productivity zones is more useful on his farm. The industry is moving that way, too, says Wilson, the Illinois agronomist, especially with wider use of soil mapping tools like Veris EC.
Hopper uses his yield data to estimate crop removal rates of phosphorus and potassium, and applies maintenance levels by zone most years. When fertilizer prices are favorable, he's prepared to build soil levels in lower-testing zones. Variable-rate lime applications offer the clearest payback for VRA on his farm, Hopper says. He feels site-specific pH management is "less subjective than for N, P and K."
Hopper's data sets also let him compare seed performance in different environments on his farm. "We hardly ever commit to a new seed the first year. We try it in side-by-side trials."
In 2013, he and Bob Williams, a University of Tennessee Extension expert, set up trials in a challenging field that includes some of Hopper's poorest ground and some of his top ground. The high degree of variation is reflected in the field's nearly flat distribution of yield data points between 70 and 200 bushels per acre. What's the best strategy for a field like this? "Should we plant a high-end variety on the whole field, a defensive variety on the whole field? What would be more profitable?"
To help answer that question, Hopper compared a racehorse hybrid with high yield potential in productive environments, and a workhorse, or defensive, hybrid in two uniform areas of about 3 acres each — a high-productivity block and a low-productivity block. The test blocks were planted in randomly placed strips 36 and 18 rows wide. These same trials are being replicated on several other farms in west Tennessee "so we can see how they perform in different yield, weather and soil environments," Hopper says.
What did Hoppers' numbers tell him about hybrid placement in this variable field?
Averaged over both test blocks, the racehorse hybrid out-yielded the workhorse hybrid by 8 bushels per acre in 2013, a wet year. But that's just one field and one year, Hopper notes. He'll wait to see how these two hybrids performed on other farms in the region before he chooses seeds for next year. But "I might stay with the higher yield-potential variety."
What about variable-rate plant population?
Variable-rate planting is one aspect of precision management that is "hard to get a handle on," says Tiptonville, Tenn., farmer Jeremy Hopper, who relies on GIS data to make many agronomic and management decisions. The interaction between population, hybrid, weather, and soil productivity is complex, and he's not sure if variable-rate seeding will pay on his farm. The exception is in the dry corners of pivot-irrigated fields, where he usually drops the plant population by about 20%. He's experimented with adjusting corn seeding rates by 3,000 to 10,000 seeds per acre, based on productivity zones, but hasn't drawn any conclusions yet.
The real potential of variable-rate seeding will come when planters have the capability to vary both hybrid and population on the go, says Jeremy Wilson, technology specialist for Crop IMS, Effingham, Ill.
Keep in mind that two steps are essential for evaluating the profitability of variable-rate seeding, says Jason Hamlin, North Delta Crop Consulting, Dyersburg, Tenn. One is check strips of high and low fixed-rate populations, alongside your prescription variable-rate strips. The other is "ground truthing" actual seeding and emergence rates, Hamlin says. "A lot of people miss that step."
About Jeremy Hopper
In 2004 and 2005, Jeremy Hopper went through Texas A & M University's Executive Program for Agricultural Producers (TEPAP), the famed management workshop that teaches farmers agribusiness skills. "That opened up my eyes to a lot of things we could do," says Hopper, 41, who manages several thousand acres of cropland in northwestern Tennessee and southwestern Kentucky.
Soon after, he joined FamilyFarms Group [http://familyfarmsgroup.com/], a Brighton, Ill.-based consortium of producers and business consultants, which is helping him put some of those ideas into practice. FamilyFarms members work one-on-one with experts in a wide range of business areas, including finance, marketing, human resources, GIS technology, and regulatory compliance, says a company spokesperson.
Hopper also belongs to a professional development group, sharing expertise and best practices with a group of 13 row-crop farm managers from around the country.
He's learned to seek out niche crop opportunities, prepared a written crisis-management plan to deal with hazardous spills, and installed special locks on grain bins and chemical and fertilizer storage.
Hopper also invests in annual third-party audits of his environmental and safety practices, performed by Validus, Des Moines, Iowa. Hopper compares this certification process to ISO-9001, a widely used industrial management benchmark. "We want to make sure we're doing a good job," he says. Third-party certification "helps us stand out from others, and brings us up to another level of management."
About the Author(s)
Subscribe to receive top agriculture news
Be informed daily with these free e-newsletters
You May Also Like
---