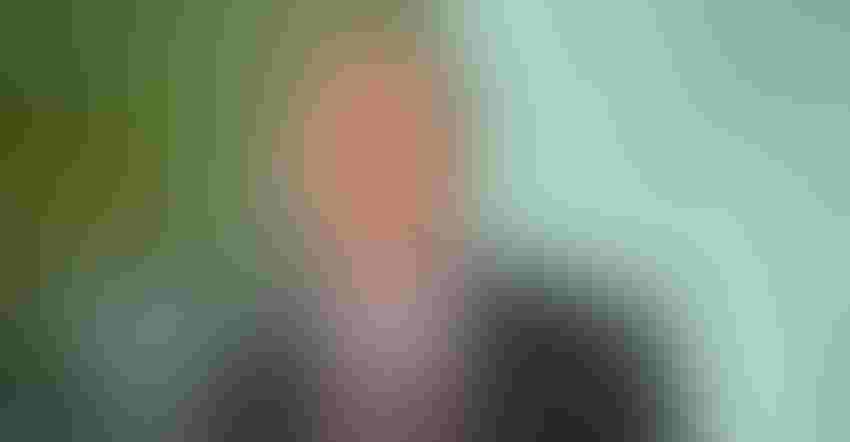 "If you're the borrower and you don't execute your plan, you put a lot of doubt in a banker's mind," says Curt Covington with Farmer Mac.
While the name Farmer Mac may not appear in all the farm magazines, you can bet it's well-known among ag banks that work with farmers.
The Federal Agricultural Mortgage Corp., more commonly known as Farmer Mac, is a publicly traded, government-sponsored enterprise that's been around for over 30 years. This secondary agricultural lender works behind the scenes to secure financing on billions of dollars of rural and agricultural loans every year.
At any given time, Farmer Mac is securing long-term, fixed-rate loans for upward of 700 rural banks that may not have access to those kinds of loans. "We can be their partner in being a provider of credit to their farm customer," says Executive Vice President Curt Covington. "The bank can provide equipment, operator financing, and through a partnership with Farmer Mac, long-term, fixed-rate real estate financing at competitive rates."
How it works
The rural bank makes the loan to a farmer using one of Farmer Mac's 20-plus interest rate products, and Farmer Mac agrees to buy that loan at time of closing. The lender, all the while, still maintains the relationship with their farm customer. For rural lenders that do not do business with Farmer Mac, their good farm customers could become a vulnerable flight risk if that borrower had an opportunity to go somewhere else for more favorable real estate financing rates and terms. This way Farmer Mac helps banks keep their customers
and that loan business all in one place. It's a win-win for both the lender and the borrower.
"It also creates what we call a sticky relationship," Covington says. "If you're a full-service lender to that borrower, that borrower is likely to stay with you long term for all of his or her financing needs."
The stress in the farm economy is slowly starting to show up in the quality of loan requests. Even so, Farmer Mac still has a range of programs designed to help farmers and ag lenders. As an example, if a farmer is not eligible for traditional loan programs, a USDA-guaranteed loan may be a good option. Farmer Mac, the largest holder of Farm Service Agency guarantees in the country, purchases USDA-guaranteed loans from banks to provide the bank and its borrower a wider variety of loan products with more attractive rates and terms.
Farmer Mac has developed some relationships with alternative lenders, too. In those cases, a farmer may be able to do an interest-only arrangement that can bring back some much-needed liquidity over a three- to four-year period.
Ultimately, Farmer Mac views itself as a pragmatic partner to ag lenders and rural America, Covington says. "If we are going to be here for farmers and their lenders in the good times, we certainly need to be here for them in the bad."
Covington will share his ag finance expertise at the upcoming Farm Futures Ag Finance Boot Camp and Business Summit, Jan. 23 and Jan. 24-25. Go to www.FarmFuturesSummit.com for details.
Subscribe to receive top agriculture news
Be informed daily with these free e-newsletters
You May Also Like
---