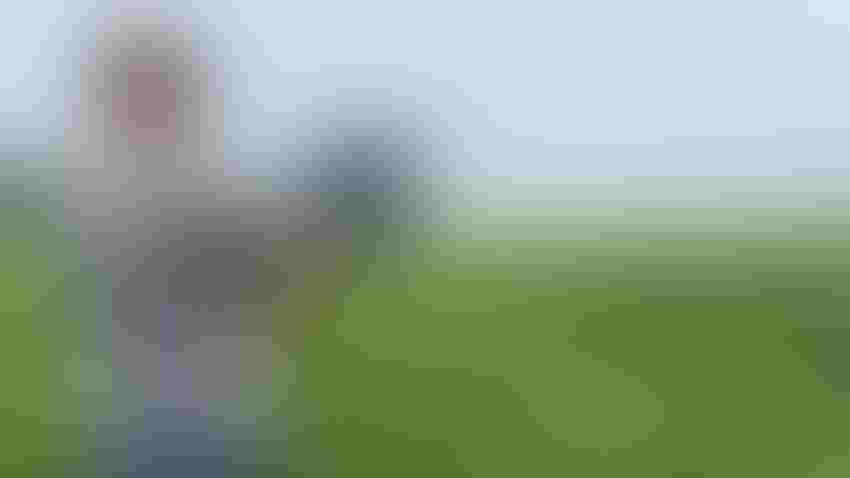 ON THE GO: With digital tools like Trello, record-keeping can be done from anywhere, including in the field.
Allison Lund
by Allison Lund
It may seem daunting to catch up on record-keeping and organize receipts and papers that seem never-ending. However, keeping up with farm records can be made easier and more efficient with digital tools.
Aaron Ault, senior research engineer with the Open Ag Technology Group at Purdue University, tackled the topic of farm record-keeping at the Purdue College of Agriculture's Digital Ag Showcase in July.
Ault explained that much like with papers in a suitcase, each person carries a "data case" with them that is full of every piece of data they have interacted with. However, it is composed of so much more than a suitcase. It is important to keep this data case in order so records and other information can be easily referenced.
"If you don't realize that it is a data case, you can't optimize it," Ault said. "And if you're not optimizing your data case, digital agriculture is not going to work for you."
The first step in optimizing your data case is simply acknowledging that it exists. Ault explained that a good data case should be YOURS:
Ault uses a tool called Trello with his data case of information. It is a website that can be used for farm record-keeping. Simply explained, Trello organizes "notecards" of sorts into boards of different topics. Basic uses are free. You can also pay for premium services. Check it out at trello.com.
Examples of different boards in Trello could be livestock records, grain delivery records, machinery maintenance and crop scouting records, to name a few. Then, each board can be composed of detailed information for each of those topics.
The user's account can be shared with other employees on the farm so everyone can update the records regularly and have access to information at the push of a button. This helps to take some of the guesswork out of farm operations, especially when employees may be at a different location or may not be able to communicate at the moment.
Record-keeping vs. working
Trello may not be the answer for everyone, though. Ault added that data models are largely suited to the operator using them and the operator's needs.
"There isn't a right data model," Ault said. "The data model that you want, the right one, depends an awful lot on what you're trying to do with the data."
Spreadsheets are another option for record-keeping. Ault shared that he uses spreadsheets for 37 different aspects of the farm, such as crop planning, soil testing and cattle inventory.
It can be easy to get carried away with record-keeping, and there is a fine balance between time spent record-keeping and time spent farming. Ault said time spent record-keeping should be kept short.
"There's this elephant in the room that time spent recording is pulling you away from time spent farming," Ault added. "So, the shorter that you can get that recording time, the better. Remember, what actually makes money is the corn growing and the cows getting fed."
Lund writes from West Lafayette, Ind.
Subscribe to receive top agriculture news
Be informed daily with these free e-newsletters
You May Also Like
---