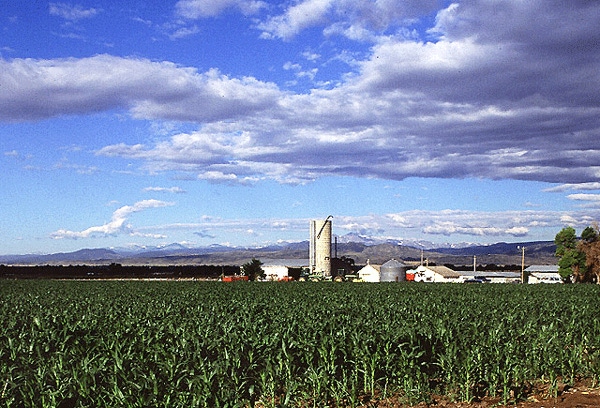 Tight crop supplies and record farm prices dominate a mid-year baseline update from the Food and Agricultural Policy Research Institute (FAPRI) at the University of Missouri.


"Drought, floods and changing economics raise the outlook for many agricultural commodities," said Pat Westhoff, director, MU FAPRI.


A new baseline update takes those changes into account, Westhoff said, but does not represent a full baseline report. The updated baseline will be used for independent economic analysis of farm, budget and biofuel policies.


Wet conditions and floods delayed and prevented plantings across the Corn Belt and Northern Plains. Droughts across the South and other areas added to the factors changing the outlook.
Baseline

In the FAPRI baseline, corn prices increase on average from $5.25 per bushel to $6.46 for the 2011-12 crop to be harvested this fall.
Likewise, soybeans rise from a projected $11.25 this year to $13.53 per bushel for 2011-12.


The baseline starts from the USDA August estimates of 2011 crop production. Those estimates showed below-trend yields for corn, soybeans and several other crops.


Short crops, higher feed costs
"Short crops contribute to higher feed costs, which pressure livestock and dairy producers and increase risks," Westhoff said. "Higher feed prices contributed to slower growth in livestock production, higher meat prices and a decline in domestic per capita meat consumption since 2007.


"However, consumer demand improved for beef and pork, particularly in international markets. Poultry producers remain in a difficult situation," he added.


"If consumer demand improves as expected during the next couple of years, beef and pork producers should endure higher input costs without further downsizing of herds."


Consumers will see increasing meat prices into 2012, according to FAPRI.

 
In the beef herd, FAPRI projects another half-million-head decline in cows to 30.4 million by the start of 2012. By 2016, cow numbers should increase to 31.5 million head.


Beef supplies remain low as the cow herd rebuilds.
Beef production declines by a billion pounds between 2011 and 2014. That leads to stronger prices the next four years. Fed cattle go from an average of $112 per hundredweight in 2011 to $120 in 2015. The baseline ends at 2016 with steers at $116 per hundred.


A similar trend occurs in feeder steers, Missouri's major livestock product, from $134 per hundredweight to $147 in 2014, dropping back only to $138 in 2016. Prices are based on 600-650-pound steers at Oklahoma City.


Dairy numbers remain steady at 9.1 million cows until dropping to 9 million in 2014. The average all-milk price, projected at $20.10 in 2011, eases to $19.47 by 2016.


"The update covers near-term outlook for a few commodities and goes out only five years instead of the 10-year annual baseline issued each winter. The update does not receive a full external review," Westhoff said.


FAPRI assumes that provisions of the 2008 farm bill will continue, even though many are scheduled to expire. However, the ethanol tax credit and tariff are assumed to expire as scheduled at the end of 2011.


The next baseline will be prepared in early 2012, starting internally before Thanksgiving. The update covers corn, soybeans, ethanol, wheat, upland cotton, rice, beef, pork, poultry and dairy. The full update will be posted on the MU FAPRI website: http://www.fapri.missouri.edu/.


For 27 years, MU FAPRI has supplied economic analysis for proposed agricultural legislation by the U.S. Congress. That included multiple runs on every farm bill.


MU FAPRI is funded in part by the Agricultural Experiment Station of the College of Agriculture, Food and Natural Resources in Columbia
Subscribe to receive top agriculture news
Be informed daily with these free e-newsletters
You May Also Like
---