Emergency loans available for drought-stricken farmers
Emergency loans available for drought-stricken farmers
South Texas growers affected by last year's drought are encouraged to apply for emergency farm loans as soon as possible.Proceeds from the direct emergency loans can be used for various purposes.Growers should call in advance for a list of documents they'll need.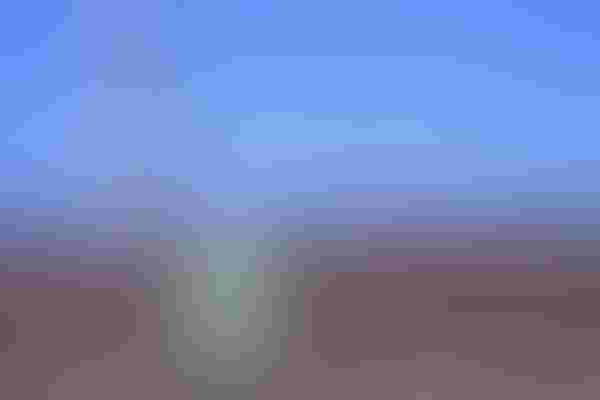 <p> South Texas growers who suffered drought losses in 2012 are urged to apply for federal emergency loans as soon as possible.</p>
South Texas growers affected by last year's drought are encouraged to apply for emergency farm loans as soon as possible, according to an employee of the Cooperative Extension Program at Prairie View A&M University in Edinburg who has a long record of helping farmers apply.
Vidal Saenz, a farm advisor at the Hidalgo County office of the Texas A&M AgriLife Extension Service, is available to help growers in any of the four counties of the Lower Rio Grande Valley and Zapata County who suffered losses on Oct. 1, 2012, and thereafter.
"It's important that growers in South Texas know that these loans are available and that there is help from my office, at no cost, in navigating through the application process," he said. "The loans are available from the U.S. Department of Agriculture's Farm Service Agency for farmers who suffered losses of 30 percent or greater, but there are timelines to be met."
Arnulfo Lerma, FSA loan manager in Edinburg, said the deadline for applications is Sept. 3, but growers should contact him or Saenz as soon as possible.
"If farmers wait too long to apply, a backlog will develop and that can cause delays," he said.
Through his Small Farm Outreach Training and Technical Assistance Program, in 2012 Saenz provided help to 45 agricultural producers whose loan requests totaled nearly $5.28 million. In other years, loan totals have been twice that amount.
Saenz, who has been helping growers with emergency and other farm-related loans since 1994, said proceeds from the direct emergency loans can be used for various purposes.
"With these loans growers can refinance existing agricultural debts," he said. "Let's say a grower was $20,000 shy of repaying a loan after last year's harvest. That $20,000 is called a carryover expense. With an emergency loan, that grower can pay off his carryover, plus fund new operating expenses."
Emergency loans can be as high as $500,000, Saenz said. The interest on such a loan is based on the operating loan rate plus one percentage point. Loans can be repaid over a maximum of seven years, depending on production losses.
"With these loans growers can restore or replace essential property, pay all or part of production costs associated with the disaster year, pay essential family living expenses, reorganize the farming operation and refinance debts.
"There are certain limitations on refinancing existing debts, but that's included in the information I provide growers who are applying for these loans," he said.
To expedite the process, Saenz said growers should call him in advance for a list of documents they'll need.
"Over the years, I've created a checklist of the documents a person needs to apply for an agricultural loan of any type," he said. "Once they gather everything, including tax returns, production history, etc., I can provide technical assistance to help them fill out the application."
It takes anywhere from four hours to a couple of days to complete the application, depending on the grower's size of operation, Saenz said. A response from the government usually comes in three to four weeks.
For more information on emergency and other types of agricultural loans, contact Saenz at 956-383-1026 or email [email protected]. Lerma can be contacted at 956-381-0916 or [email protected].
Subscribe to receive top agriculture news
Be informed daily with these free e-newsletters
You May Also Like
---