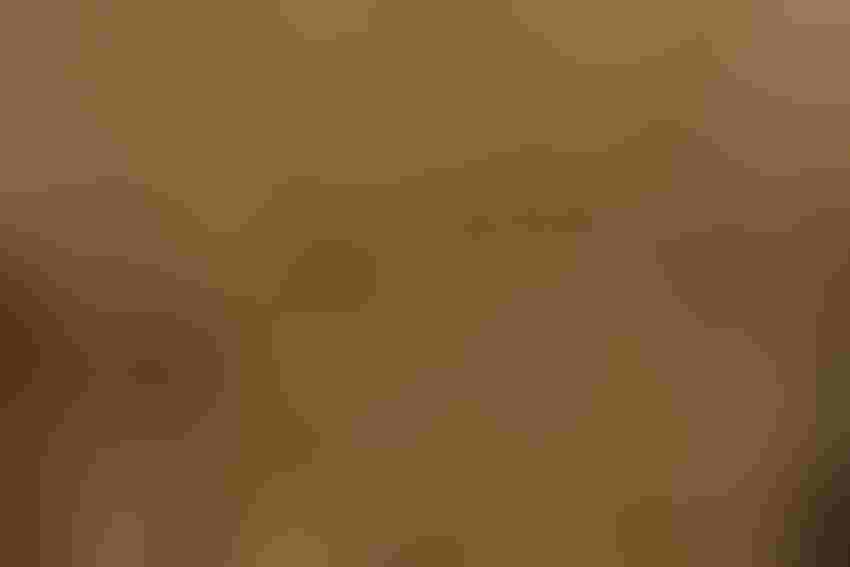 Early-maturity Group III and Group IV soybeans can be successfully produced in North Carolina and there can be realized advantages to farmers who shift some of their soybean acreage into earlier-maturing varieties.
With this in mind, North Carolina State University is stepping up its research efforts in early-maturity soybeans. Dr. Rachel Vann, North Carolina State Extension soybean specialist, says on-farm research will be conducted across the state this year on maturity Groups II through VII with planting dates starting in mid-March.
Planting will run all the way to August with the goal of identifying optimal soybean maturity group use across a wide range of planting dates in different parts of the state.
In addition, the North Carolina Official Variety Test (OVT) program managed by Ryan Heiniger has added a maturity Group III test to enhance variety selection data for these earlier-maturity varieties in the North Carolina growing environment, which will be conducted in addition to the current MG IV through MG VIII tests.
Vann says farmers can receive a price premium for early-maturity soybeans delivered in August and September but acknowledges that producing early-maturity soybeans does have challenges in the state.
Indeterminate
Seed quality can be an issue with early-maturity soybeans in North Carolina, because they mature during the hot, humid summer, conditions which can intensify seed damage. Hurricanes can be a challenge as well if they roll through when these beans are at physiological maturity and the excess moisture delays harvest and leads to seed quality declines.
Determinate varieties are generally maturity Groups V or greater, while indeterminate varieties are generally maturity Groups IV or less, although growers can find indeterminate early- to mid- V's. Determinate soybeans cease most vegetative growth when the plant starts flowering. Early-maturity soybeans are indeterminate where the plants start flowering several weeks before they quit growing vegetatively.
"The traditional thinking was that determinate varieties are produced in the South. However, there are now parts of the Mid-South and the Southeast very successfully producing earlier-maturing varieties. An indeterminate variety can flower and put on new leaves at the same time for several weeks resulting in a longer flowering period which should leave you less susceptible to any individual stress period during flowering," Vann explained at an Extension grains production meeting at the Duplin County Center in Kenansville.
The early maturity Groups III and IV are traditionally grown in the Midwest. However, Vann notes that North Carolina growers in the Piedmont, the Blackands and the Northeast have successfully grown indeterminate soybean varieties for several years.
Vann and her colleagues want to see how indeterminate varieties perform across the state.
"If you look at the traditional soybean maturity group model developed in the 1970s, most of North Carolina was slated in the maturity Group VI range.  However, we know North Carolina growers can successfully produce maturity Group III through maturity Group VIII soybeans in this state," Vann explained.
Vann notes that in 2017, 20 of the top 20 entries in the North Carolina soybean yield contest were indeterminate varieties. In 2018, 80 percent of the entries were indeterminate. In both years, entries using indeterminate varieties came from the Piedmont, the Coastal Plain, and the Blacklands/Northeast, an indicator earlier-maturing soybeans can be successfully produced across the state.
Timing
"In North Carolina, some folks receive a price premium for early delivery in late August or early September. The earlier harvest window could be an advantage. We had growers in the state who had their soybeans harvested before the hurricanes came through in 2018 and, in that case, the early harvest window was an advantage," Vann said.
"Early-maturity can also be a disadvantage. We had plenty of folks with these early-maturity varieties coming into physiological maturity in September. The hurricanes rolled through and harvest was delayed. The harvest window can be a disadvantage from that perspective and for the growers who have more complex rotations and have not traditionally prioritized soybean harvest before mid-October," she added.
Timely harvest is critical for these earlier-maturing varieties. "If growers cannot prioritize soybean harvest from August through early October, they should use caution adding these earlier-maturing varieties into their rotations because timely harvest is critical to prevent seed quality declines," Vann said.
"We still have a lot more to learn about successfully producing maturity Group III and IV soybeans in North Carolina. North Carolina State University has several projects focused on this topic in the upcoming years," she pointed out.
For example, Vann says North Carolina State Entomologist Dr. Dominic Reisig has a project looking at corn earworm management in determinate versus indeterminate varieties.
Vann, along with North Carolina State scientists Dr. Bill Foote and Dr. Lindsey Thiessen are investigating the importance of fungicidal seed treatments with earler planting dates and earlier-maturing varieties.
"This work is all being funded by the North Carolina Soybean Producers Association, so we know growers are very interested in getting more research conducted in this topic area," Vann said.
About the Author(s)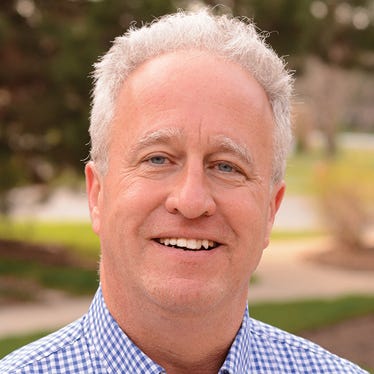 Associate Editor, Southeast Farm Press
John Hart is associate editor of Southeast Farm Press, responsible for coverage in the Carolinas and Virginia. He is based in Raleigh, N.C.
Prior to joining Southeast Farm Press, John was director of news services for the American Farm Bureau Federation in Washington, D.C. He also has experience as an energy journalist. For nine years, John was the owner, editor and publisher of The Rice World, a monthly publication serving the U.S. rice industry.  John also worked in public relations for the USA Rice Council in Houston, Texas and the Cotton Board in Memphis, Tenn. He also has experience as a farm and general assignments reporter for the Monroe, La. News-Star.
John is a native of Lake Charles, La. and is a  graduate of the LSU School of Journalism in Baton Rouge.  At LSU, he served on the staff of The Daily Reveille.
Subscribe to receive top agriculture news
Be informed daily with these free e-newsletters
You May Also Like
---