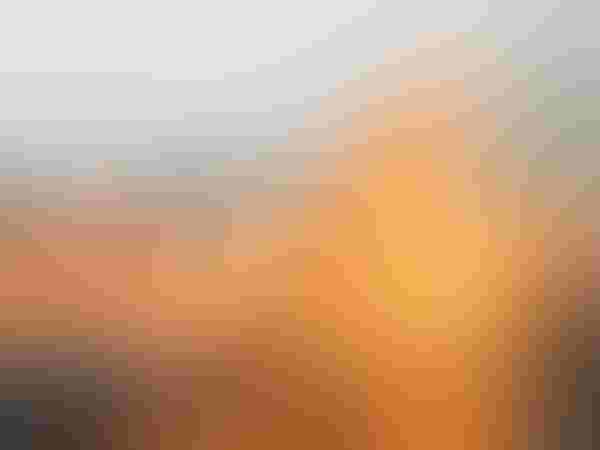 Something relatively new and different appears likely to be a frequent feature in central High Plains weather forecasts this winter.
"A 'Red Flag Warning' is a step above the 'extreme' category on the old Range Fire Danger index. And, for the first time in a number of years, Kansas appears to be primed to hear it during wintertime, too," said State Climatologist Mary Knapp.
The term emerged with the same change that put a slightly modified slogan in Smokey Bear's mouth: "Only you can prevent wildfires." The National Weather Service now reports overall U.S. wildfire conditions, rather than separating the risks for forests and grasslands.
Knapp said what warrants a Red Flag varies from area to area. In general, the criteria include a dangerous mix of wind, low relative humidity, moderate to warm temperatures and available fuel.
No matter the location, however, a Red Flag always means the same: Fire-promoting conditions have reached or will soon be at the critical level. The danger is real, and it's high. Any spark could create a devastating fire with explosive growth potential.
"Unfortunately, Kansas is leaving a dry fall and moving into our normally drier winter months," Knapp said. "Added to that, the state has a much bigger supply of natural fuels, due to beneficial rains over the last two years.
"Besides, most farmers are now leaving stubble on harvested fields to conserve soil and moisture. A number of landowners are no longer burning pastures as often as recommended; so, trashy shrubs and trees are rapidly become part of the state's burnable mix. That's dangerous in a fire-based ecology – which actually is one of the ways scientists define 'prairie.'"
She maintains Kansas drought data, forecasts and fire-weather links at http://www.ksre.ksu.edu/wdl/.
Subscribe to receive top agriculture news
Be informed daily with these free e-newsletters
You May Also Like
---