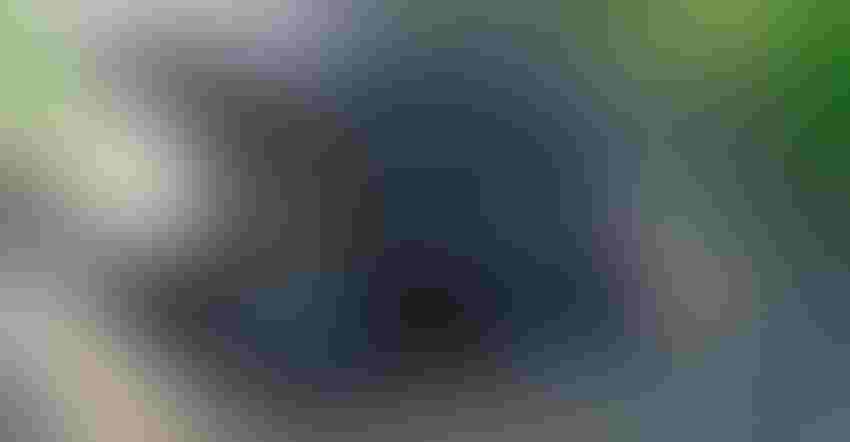 MORE MISHAPS: An ATV is tipped on its side on a trail in this file photo. As ATV use grows on the farm, so do accidents.
Akchamczuk/iStock/Thinkstock
By Luann Dart
It all happens in just seconds. The tractor tragically tips. The grain gives way underfoot. The ATV suddenly flips. And another statistic leaves a family and a farm behind.
In 2015, 401 farmers and farmworkers died from a work-related injury, according to the National Institute for Occupational Safety and Health. Every day, about 100 agricultural workers suffer a lost-work-time injury.
In North Dakota, 89 deaths were associated with all-terrain vehicles or ATVs from 1982 to 2015, according to the U.S. Consumer Product Safety Commission. In South Dakota, 93 have died in the same period.
Accidents involving ATVs on farms are becoming more prevalent, says Dan Neenan, director of the National Education Center for Agricultural Safety, Peosta, Iowa.
"Farmers don't necessarily walk between the house and the barn anymore. The ATV is that all-purpose vehicle," Neenan says. "As the number of injuries and fatalities from tractors go down, we're starting to see an influx of ATV-type injuries come up."
Farmers are attaching toolboxes to an ATV, or moving bales or pulling implements with an ATV, so they are using ATVS in numerous ways, often not how they were designed to be used.
Neenan advises farmers to look at the front or rear of the ATV for manufacturer stickers suggesting weight restrictions.
"If you go over that weight capacity, you're changing your center of gravity, which is changing your steering and your braking," he points out.
He also recommends sizing the ATV to the driver. Don't let a child under 16 operate a full-size ATV.
The "one seat, one rider" rule should also apply. If the driver leans one direction and a passenger leans another, it could roll the ATV.
"I want people to understand there's a reason why we're talking about that," he says.
Manufacturers now make retrofitted rollover protection structures that farmers should consider adding to their ATVs.
"The larger ATVs are going to be 400 to 500 pounds or more, and if they roll over and land on your chest, you're not going to be able to breathe or you're not going to be able to push that off of you," Neenan says.
Driving an ATV on a smooth surface, such as asphalt or concrete, can also be a hazard because of the knobby tires.
"On the roadway, they become more difficult to steer or to brake, and that is exacerbated when the ground is wet," he says.
Personal protective equipment should include jeans, steel-toed boots, long-sleeved shirts, eye protection and, most importantly, a helmet.
"You only have one head," Neenan says.
"Have a good idea where you're riding," he says. "Have a cellphone with you, and let people know where you're going and when you expect to return."
Dart writes from Elgin, N.D.
Subscribe to receive top agriculture news
Be informed daily with these free e-newsletters
You May Also Like
---