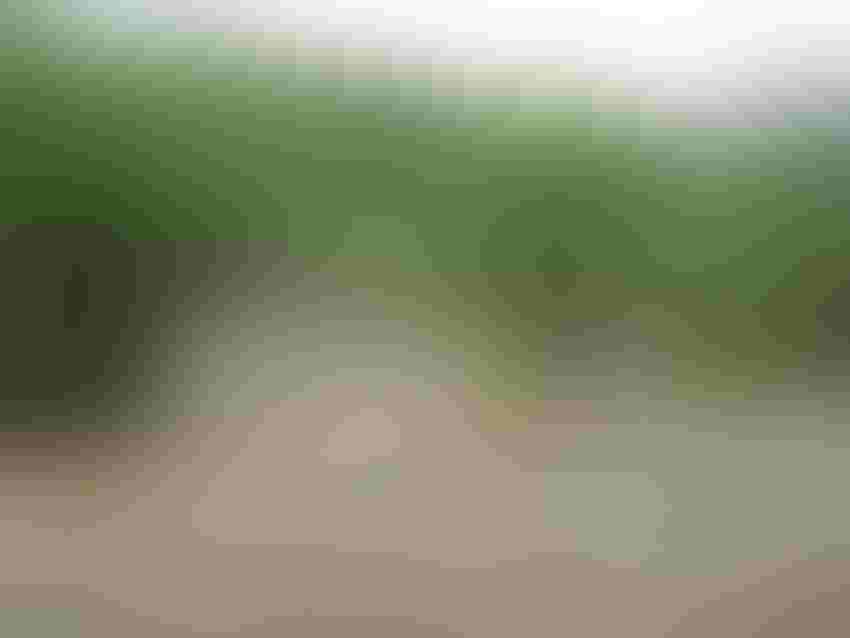 Arkansas growers trying to finish spring planting will be playing a waiting game amid forecasts for flooding in the coming weeks.
"Just when you thought high commodity prices were going to give farmers a break, Mother Nature steps in," said Rick Wimberley, Cross County Extension staff chair for the University of Arkansas Division of Agriculture. "We only have about a third of the rice in the ground. Anticipated rainfall will put us about a month behind in rice planting."
To the south and east, counties along the Mississippi have already had a taste of high water and are bracing for more.
"A couple of weeks ago the Mississippi River at Helena crested at 44 feet-plus, and the forecast is for it to go to 51 feet-plus," said Robert Goodson, Phillips County Extension agent. "Flood stage is 44 feet."
That's bad news for growers up river.
"When the Mississippi backs up, then the St. Francis backs up and the L'Anguille backs up," Goodson said.
"The St. Francis Floodway is forecast to reach 'catastrophic' levels," Wimberley said. "Crops planted in the floodway are predicted to be under water for two weeks. To say the least, farmers here are not very cheerful right now."
There isn't much producers can do to prepare, other than move livestock and farm equipment to higher ground.
"For those with land on the backside of the levee, their only option is time," Goodson said.
Just weeks ago, some growers were wondering if they'd get enough moisture to plant.
"My dad would always say 'it's either too wet or too dry -- it's impossible to please the frogs and scorpions at the same time," said Lonoke County Extension agent Keith Perkins, whose county is just east of Little Rock.
"All planting has come to a grinding halt except some acres of rice that are water seeded. Since rice is an aquatic plant, most acres that were planted will survive without many problems.

"Corn and soybeans do not like wet feet and will not survive standing water for very long. It will be a field-by-field decision once water has receded."

According to the crop report issued Monday by the National Agricultural Statistics Service, corn was 86 percent planted, up from 78 percent last week.

Cotton is at a crawl with 5 percent planted, up from just 2 percent last week and well off the 14 percent five-year average.

Rice was 54 percent planted, up from last week's 45 percent and behind the 51 percent five-year average.

Soybeans were 14 percent planted, on par with the 15 percent five-year average.

Winter wheat was 76 percent headed, better than the 59 percent five-year average. High winds over the last few weeks flattened some wheat in Lonoke and Lafayette counties.

National Weather Service flood maps and forecasts are available at http://www.srh.noaa.gov/lmrfc/?n=lmrfctributaryforecastsandhydrographs and
http://www.srh.noaa.gov/lmrfc/?n=fop.

For more information about crop production, contact your county Extension office or visit www.uaex.edu.
Subscribe to receive top agriculture news
Be informed daily with these free e-newsletters
You May Also Like
---