Arkansas fieldwork 'do-overs' as rainfall records fall
Arkansas fieldwork 'do-overs' as rainfall records fall
Arkansas farmers may have to re-do field prep for 2012 due to erosion.Winter wheat growers keeping an eye on young crop for washout spots.Livestock owners looking for dry spots to feed hay, where available.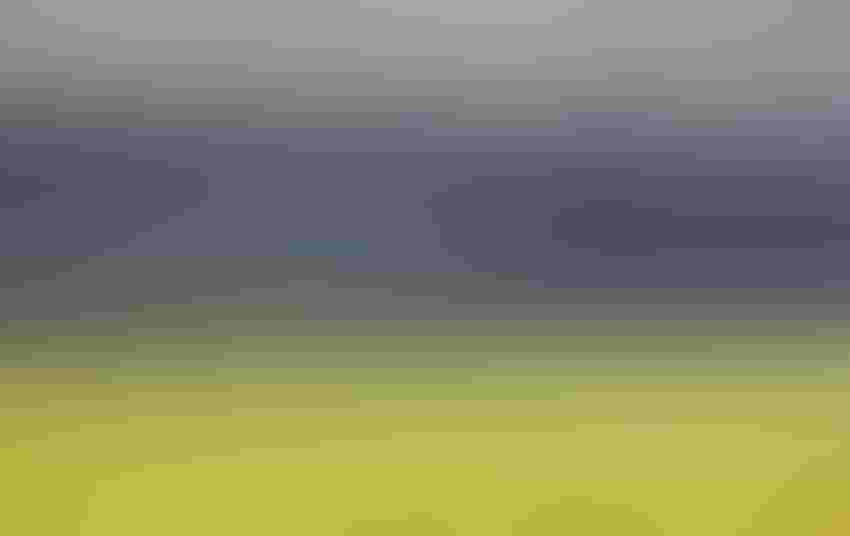 Arkansas row crop farmers may be redoing field prep for 2012 spring planting in the wake of a slow-moving front that toppled daily rainfall records. Meanwhile, in northwest and southwest Arkansas, ponds and groundwater were getting a much-needed recharge.
Extension agents for the University of Arkansas Division of Agriculture were reporting more than 2 inches of rain since the storm began its wet crawl across the state. Meanwhile, 1 inch of snow was recorded in Newton County on Monday morning, just a week after up to 8 inches piled up in northeastern Arkansas.
"Some of our producers who pulled rows this fall for next year will probably have to re-run some because of soil erosion on the rows," Chad Norton, Lincoln County Extension agent said Monday.
There's some worry that the heavy rain may wash just-emerged winter wheat downstream, but on Monday morning it was too early to know the extent of any damage.
"We have a few wheat fields that the low ends have flooded and will probably be lost," Norton said.
Keith Perkins, Lonoke County Extension agent, said "Wheat needs good drainage, and this rain will test drainage ditches." Further "standing water for more than a few days will lead to 'holes' (or spots where wheat was unable to grow) in the field." Growers will have to evaluate their stands before fertilizer is applied come spring with February being the time to "determine whether to keep or abandon."
Arkansas produced 30.2 million bushels from 520,000 acres in 2011.
In once-parched Boone County, Extension agent Mike McClintock, said "We are now sloshing around in mud. The problem is that it was just too little too late, but the positive is that the groundwater should be recharged for spring."
Prairie County has "received from 3 inches to 4.5 inches of rain since Saturday," said Staff Chair Brent Griffin. "Creeks and rivers are close to full and will likely rise more, but nothing like spring 2011 yet."
Cattle producers are watching herds and fields closely. Griffin said "livestock farmers are looking for dry spots to feed hay."
In Little River County, where 3.5 inches has fallen in the last two days, "no one is complaining at this point," said Staff Chair Joe Paul Stuart. "However, with cold wet weather, hay supplies will deplete quicker." That's because cattle need more roughage to burn calories and stay warm.
Jaret Rushing, Calhoun County Extension agent, said producers and duck hunters are both rejoicing. "The rain has not stopped here for almost 40 hours," Rushing said Monday. "Ponds are finally starting to fill back up and places where producers planted winter grazing forages on high grounds will be extremely appreciated.
"Hopefully the water is soaking in to our water table and not leaching too fast through the ground."
Rushing said there was some concern in southern Arkansas that some of the wildlife management areas would be without water due to the drought. In Arkansas, the 2011 duck season runs in three segments, Nov. 19-27, Dec. 8-23 and Dec. 26-Jan. 29.
"The duck season is in the split right now, but it comes back in on the eighth, I'm sure you'll see a different success in waterfowl harvests after this front completely blows through the state," he said.
The National Weather Service reported the following daily rainfall records on Monday:
Little Rock, new record 3 inches, old record 1.54, in 2002.

North Little Rock, new record 2.9 inches, old record 1.48, in 2002.

Little Rock Air Force Base, new record 3.03 inches; old record 1.38 inches, set in 2002.

Hot Springs, new record 1.62 inches; old record of 1.18 inches set in 2002.

Monticello, new record 2.49 inches; old record of 2.2 inches set in 1973.

Batesville, new 2.58 inches; old record of 1.21 inches set in 1999.
On Sunday, El Dorado recorded 2.89 inches breaking the old record of 1.19, set in 2002.
In Miller County, whose southern end was still listed being under exceptional drought in the Nov. 29 U.S. Drought Monitor map, Extension Staff Chair Doug Petty put it simply: "It is a great rain."
For more information on crop production, visit www.uaex.edu, www.arkansascrops.com or contact your local county agent.
Subscribe to receive top agriculture news
Be informed daily with these free e-newsletters
You May Also Like
---