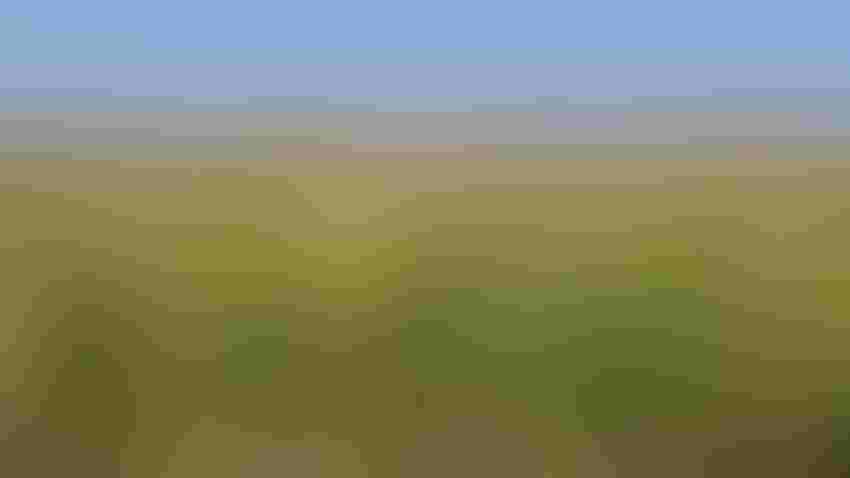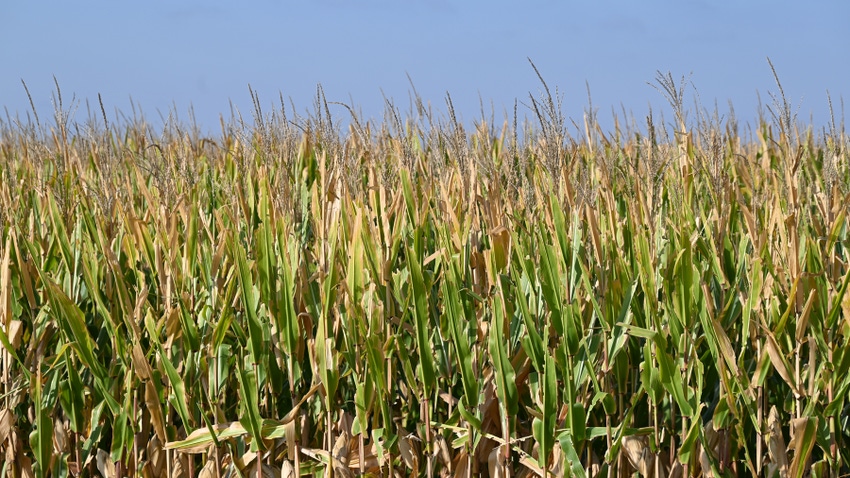 CONTRACT QUESTIONS: Drought conditions can mean farmers have questions about grain contracts.
Jennifer Carrico
Periodically, we receive questions from readers regarding specific legal issues they have encountered. Below are a few timely questions based around the drought conditions we are experiencing in Iowa, and our response.
Reader question 1. Dealing with grain contracts in drought conditions, I am very concerned that I might not be able to deliver on some of the grain I forward-contracted at the co-op due to reduced production from the drought. I really don't want to have to buy grain to fulfill the contract because that would put me in a severe financial bind. I do have crop insurance protection, but I am concerned that I am not adequately insured given the extreme drought conditions in our part of the state. What are the consequences if I can't deliver the grain in a timely manner?
Answer. Farmers often enter into forward contracts with grain merchandisers. These contracts are legally enforceable agreements. So, farmers who fail to deliver or are forced to delay delivery may face some serious penalties under the terms of the contracts. Iowa's Uniform Commercial Code applies when a sale of grain is contracted.
Of course, not all grain contracts are the same. Each grain merchandiser uses different language and provisions when contracting with sellers. If a seller doubts their ability to perform under the forward grain contracts they have entered into, they should first look at the terms of the contract they entered into.
In this situation, the farmer does not have the crop to satisfy their delivery obligations. The farmer may have a defense, in Iowa, under the doctrine of commercial impracticability. A seller of grain may have a defense referred to as "commercial impracticability" under Iowa Code §554.2615, which excuses a seller from timely delivery due to "unforeseen, supervening circumstances not within the contemplation of the parties at the time of contracting." Typically, the Iowa courts look at cases of "commercial impracticability" on a case-by-case basis, meaning they look at the underlying contract and circumstances unique to the case. To qualify for this defense, the producer must show that they, in good faith, cannot deliver on a timely basis.
Practically speaking, if a farmer thinks they may not be able to deliver on contracts entered into with a grain merchandiser, it may be best for the farmer to contact their grain merchandiser before the default and attempt to work out the best arrangement for all parties involved. In any event, farmers should contact their legal counsel and other professionals to assist them in reviewing their grain contracts and to help them determine the best course to resolve the underdelivery.
Reader question 2. I have been reading my grain contracts recently — something I have really never taken the time to do. I see that the contract requires arbitration in the event the grain merchandiser and I have a dispute. What is arbitration, how is it different from mediation, and why do grain merchandisers prefer arbitration?
Answer. First of all, I am impressed that you are reviewing your grain contracts. We are all probably guilty of entering into contracts in our daily lives that we haven't read or taken the time to understand. Arbitration is a common clause in most grain contracts. Arbitration in these situations may be entered into voluntarily by the parties, or may be mandatory by way of a statute or a written contract. Arbitration is not the same as mediation — another form of alternative dispute resolution, or "ADR," where a mediator assists the parties to negotiate a voluntary settlement.
Many grain merchandisers, including cooperatives, are members of the National Grain and Feed Association, a nonprofit trade association that offers an arbitration system to resolve disputes involving, among other things, grain transactions. Most grain contracts contain an arbitration clause, which states that all disputes must be arbitrated by the NGFA in accordance with NGFA Grain Trade and Arbitration Rules if they cannot be resolved between the parties.
Reader Question 3. Can you give me some practical scenarios that farmers find themselves in when dealing with grain contracts and how the courts would most likely apply the law?
Answer. Here are a few examples. Let's say a farmer forward-contracted grain earlier this year when the corn price was a bit low. They were willing to accept that price at that time. Now, let's say the market has improved, and the grain is worth a lot more than what he sold it for earlier in the year. The farmer will have a reduced crop due to the drought but is still going to produce enough corn to be able to deliver on the earlier contract. They want the higher price, so they default on the earlier contract.
Legal outcome. The farmer, here, lacks the requisite good faith required for the defense of "commercial impracticability." Generally, there is no excuse, under the law, for defaulting on the contracts in this situation. Some courts have held that breaching a contract for "trivial and insubstantial" reasons as an excuse for release from a contract constitutes "bad faith."
Now let's change the facts a bit. A farmer forward-contracted grain earlier this year, but now the drought has severely reduced his 2023 production to the point that he isn't able to deliver on the contract. The farmer doesn't want to have to go on the market and buy more grain to fulfill the contract. The farmer defaults on the contract. 
Legal outcome. In this situation, the farmer does not have the crop to satisfy their delivery obligations. The farmer may have a defense, in Iowa, under the doctrine of commercial impracticability. However, the farmer should seek out legal advice and make sure they have the appropriate crop insurance coverage.
Herbold-Swalwell is with Parker & Geadelmann PLLC. Email her at [email protected].
Subscribe to receive top agriculture news
Be informed daily with these free e-newsletters
You May Also Like
---