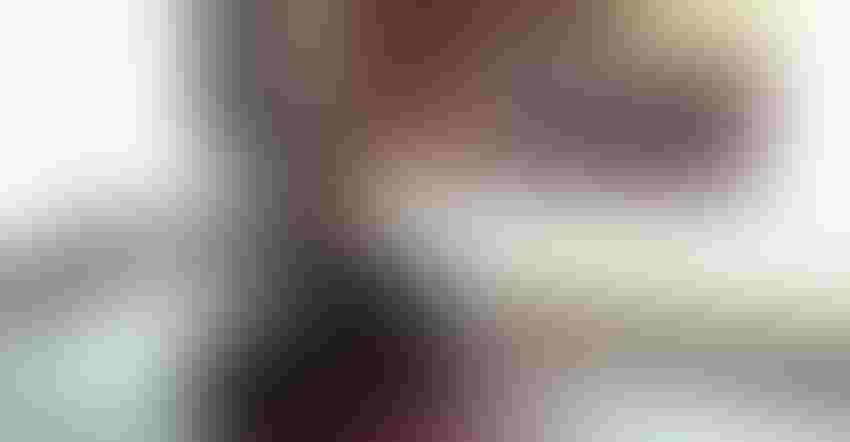 SET FOR DISCUSSION: Are you primed to start those succession talks with the family? There are a few steps to consider before moving ahead.
Wutwhanfoto/Getty images
In this installment of Legal Matters, we're answering two questions from readers. The first deals with issues surrounding easements and eminent domain. The second looks at some questions regarding negotiating a new farm lease agreement.
Last month, I was approached by an agent working with one of the proposed carbon pipeline projects about the possibility of the installation of the pipeline through my property. It is early, but I have attended meetings and I am unfamiliar with the process. In general, how does eminent domain work in Iowa, and what is the role of the Iowa Utilities Board in these matters? What should I do if I am presented with a formal easement or lease agreement? Many landowners have been or will be approached by pipeline companies in upcoming months. The key to successfully negotiating an arrangement with these companies, or understanding your rights, is to inform yourself of the process up front. Go to public meetings and ask questions. Whether it is wind projects, transmission line projects, solar projects or other legal agreements involving renewable energy, asking the right questions and consulting with experts and your attorney is key to understanding the rights and responsibilities you may assume by entering into a long-term easement or lease arrangement.
In Iowa and other states, the power of eminent domain or condemnation may be used to "condemn private property" for public or private ownership that serves a public purpose or public use. This is sometimes referred to as a "formal taking" of private property. The term "eminent domain" generates discussion from a political standpoint, but in a nutshell, the power of eminent domain or condemnation is used to accomplish a public project that benefits the public as a whole.
The use of these powers is usually a rare circumstance that might occur if a utility company, for instance, cannot secure enough voluntary agreements from landowners to ensure completion of the project. The company must make a good faith effort and condemnation should be a last resort.
There are legal standards that govern this process. The Fifth Amendment of the U.S. Constitution and Article 1, Section 19 of the Iowa Constitution expressly prohibit any taking of private property for public use without just compensation (payment). Essentially, the standard is that a taking must be "rationally related to a conceivable public purpose" for the eminent domain or condemnation to be approved.
The Iowa Legislature formed the Iowa Utilities Board and gave it the authority to grant certain persons or companies the power of eminent domain for projects such as the installation of underground pipelines, among other things. For purposes of the IUB, its authority to grant eminent domain power comes from Iowa Code Chapter 479 for intrastate natural gas pipelines, and Chapter 479B for hazardous liquids pipelines.
Typically, the IUB allows only the condemnation of an easement, not a complete taking of the entire property. The value of the condemned property is governed by a process set forth in Iowa Code Chapter 6B (county compensation commission).
If you are presented with an easement or lease, talk to your neighbors. Are they also being approached by these companies? It might make sense to work together to understand the process and to enter negotiations together. As always, talk to your attorney.
If you have more questions, IUB has prepared a detailed frequently asked questions document; see iub.iowa.gov.
Negotiating a farm lease
One of my farm leases was terminated last fall prior to Sept. 1. My landlord stated that he intends to have me farm the ground this year but wants to renegotiate the lease rate. We are cash-rent tenants. What are some tips for renegotiation as we near the next growing season? In prior issues we have discussed farm lease law, focusing mainly on the issue of termination of farm leases. During the winter months, though, it is more important to focus on the art of renegotiating or entering a farm lease in Iowa and the laws that apply. A farm lease is quite simply a contract or sharing arrangement between a tenant and landlord, whereby the parties are sharing either cash or crop. Typically, most landlords and tenants negotiate a crop-share or cash-rental arrangement, or a combination of both (a flex lease).
In past years, flexible leases containing terms allowing a landlord a share of gross revenue or a base rent plus bonus have increased in popularity. Since, Iowa farmland rental rates are up by at least 4.5% for 2021, according to Iowa State University Extension, this might be a good option for both parties. Typically, these leases are used by both parties to level the playing field or spread the risk between both parties.
The landowner is still paid cash (which makes them happy), the risk is shifted (which makes either party happy, depending on the year), and the actual rent adjusts with yields and prices. Additionally, the landlord might be willing to sign a longer-term lease at a reasonable rate, spreading the risk between landlord and tenant, and "locking in" a fair rate over the long term if you offer a flex arrangement.
A tenant could also propose that they, as a tenant, make an investment in conservation measures on the farm in lieu of extra cash rent (such as the installation of additional waterways if they have the equipment). As always, if you are a beginning farmer, educate the landowner on the financial and tax incentives available through the Iowa Ag Development Division, which administers the Beginning Farmer Tax Credit and Loan programs.
When negotiating the terms of a farm lease, make sure that all parties are clear on who they are doing business with. In other words, as a landowner or tenant, both parties should know whether they are executing the lease with individuals or with a business entity such as an LLC or C corporation. Clarity is the key to executing an agreement by which all parties can abide.
The Iowa Legislature is in session. In upcoming months, we'll review the 2022 Iowa legislative session and bills introduced or enacted this session that may impact farm families. We'll also discuss federal legislative proposals.
Herbold-Swalwell is with Herbold-Swalwell, Parker & Geadelmann, P.L.L.C. You can reach her at [email protected].
Subscribe to receive top agriculture news
Be informed daily with these free e-newsletters
You May Also Like
---