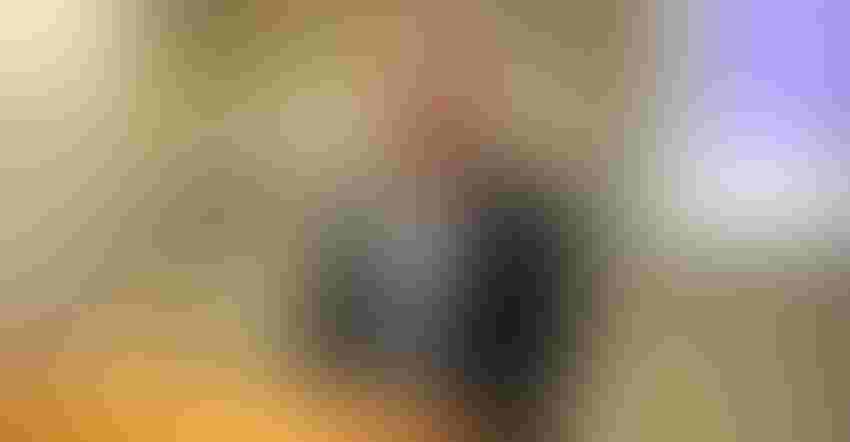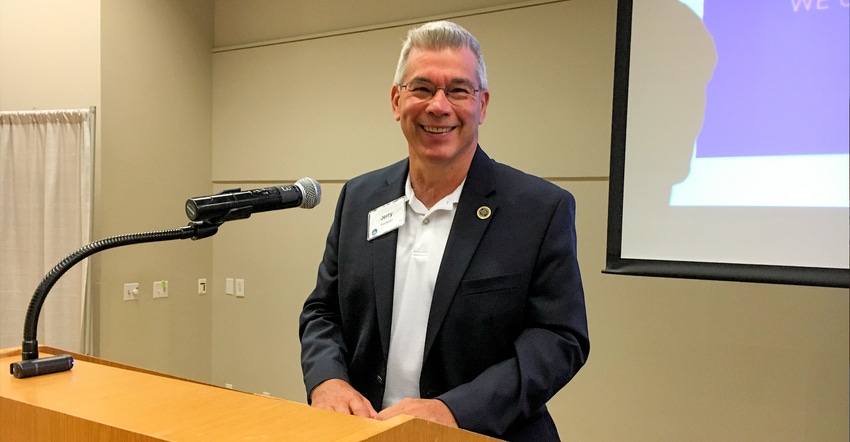 "Tying crop insurance to conservation programs would have ecological, conservation and production impacts that we could not even imagine," says Jerry Hatfield.
Another growing debate over crop insurance is whether conservation methods should be rewarded for reducing risk through lower crop insurance premiums. If you take steps to protect your soil with no-till and cover crops, should you be rewarded with a discounted crop insurance premium? The idea is not new, but it's never found its way into a farm bill.
The last farm bill debate tied conservation compliance to crop insurance for the first time, requiring every farmer to have a conservation plan in place if they wanted to receive premium subsidy assistance. But having a conservation plan in place is nothing to the level of saving farmers money on the premium side of crop insurance if they implement no-till or make cover crops part of their rotation.
"Tying crop insurance to conservation programs would have ecological, conservation and production impacts that we could not even imagine," says Jerry Hatfield, director of the National Laboratory for Agriculture and the Environment.
Start with yield variability. What is the most common reason behind a 20% gap in corn and soybean yields — the difference between attainable and actual yield — across the Midwest? It's most likely excess moisture in spring or drought in summer. Farmers who use good soil health practices, build organic matter and protect against erosion rarely see those variable yields, Hatfield says.
Related:Analysis: Defending crop insurance, part 1
"When we improve aggregation in soil, we improve gas exchange and capacity to set yield both in corn and soybeans," says Hatfield. "We can alleviate some of this variability, like the area of a field subject to flooding. Conversely, late in the season, if I improve water-holding capacity and get crops to transpire at maximum rate, the higher the yield.
"You can do all that through activities like covers and no-till," he says.
Not everyone believes there's enough proven data to implement an insurance discount for conservation practices. "For a farmer to get a discount for doing certain things, it's got to be tied to robust data," says Brandon Willis, former head of RMA. "And that data doesn't exist today."
Iowa State ag economist Chad Hart says for practices such as no-till, there's a fair amount of adoption and a lot of data that could be gathered at the individual farm level to potentially show the benefits and lower risk profile due to no-till.
On the other hand, there is not enough cover crop acres to justify and quantify the benefits of reducing risk, Hart adds. For example, Iowa only has 600,000 total cover crop acres compared to the 30.5 million total acres statewide.
Related:Analysis: Defending crop insurance, part 2
"If you think about the way crop insurance is built, a lot of policies are based on 10 to 30 years worth of agricultural history," says Hart. "There are a lot of data points in there to drive the measures of risk. We don't have that type of data on cover crops."
Willis suggests this farm bill might need to focus on gathering the data, possibly by land-grant universities, to determine whether it's actuarially sound — that indeed, certain conservation practices reduce risk.
"Suggesting any changes before that is putting the cart before the horse," Willis says.
Hart says premium reductions for conservation practices must be quantifiable; otherwise, it could actually change the insurance program from offering true protection from losses to increasing their risk.
"They may be buying up on insurance, but may also be increasing their risk by doing so," Hart says.
Iowa may offer a perfect learning opportunity with a recently announced pilot crop program offering a $5 per acre premium reduction on their crop insurance in 2018 if they plant cover crops this fall. The Iowa Department of Agriculture and Land Stewardship (IDALS) worked with the United States Department of Agriculture's (USDA) Risk Management Agency (RMA), who oversees the federal crop insurance program, to establish a 3-year demonstration project aimed at expanding the usage of cover crops in Iowa.
"Crop insurance is critical to the health of the rural economy, and proper use of cover crops is critical to the health of the soil that farmers need," said RMA Acting Administrator Heather Manzano.
(IDALS will open the online sign-up and application process for farmers and landowners to certify eligible land for the program at the following link:  www.cleanwateriowa.org/covercropdemo.)
According to Hatfield, no-till yield variation over a typical five- to 10-year period is about half that of conventional-till yields. No-tillers have made their cropping systems much more resilient to climate extremes. So a discount policy could be implemented by looking at five-year average yield and five-year standard deviation in yield.
Landowners and financial institutions would also have to be convinced that this is the right thing to do.
"If they go to the bank and tell them they want to make changes [to no-till], but the banker sees it as too risky, there's a problem," says Hatfield. "We have to make sure the financial institutions and farm managers are in tune with the operators and landowners."
Editor Mike Wilson contributed to this report.
About the Author(s)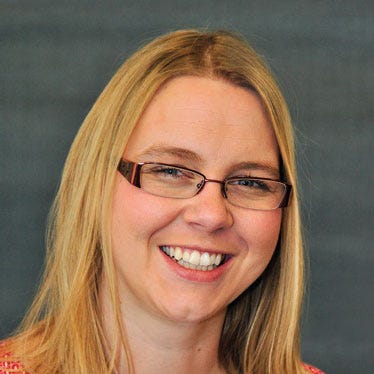 Policy editor, Farm Futures
Jacqui Fatka grew up on a diversified livestock and grain farm in southwest Iowa and graduated from Iowa State University with a bachelor's degree in journalism and mass communications, with a minor in agriculture education, in 2003. She's been writing for agricultural audiences ever since. In college, she interned with Wallaces Farmer and cultivated her love of ag policy during an internship with the Iowa Pork Producers Association, working in Sen. Chuck Grassley's Capitol Hill press office. In 2003, she started full time for Farm Progress companies' state and regional publications as the e-content editor, and became Farm Futures' policy editor in 2004. A few years later, she began covering grain and biofuels markets for the weekly newspaper Feedstuffs. As the current policy editor for Farm Progress, she covers the ongoing developments in ag policy, trade, regulations and court rulings. Fatka also serves as the interim executive secretary-treasurer for the North American Agricultural Journalists. She lives on a small acreage in central Ohio with her husband and three children.
Subscribe to receive top agriculture news
Be informed daily with these free e-newsletters
You May Also Like
---