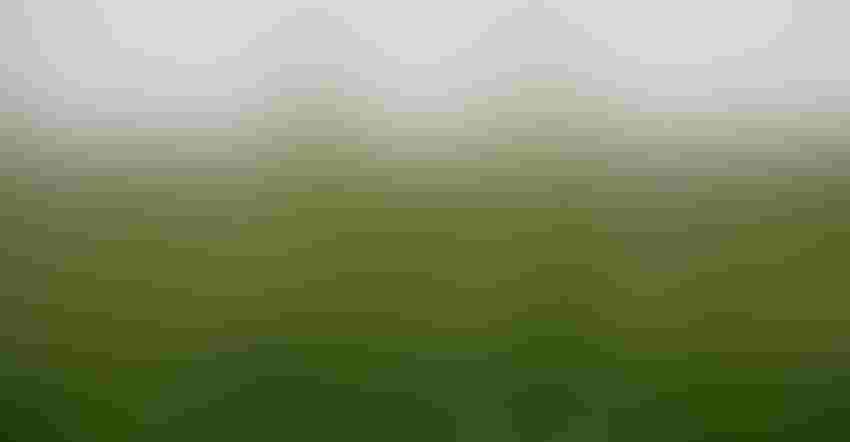 FARM FINANCIAL TECH: In the future, getting a loan for a land purchase can be as simple as opening an app on your smartphone. Tillable and Compeer Financial have partnered in the three-state area the farm credit organization covers, but the innovation shows what's possible for farm financial tools.
Willie Vogt
Imagine a time when you are at a farmland auction, and while you have cash on hand, prices go a little higher. You pull out your smartphone, and with a few clicks, you are approved for a loan to cover the rest of the purchase price. The loan approval comes through in minutes.
A new partnership between Tillable and regional farm credit cooperative Compeer Financial is making that process a reality. The partners have created an all-digital lending application that takes less than 10 minutes to complete.
The new service has a limited geography: 144 counties in Minnesota, Wisconsin and Illinois. But this innovation shows what's possible with financial technology, or fintech, for the future.
"It's really an expansion of our existing business," says Corbett Kull, founder and CEO of Tillable "We've been in the farm rental business, and it was natural to extend into helping landowners and farmers transact farms digitally."
The new financial offering coincides with Tillable's entrance into the real estate brokerage market to help landowners buy and sell farms through the system.
"We've been looking to expand our offering for the farmer side of Tillable, and one of the problems we identified was how slow and cumbersome the farmland loan application process was," Kull says. "Having gone through the farm financing process myself, and experiencing how long it took to fill out the application, and how long it took to hear back, I found it personally frustrating."
Kull talked with other farmers and found the same frustration. Then asked: "This is 2021. How come I can't find out if I can get a loan instantly?"
That started him down a road of digitizing the loan application process. But tillable isn't a lender, and to make the "instant loan application" approach work, he needed a partner that had developed an advanced loan application system.
"After hearing the need for more flexibility in financing, we've been working on more digital options for our clients," says Kelly Miller, director of ag tech financing at Compeer Financial. "It allows our clients to enter an application on their own time and get fast results."
That system, which involves significant backroom information to help make smart loan approval decisions, has evolved over time. "We have a proven system and expertise that goes behind it," Miller adds.
A partnership is born
For Kull, learning that Compeer had already developed a tech-based system for loan approval became an opportunity. The two companies had already worked together on the financing of farmland rental.
"Compeer is leaning forward on technology, and we view them as being very progressive," Kull says.
The next step was to design a "front-end" application that links a loan applicant into the Compeer system, allowing for a nearly instant loan review. The information is then communicated back through that application.
"We are interacting with their system, so we gather the information from the farm and pass it on to Compeer," Kull says. "They'll hear back instantly if the borrower is approved for the loan, what rate they get and the different types of loans available."
Kull says in the information exchange process, Tillable keeps no farmer data. It acts simply as a gateway into the Compeer system.
Adds Miller: "What we saw from a Tillable perspective is the digital-only, digital-first approach. What we're good at is making sound credit decisions, which is very relationship-based. We worked to marry both, offering an interactive, easy-to-use application. It has to complement our relationship and allow for client choice."
Once that loan is approved by the system, the borrower can work with a Compeer financial officer to work out the best terms. Miller says this strengthens the relationship with customers.
You can learn more about the new service at tillable.com.
Subscribe to receive top agriculture news
Be informed daily with these free e-newsletters
You May Also Like
---