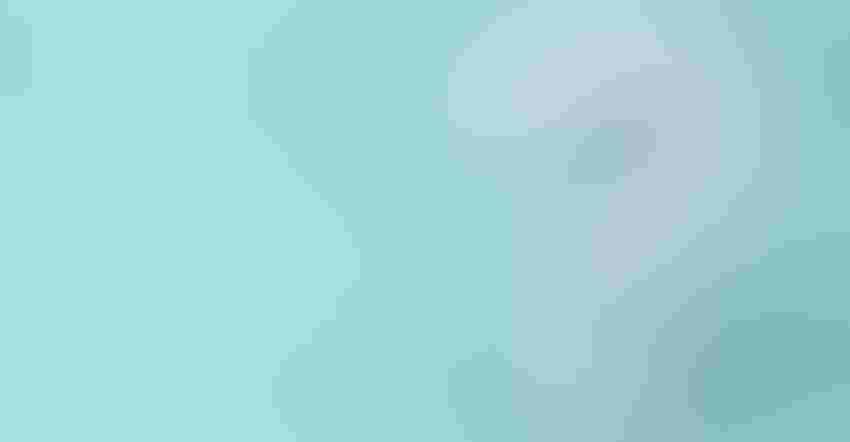 masterzphotois/ThinkstockPhotos
A wise man once told me to question everything.
When I started farming in 2012, I noticed my dad was doing a lot of things right. He had great relationships with our landowners, cared for the land, fed cattle well and took calculated risks.
As I settled into the farming business, I began feeling comfortable asking questions about why we had certain practices on the farm. Much to the surprise of onlookers, my dad was completely open to making changes to our standard operating procedures.
As I enter my sixth spring on the farm, I think it's important to look back on how our business practices have evolved. We have made major changes to our business due to questioning our practices. We ask why enough times until we eventually uncover the layers that form our choices.
Tillage
Why do we work the ground? One of my first tasks in fall 2012 was to work cornstalk fields. I operated a rented four-wheel-drive tractor and disk ripper. I understood that I was doing this to break up residue to prepare for the 2013 corn crop. At the same time, I wondered why we spent $10,000 to rent this equipment to work the ground 16 inches deep. I started looking at field trials and university research. The studies showed yields didn't increase with the move from a 6-inch to 16-inch pass. Today, we use a no-till and strip-till program.
Fertilizer
Why do we apply fertilizer that way? Fertilizer was a big question mark when I started farming. I'm an economist by trade and avoided science classes at all cost in college.
Once I started farming, I realized that science is important, and maybe I should have taken more than that intro crop science class in college.
In 2012, we were doing a two-year spread of dry fertilizer before a corn crop. Not saying that's a bad thing, but that's what we were doing. We would do a spread before the corn crop and let the following year's soybean crop scavenge for nutrients.
Historically, these applications occurred in the fall at a blanketed rate across the farm. I realized that although we had a general idea of the fertility of the soil, we needed to do better. Today, we do soil samples in 2.5-acre grids, versus the 10-acre grids we sampled in the past. We work with our agronomist and take this more accurate soil data and combine it with crop removal rates from yield maps.
We now spread fertilizer before each crop, and don't apply too much where we don't need it, nor too little where we do need it.
My hope is that this will level out the fertility and yields across each field.
Questioning helps
In the past six years, I've questioned everything from where we market grain to where we buy inputs to the accounting firm we hire. I've found that questioning current vendors and working with new vendors makes us better as a whole.
I've also been on the receiving end of a supplier change when I lost a big hay customer last year. Instead of putting my head in the sand, I worked harder to find new markets for our hay. It was uncomfortable to lose that business, but it made me a better hay marketer.
My dad says that farmers sometimes aren't the best businessmen; we get trapped in our ways and get too comfortable to leave our routines.
Questioning everything makes us better.
The opinions of the author are not necessarily those of Farm Futures or Farm Progress.
Subscribe to receive top agriculture news
Be informed daily with these free e-newsletters
You May Also Like
---