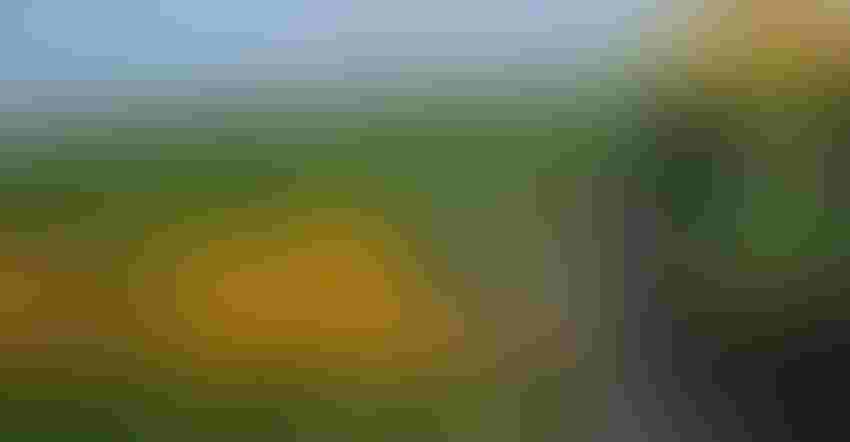 INCREASE FLEXIBILITY: If you own a high-clearance sprayer, you improve your odds of making timely applications during narrow favorable-weather windows.
Don Villwock isn't interested in debating whether climate change is man-made or a natural event. He's interested in finding ways to farm differently so his operation is at less risk to weather extremes.
"It's clear to me that there are more weather extremes today," says Villwock, Edwardsport, Ind. "We became proactive and changed how we do things."
Villwock and his staff farm both sandy and river bottom soils, including irrigated land. They grow popcorn and seed beans in an operation that is primarily no-till.
Here are 10 ways Villwock and his staff farm differently today. "Many of these are sound agronomic practices, so it's a win-win," Villwock says.
1. Purchased a 24-row planter. "Our acres can't justify a 24-row planter, but it was necessary to trade a 16-row for a 24-row to get our corn planted in a 10-day window," Villwock says.
2. Added a soybean drill. The drill allows them to plant corn and soybeans at the same time. "Both 30-inch and 15-inch beans do great in a normal year, yet we went to 7.5-inch rows because they seem to be more weather-tolerant, especially for drought," Villwock says.
3. Moved to tracks. They converted grain carts first, then traded for a row-track tractor, and now have a combine on tracks. "My next goal is a planter on tracks pulled by a row-track tractor," Villwock says. Tracks are an attempt to minimize soil compaction. "A wet fall and ruts are a no-tiller's biggest nightmare," he says. "We can't or shouldn't do tillage to fill in ruts, so our goal is to prevent ruts and unseen compaction."
4. Apply common sense with grain carts. The goal is to not fill carts full, and to have them headed toward the truck when loading them, if possible.
5. Run a 12-row corn head and a 45-foot draper head. Villwock says the size of the operation probably doesn't justify these sizes either, but the goal is getting the crop out and avoiding harvesting on wet soils if possible. They hung on to their 40-foot draper head when they traded up a few years ago. If bad weather threatens, they rent a second combine. Dealers often have good used combines for rent, but finding good heads is tougher, he says.
6. Split-apply nitrogen. Large rain events brought on this adjustment. They only preplant anhydrous on end rows and small patches, Villwock says. They apply 32% N starter, sidedress ammonia and fertigate with 32% N where they irrigate. On dryland, they apply N with Y-drops if tissue tests indicate a nitrogen shortage.
7. Plant cover crop wheat on all highly erodible land. Thirty years of no-till formed mellow soils, which can wash worse on the surface if bare, Villwock says. "Having a cover crop on HEL slopes for those 2- to 3-inch rains is essential," he says.,
8. Installed more surface drainage. This was a no-brainer, Villwock says. The goal is getting rid of surface water from big rain events.
9. Purchased a high-clearance sprayer. This allows them to apply preemergence and postemergence herbicides, insecticides, fertilizer and fungicides at critical times on their terms. You can miss an application window today sometimes if you must wait on a commercial applicator, Villwock notes.
10. Installed center-pivot irrigation. They've installed irrigation on every acre they own, Villwock says — even on some nondroughty silt loams. "We can better compensate for hotter, drier weather," he says.
Subscribe to receive top agriculture news
Be informed daily with these free e-newsletters
You May Also Like
---