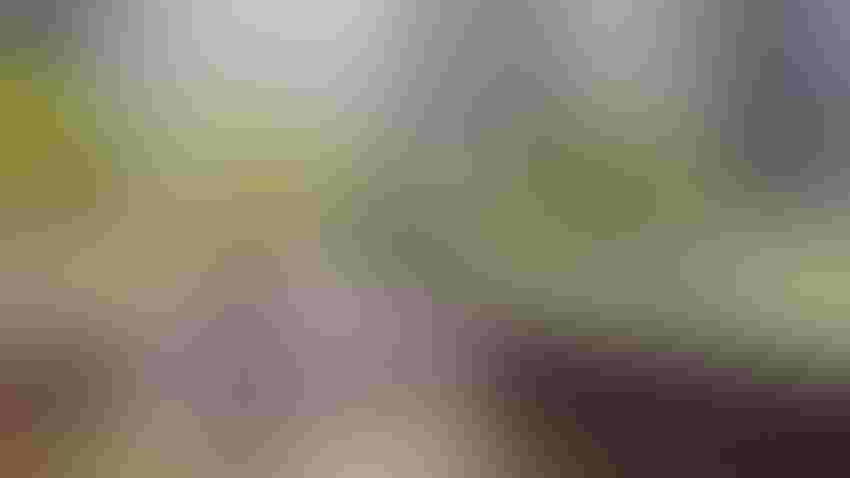 California wildlife officials have investigated more than 60 reported attacks on livestock since 2015, confirming that 21 were wolf depredations.
U.S. Forest Service
State wildlife officials have confirmed that the year's first wolf depredation of a cow in California occurred in eastern Plumas County on May 25, continuing what has become a string of attacks on livestock since gray wolves began migrating south from the Pacific Northwest a decade ago.
The state Department of Fish and Wildlife concludes that bite marks and other injuries found on the cow carcass were consistent with a wolf attack, and investigators from the agency and from USDA's Animal and Plant Health Inspection Service observed wolf tracks near the carcass.
Ranch employees reported seeing three wolves nearby on the previous day, and they saw one of them harassing a cow, according to the agency.
No information was available on where the wolves came from or where they've gone since the depredation, but the California Cattlemen's Association cautions that eastern Plumas County is within the range of the Lassen Pack.
Related: Gray wolf spotted in Fresno County
"We do not have information yet on whether or not this was the Lassen Pack," CDFW spokeswoman Jordan Traverso told Farm Press in an email. "I understand that our biologists sent DNA in for analysis but we have not heard back yet."
This was the 21st confirmed wolf depredation in California since 2015, according to CDFW. There were eight confirmed kills in 2020, the latest of which occurred on Halloween. The first recorded wolf kill of a cow occurred Oct. 13, 2017 on a ranch in Lassen County.
More than 60 investigations
State wildlife officials have investigated more than 60 reports of livestock losses since 2015, with a majority determined to be another predator or an unknown animal. The CDFW conducted 19 investigations last year, up from 12 in 2019.
The increase in incidents underscores the fact that wolves are now firmly established in California a decade after OR-7 famously wandered in from Oregon, becoming the first known wild gray wolf in the Golden State since 1924. Relatives of OR-7 later formed two packs in Northern California, and other wolves have migrated into the region, according to wildlife officials.
And more are likely to make the trek south. Oregon's Department of Fish and Wildlife reported there were at least 173 wolves in Oregon at the end of 2020, a 9.5% increase over 2019 totals. One of those wolves, a young male fitted with a GPS collar, crossed into Northern California in May.
While the gray wolf has become almost common in the high country near the Oregon state line, one was spotted in Fresno County in March, according to state officials. The GPS-collared wolf known as OR-93 wandered through agricultural areas in the central San Joaquin Valley after roaming south from Modoc County through foothill regions east of the valley, the CDFW observed. That wolf was last seen in San Luis Obispo County before its collar stopped transmitting.
Related: Colorado sees first gray wolf pups since 1940s
Gov. Gavin Newsom has proposed $3 million to create a nonlethal wolf deterrent program that includes funds to reimburse ranchers when wolves attack their livestock, the Sacramento Bee reported.
Wolves still protected
Gray wolves were removed from the federal endangered species list earlier this year but are still protected in California, making it illegal to kill or wound them or even to shoo them away. The CCA and California Farm Bureau Federation sued the state over the wolf's listing in 2017, but the listing was upheld in San Diego County Superior Court in 2019. Cattle producers have pushed for the availability of more nonlethal tools to keep wolves away from their herds.
 Anyone who believes they have seen a wolf in California can report it to CDFW. The agency cautions that other animals can be mistaken for gray wolves, and urges people to check this identification page for tips for differentiating between wolves, coyotes and dogs.
Gray wolves pose little safety risk to humans but have been blamed for numerous cattle and calf depredations in the Pacific Northwest.
Subscribe to receive top agriculture news
Be informed daily with these free e-newsletters
You May Also Like
---