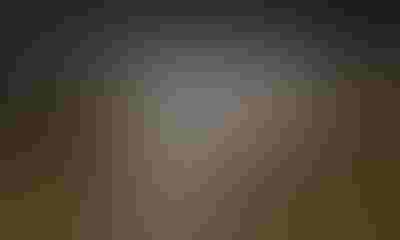 Showing cattle before 1984 meant paying for a vet to pull samples and test for bovine tuberculosis when moving animals to certain areas. Since Indiana was declared TB-free in 1984, that hasn't been necessary, for the most part. With the recent incidence of TB in southeast Indiana, testing could become a cost of doing business again.
It already is if you're taking cattle into Wisconsin. So far that's the only state requiring proof of a negative TB test for cattle entering the state from anywhere in Indiana. However, Denise Derrer, director of communications for the Indiana State Board of Animal Health, says other states could require TB testing in the future.

WISCONSIN REQUIRES TESTS: If you're taking dairy or beef cattle to shows in Wisconsin, you will need proof of a negative TB test.
Here is the third part of a three-part interview Indiana Prairie Farmer conducted with Derrer regarding the discovery of tuberculosis in a Franklin County beef herd in April, and subsequent confirmation of TB in a white-tailed deer in late summer. Part 1 and Part 2 of the interview ran earlier this week.
IPF: You've noted that you're in the process of testing all cattle herds within a 10-mile radius of a site where cattle were kept on the farm where TB was detected, plus a 2-mile stretch on either side of the Whitewater River running south to the Ohio state line. Who is doing the testing?
Derrer: We are contracting with local veterinarians to actually do the sampling. So far we have about a half dozen, and we hope to add more. You can visit our website at boah.in.gov to find a list of contracted veterinarians.
IPF: What if my veterinarian is not on the list?
Derrer: You might ask if they intend to contract with BOAH for testing services. The cost of the surveillance test will be covered and you won't pay, but only if it is done by a contracted veterinarian. If your vet doesn't want to be part of the program, you will need to find another vet.
IPF: Who actually pays for the cost of testing?
Derrer: There is an old law on the books in Indiana that requires counties to set aside funds for testing for TB. It dates back to before Indiana was declared bovine TB-free. BOAH has sent requests to county commissioners to secure funds. We will work with them to make sure the cost of testing is covered.
IPF: I don't live in a testing zone. Will this affect me in any way?
Derrer: It may, especially if you want to take cattle to shows in Wisconsin, or if you are shipping cattle there from Indiana for any reason. Wisconsin has notified us that they are requiring proof of a negative TB test on all cattle entering Wisconsin from Indiana. The cost of that testing will be up to you as the producer.
IPF: Are other states requiring TB testing for cattle from Indiana?
Derrer: We are not aware of it at this time. However, that could change. We always recommend checking with authorities in the state where you are taking or shipping cattle to make sure you know what their health requirements are in advance. BOAH's website includes a contact list for all states at in.gov/boah/2336.htm. You can also sign up for electronic notification of updates about the ongoing TB situation by visiting our website.
Subscribe to receive top agriculture news
Be informed daily with these free e-newsletters
You May Also Like
---