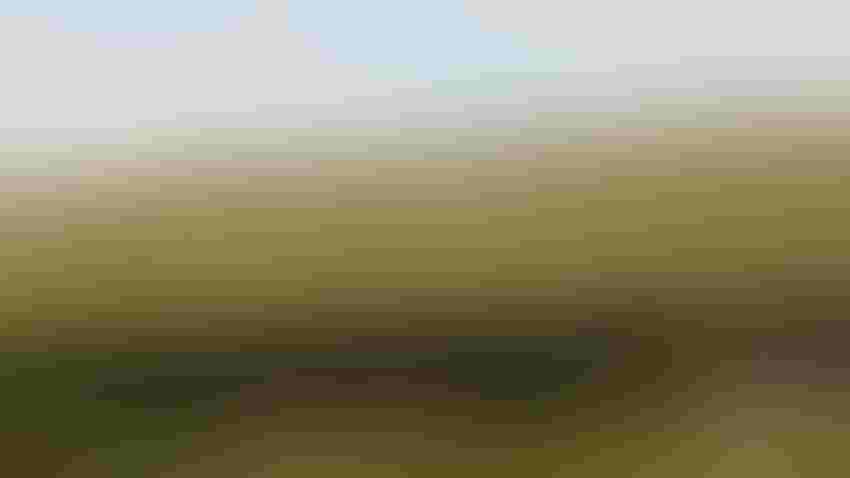 WHAT ARE THEY WORTH? Longevity in the herd, calf production and market prices all play a role in factoring the value of replacements.
Curt Arens
by Matt Stockton
What can you afford to pay for a beef cow replacement? This is a complex question that depends on many factors, including several unknowable — but forecastable — factors related to future events. Replacing cows is an ongoing process in the commercial beef cow-calf operation.
For the commercial cow-calf operations, the real question and related difficulty is using the current conditions, both economic and physical — such as cow inventories, beef demand, inflation, animal productivity and weather — all of which contribute to the value of a replacement cow.
Figuring cow value
A cow's value is a basic calculation. If one buys or raises a replacement animal for "X" amount of dollars, the expectation or hope would be that, on average, that animal would produce enough to pay for her expenses and return the needed cash to keep the operation and operator in business.
Factors that contribute to her accomplishing this relate to revenue and costs. Each cow has a useful or productive life. Some are long; some are short. She provides revenue based on the value and number of offspring she produces in her lifetime and as a cull animal.
The longer she lives and the greater her productivity, the more value she has, given that the costs of production are less than the revenues generated from that production. This productive life has a direct tie to cull rates of the whole herd.
While cull rates vary by year and age of cows, they may be used as a rough measure of average cow life. A herd with a higher cull rate will result in a shorter average cow life than a herd with a lower cull rate.
Let's say Rancher A has an average annual cull rate of 20%. On average, a cow lasts five years in that herd. This does not mean that each individual cow in that herd has a five-year productive life, but that on average, that is how long cows in that herd last. If you remove 20% of your cows every year, one-fifth of the herd is replaced annually. While in the case of Rancher B, who has a cull rate of 14%, this herd has an average cow life of 7.14 years.
Figuring breakeven
Simple calculations can be used to develop an estimate of breakeven value when purchasing or raising replacement cows. The first piece of information needed is the expected productive life of the replacement animal, which is easily extrapolated as shown in the preceding paragraph.
Since what we are trying to estimate is the purchase value of an animal, we must have their salvage or cull value, and average annual net return over her productive life. Using an expected annual cull rate of 16%, the average life span of cows in that herd would equal 100% divided by 16%, which equals 6.25 years.
Looking forward in time, this producer would need to estimate net returns 6.25 years into the future. This net return needs to be on a per-calf-producing-cow basis. This needs to include death loss, breeding cost (bull cost) and all others, such as the cost of cows that do not raise a calf. This is where productivity and cost come into play. The size and numbers of calves weaned and sold per cow-exposed-to-bull will alter this value considerably.
Total net return from calves is simply the total revenue from calf sales, minus total cost of producing those calves. Net revenue per calf is this total net revenue from calves, divided by number of calves. For example, $100,000 of total costs, divided by 100 calves, equals a cost of $1,000 per head.
For every cow that weaned a calf, it costs $1,000 per head. If the average calf weighs 550 pounds and brings $2 per pound, the expected revenue from calves is $1,100 per head. The difference is $100-per-head net return. If these conditions are what is expected for the next 6.25 years, then net return per cow that weaned a calf is $100 per head.
Over the life of a newly purchased or raised cow replacement for this herd, it is estimated that the average cow replacement will have a net return of $625 per head. The only other piece of information you will need to make the estimate of breakeven cost at purchase or raising is the salvage or cull cow value.
In this case, the cull cow weighs 1,200 pounds and is predicted to bring 80 cents per pound, or $960. By adding the expected net return of $625 and salvage value of $960, the estimated average breakeven replacement value is $1,585 per head.
Some examples
To help solidify how these calculations might be used to help make decisions, various scenarios are walked through. Again, using individual cow information, salvage value, annual net return and productive life, breakeven cow purchase or raised cost is estimated.
Take two cows in the same herd, who eat the same feed and have the identical annual cost of $800 each. Each cow weans a calf. Calves at weaning are valued at $190 per cwt.
Cow No. 1 weans a 600-pound steer calf, while Cow No. 2 weans a 450-pound heifer. Ignoring the price slide and gender price difference, Cow No. 1 generates $1,140 in revenue for that year, while cow No. 2 generates $855. Cow No. 1 brings in $340 net return, and Cow No. 2 has a net return of $55. This difference is entirely due to the productivity difference between the two cows.
Going back to our example ranches, let's see how each might vary in purchase value. Taking the same two animals and tracking them over their productive life on Ranch A, we find that Cow No. 1 averaged $150-per-year net return over her five-year productive life span, giving her a total net return of $750.
Her herd mate, Cow No. 2, averaged a $65-per-year net return, for a total net return of $325. Know that each cow sold for the same 75-cents-per-pound cull price, and each weighed 1,150 pounds, so they both sold for $862.50 per head.
Cow No. 1 has a breakeven acquisition value of $750 + $862.50 = $1,612.50, whereas Cow No. 2's breakeven acquisition value is $325 + $862.50 = $1,187.50.
Take the same two animals and use the average cow life for Ranch B, and you get a very different result. The cows will be slightly heavier at culling at 1,250 pounds, since the cows are older at 9 nine instead of 7 years of age.
The cull value is expected to be the same 75 cents per pound. This results in a $75-per-head value increase versus Ranch A and equals a salvage value of $937.50 per head. In addition to this, these cows have an additional two years of productivity.
Using the same average net returns for each cow, Cow No. 1 returned a total of $1,050, and Cow No. 2 returned a total $455. Cow No. 1 now has a breakeven value of $937.50 + $1,050 = $1,987.50, and Cow #2 has a breakeven value of $937.50 + $455 = $1,392.50.
Looking at cull rate differences, on average, Ranch A could pay an additional $375 per head for Cow No. 1-type animals and $205 per head for Cow No. 2-type replacements over Ranch B.
Predicting future prices
So far, it has been shown that a cow's productive life and productivity are key in determining value. It has also been demonstrated that it is important to remember cost and cattle value during the productive life of the replacement, which are key to pricing replacements.
If, for instance, one expects prices to fall and costs to remain high, breakeven value would also decrease. This might be something that lies ahead on a downward slide of the cattle price cycle. As revenue declines and costs increase, net returns must suffer. If nothing else changes, the fall in net return will directly negatively affect breakeven replacement value. The further in the future they occur, the more the drop in cow replacement costs will be delayed.
Reverse this situation where costs are constant, and values are increasing, and cow value will increase. Unfortunately, predicting the future is difficult and risky. This does not, however, dismiss the idea that having a pricing point can help reduce risk when making costly choices. In the production of beef cattle, every decision is based on an expectation of what might happen tomorrow.
Learn more at beef.unl.edu.
Stockton is a University of Nebraska professor and agricultural economist.
Subscribe to receive top agriculture news
Be informed daily with these free e-newsletters
You May Also Like
---