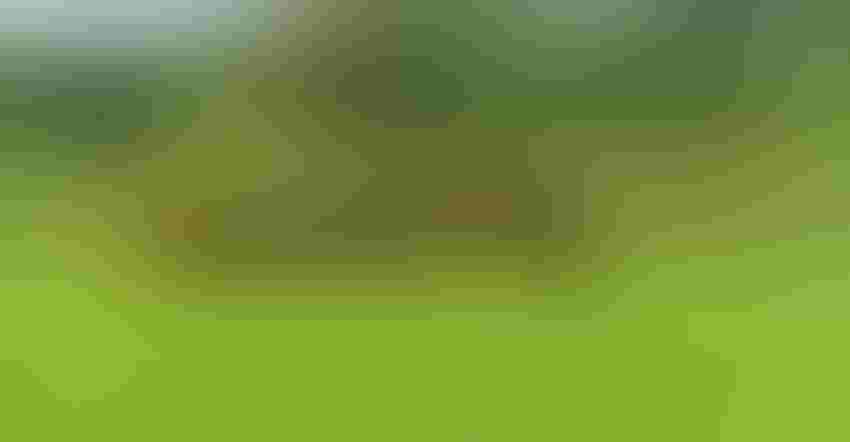 PROTECT THE HERD: The first case of West Nile virus in Washington is a warning about the need for other horses to be vaccinated — and for controlling mosquito populations.
Bear2016/iStock/Thinkstock
It's that time of year. Recently the Washington State Department of Agriculture noted that Colorado had reported its first case of West Nile virus, and now comes word that the state of Washington has found an infected horse as well. WSDA was notified that a 10-year-old quarter horse in Four Lakes, Spokane County, is the first in the state to contract the disease.
The horse was unvaccinated for the disease, and was reported to have coordination problems with its rear legs and muscle tremors. The horse is reportedly improving.
The case was reported by Washington State University's Washington Animal Disease Diagnostic Laboratory in Pullman. The lab reported the find to WSDA's state veterinarian in early August.
Last year, WSDA confirmed 27 equine West Nile virus cases. Seven of those horses died or were euthanized. In all, 10 Washington counties reported cases of the virus involving horses from Benton, Franklin, Grant, Kittitas, Lincoln, Okanogan, Pend Oreille, Spokane, Stevens and Yakima. Spokane County had the most, with eight cases of West Nile.
While this first case has been discovered, there's still time to vaccinate and get benefit from the practice, according to Brian Joseph, state veterinarian. "It's never too late to vaccinate your horse, but it's more effective to do it earlier than now."
The disease is spread by mosquitos that have bitten infected birds. The disease can sicken people, horses, birds and other animals, but does not spread directly from horses to people or other animals. The disease vector is solely the mosquito.
About one-third of the time, the virus is fatal to horses, when clinical signs are apparent. Many infected horses don't show signs of illness or symptoms. Horses that do become ill can appear to be displaying loss of coordination, loss of appetite, confusion, fever, stiffness and muscle weakness, especially in the hindquarters.
Prevention tactics
Spring is the best time to vaccinate horses against the disease, or obtain an annual booster shot. First-time vaccinations are in two stages; after that, annual booster shots are needed.
In addition to vaccination, horse owners should look at ways to reduce the risk of mosquito exposure. Tactics include removing stagnant water where mosquitos can breed, and to keep horses inside during feeding times — early morning and evening. Also, horse owners may want to consider equine-approved mosquito repellents, fans inside barns and stalls to maintain air movement, and avoiding incandescent bulbs inside stables at night.
Washington veterinarians who learn of potential West Nile virus cases in horses or other animals should contact the State Veterinarian's Office at 360-902-1878.
More information about the disease and its management can be found at the WSDA website bit.ly/Wash-WNV-help.
Source: Washington State Department of Agriculture
Subscribe to receive top agriculture news
Be informed daily with these free e-newsletters
You May Also Like
---