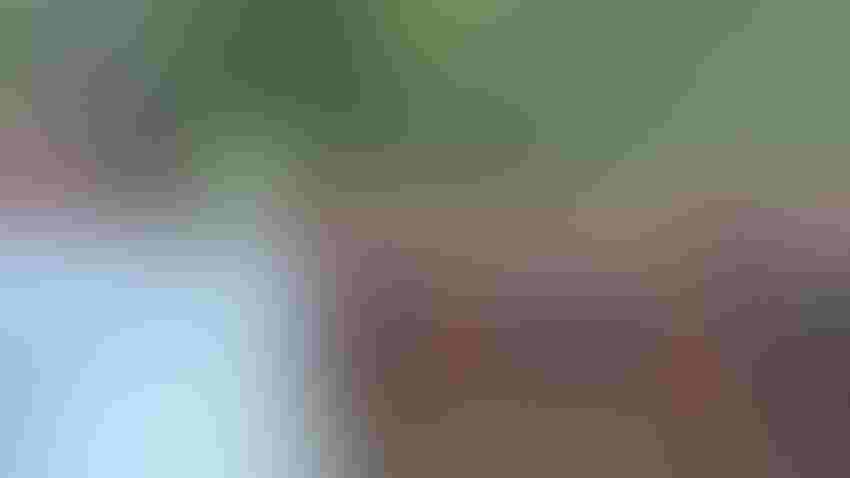 PUSH 'EM UP: Workers and students at NCTA in Curtis, Neb., push calves up a lane to be loaded and transported to summer pasture. The Heifer Link program at NCTA offers students a unique opportunity to gain hands-on experience in raising cattle.
Curt Arens
A new report from the University of Nebraska-Lincoln's Center for Agricultural Profitability features current rates for custom services related to livestock production in Nebraska. It reflects the results of a statewide survey that was circulated in early 2023 to those who either provide or pay for custom work related to livestock.  
The survey report is divided into sections based on the types of work, which include common custom livestock services, custom feed preparation and delivery charges, custom land or pasture maintenance services, fencing and trenching, livestock hauling, haying and baling, equipment rental, and manure hauling and application.  
The report lists the number of reported responses for each service, the average reported rate, and a range that reflects the minimum and maximum rates reported. Rates include charges for the use of necessary equipment, fuel, labor and supplies provided by the custom operator.  
This year marks the first publication of the report, which is a companion to the biennial Nebraska Farm Custom Rates Survey Report that features more detailed information about custom service rates related to cropping operations and is typically published in even-numbered years.   
Glennis McClure, a Nebraska Extension educator and farm and ranch management analyst, leads the survey and publication efforts for both reports.  
"While the long-running biennial custom rates report contains some information related to livestock services, we've known for some time that there has been demand from livestock operators and service providers for more detailed custom rate information," she says. 
"We know that the biennial custom rates report is a very widely used publication in the state, so our hope is to continue growing participation in the survey for livestock-related services, to be able to offer the latest and most accurate information possible," McClure says. 
Nebraska custom rates reports are available on the Center for Agricultural Profitability's website, cap.unl.edu/customrates.
NCTA students get hands-on experience
The Heifer Link Initiative was launched at the Nebraska College of Technical Agriculture in Curtis, Neb., in January 2015 as an integral part of the Ownership Advantage Program. With Heifer Link's introduction, students are given a unique chance to receive a bred heifer during their fourth semester.
This past year, Hadley Sayer of Wallace, Neb., took advantage of this opportunity to support his goal of expanding his operation raising purebred show cattle in Nebraska.
Hadley says, "Over the past two years, NCTA has allowed me to develop useful connections that I will utilize throughout my future endeavors. The Heifer Link program through NCTA has provided me with a great addition to my herd. I am truly grateful for this opportunity, and all the others, that the college has provided me with."
Under the guidance of experienced faculty members, the Heifer Link program aims to equip students with hands-on knowledge and skills crucial for successful careers in animal agriculture. Students participating in the program gain valuable experience in livestock management, animal husbandry and overall farm operations.
"NCTA and its partners have been committed to empowering students starting out in the livestock industry through the Ownership Advantage Program," says Larry Gossen, NCTA dean. "By introducing the Heifer Link component, where students take ownership of a donated heifer during their academic journey and leave the NCTA campus with a bred heifer, we aim to provide our next generation with a remarkable head start on building their own herds."
Beyond the campus, Aggie students have the unique opportunity to work on the ranch crew to care for the NCTA expanding herd at the 2,147-acre Leu Ranch, at adjacent campus cattle facilities, and participate in internships with cattle ranches and feedlots, gaining invaluable hands-on experience.
Learn more at ncta.unl.edu.
Subscribe to receive top agriculture news
Be informed daily with these free e-newsletters
You May Also Like
---