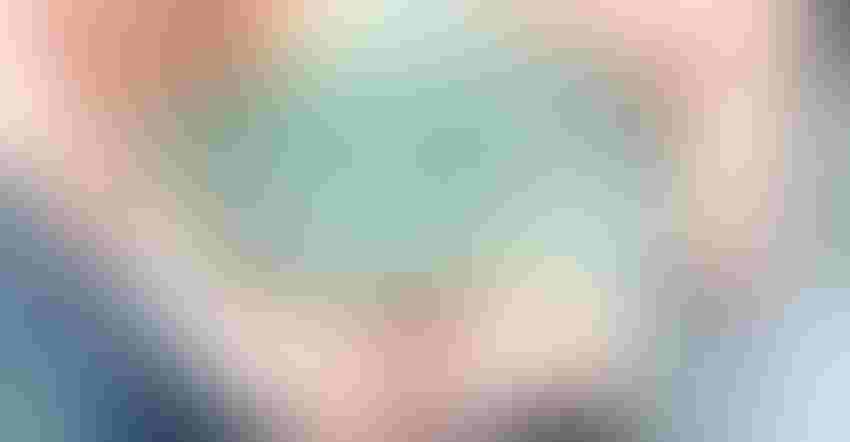 NOT IN MINNESOTA: Commercial shrimp production in Minnesota will have to wait a few years. The trū Shrimp Co., of Balaton, Minn., announced plans to build its first shrimp production complex across the state line in South Dakota. The first "harbor" had been planned for Luverne, Minn.
Courtesy of tru Shrimp
After planning to build its first commercial shrimp production facility in southwestern Minnesota, the trū Shrimp Co. has changed course and announced the complex will be built across the state line in Madison, S.D.
Trū Shrimp, of Balaton, Minn., a brand of Ralco Nutrition, hopes to break ground this summer in Madison's Lakeview Industrial Park, pending completion of permits and financing.
The Jan. 4 trū Shrimp news release announcing the location change took many by surprise. The company's first commercial facility was expected to be built in Luverne, Minn. Company officials had met with city officials two days prior to the announcement to discuss water quality standards and issues.
Conductivity limit regulation updates
Michael Ziebell, trū Shrimp president and CEO, explained in email communication with The Farmer that the company completed numerous environmental evaluations and permitting exercises, including an environmental permit. While recently working through the state's Significant Industrial User Permit process, Ziebell said they learned updated details about Luverne's specific conductivity limit regulations. In July 2018, the city's discharge permit was revised to include a numerical limit. Prior to that, the city's conductivity limit was in "monitor-only" status.
"We do not believe we can operate successfully within this limit," Ziebell said.
He explained that specific conductivity is a 1970s-era measure that looks at all mineral ions in water, good and bad.
"Over the past 50 years, advancements have led to far more precise ways to monitor and measure specific minerals within water," he said. "We have plans and processes in place to ensure we aren't discharging any harmful levels of specific ions in question, such as chloride."
Ziebell added that the water quality concerns have nothing to do with the saltwater the company uses to grow shrimp. In its current testing facility, saltwater is cleaned and reused. The same is planned for future shrimp production facilities, or "harbors" — stacked shallow water tanks with automated ocean currents that help shrimp grow.
Ziebell said the decision to build in South Dakota did not come lightly.
"This was not an easy decision for us, but a necessary one in order for our enterprise to maintain its timeline of building a harbor this year," Ziebell said. "We remain committed to working with the state of Minnesota on the issue described." He added that the company was still engaged in discussions to work toward resolution.
The South Dakota facility will be similar to what was planned in Luverne, he added. The complex will house a hatchery, a water engineering center and the shrimp production facility.
State, city and company investments in the Luverne harbor project have been sizable. As reported in the Star Tribune, the state of Minnesota invested nearly $2 million to build roads and utilities at the site; the city of Luverne invested $600,000; tru Shrimp invested $800,000. The newspaper report also noted that the company would lose between $3 million and $5 million in production credit from the state of Minnesota.
Unexpected announcement
The timing of trū Shrimp's announcement came as leadership was changing in St. Paul. John Linc Stine, Minnesota Pollution Control Agency commissioner, was just days from stepping down from his post when he heard the news. He communicated via phone and letter with the mayor of Luverne, expressing shock and frustration over the unexpected announcement. Both the city and MPCA had worked with trū Shrimp for several years on the new business venture. For nearly two years, MPCA staff worked with the company to define problems and find solutions.
"It was a complete surprise and a disappointment to me," Stine wrote.
New MPCA commissioner Laura Bishop will oversee future progress involving trū Shrimp.
"We recognize the value of economic development across Minnesota, and we are committed to economic growth while protecting clean water," she said in a statement. "We look forward to working with future trū Shrimp projects."
The state rule at issue for trū Shrimp falls under Minnesota Administrative Rule 7050.0224 for Class 4A waters.
For more information on tru Shrimp, visit trushrimpcompany.com.
About the Author(s) Paula Mohr has been editor of The Farmer since 2004. She enjoys covering a wide range of topics that are of interest to Minnesota producers.
Subscribe to receive top agriculture news
Be informed daily with these free e-newsletters
You May Also Like
---