Texas Farm Credit leans on diverse portfolio to weather tough times
Texas Farm Credit leans on diverse portfolio to weather tough times
While the vast majority of their loan volume is tied up in livestock and cattle, Miller, says the good news is that some of those cattle enterprises aren't necessarily requiring good economics from the cattle industry to pay back those loans.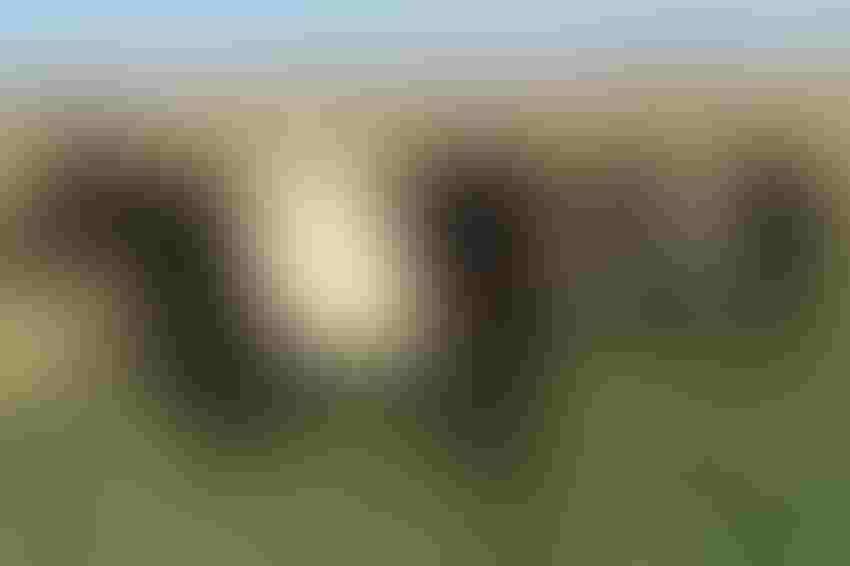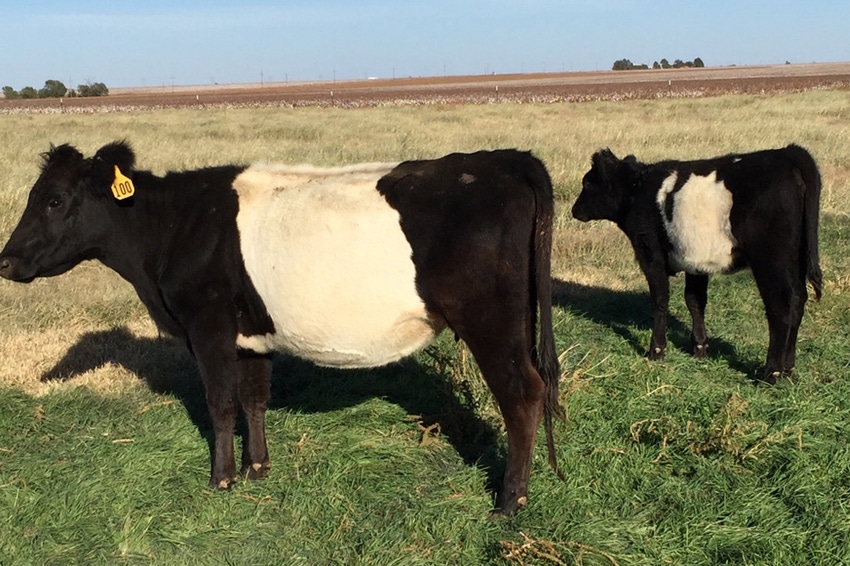 Belted Galloway's graze on wheat near Olton, Texas.
Randy Redinger, Olton, Texas
Portfolio diversity gets Texas Farm Credit through tough times, says Mark Miller, CEO, Texas Farm Credit. As of September 2017, Texas Farm Credit, one of seven farm credits in the state, had 43 percent of its loans tied up in cattle, 24 percent in crops, 10 percent in primarily hunting, recreation and general livestock and 23 percent in "other," which can be anything from rural electric co-ops to citrus processing plants in the Rio Grande Valley.
Farm Credit in Texas is a cooperative, owned by the farmers and ranchers who do business with them. "We get our money from Wall Street; the money comes from the bondholders in New York, and it's funneled through four district banks in the United States," says Miller. Each of the four district banks has associations that are tied to it. In Texas, the district bank has 14 associations, such as Texas Farm Credit, with three others scattered throughout the U.S.
Loans in the recreational and ranch land category are driven by employment and wage growth, the oil and gas industry and rural land value appreciation. In 2017, Texas employment expanded in all major metropolitan areas, along with payrolls in the gas and oil industry—rig counts have increased from 200 in 2016 to 400.
"As you drive through this state you'll see, there is a lot of people, who have a job, who have a wife that has a job, but they like to have a few cattle. Most of those loans are to people who have 20, 30, 50, 100 head of cattle. "There's also a significant portion of commercial cow/calf and stocker operations, but it's a smaller number of the loans, but it does make up a relatively large percentage of the portfolio."
Feedlots are also important. "Those operations as a general rule are large commercial operations that borrow anywhere from $5 million to 10 million to over $100 million," Miller says.
While cattle prices remain soft in 2017, the market has shown some positive movements over the last few months, which helps the commercial cow/calf operations. "It's less relevant in the smaller, part-time operations," Miller explains. "The feedlot operations historically run on very thin margins. 2017 is not unlike many other years; the margins were negative for a portion of the year, but they have turned positive. November was basically a breakeven month in the feed yard industry, and things are looking a little better for next year with the decrease in grain prices."
Crop industry
The No. 2 segment of the Texas Farm Credit portfolio is the crop industry. In this agriculturally-rich state, no one specific crop drives the majority of the loans; it varies throughout the different regions. For example, in the Rio Grande Valley, it is citrus, sugarcane, carrots, onions, "you name it;" while in the Panhandle and South Plains, corn, sorghum and cotton are the big drivers; in the Pleasanton area, it's peanuts. "But the primary driver, the vast majority of the money borrowed for the commercial operations, is feed grains and cotton," says Miller.
The price received in 2017 for most of the crops, was a little less in the feed grain area than in 2016, says Miller. "And we're anticipating as we renew these loans for the price to be even a little lower next year."
Texas has the largest harvested cotton area since 1981. "Acres are increasing, not so much in the Coastal Bend but in the Rio Grande Valley, and we anticipate that going up again," says Miller. "In the Red River area, we're seeing increased acres." He says his contacts in the High Plains are expecting more acres as well.
Recreational land
Loans in the recreational and ranch land category are driven by employment and wage growth, the oil and gas industry and rural land value appreciation. In 2017, Texas employment expanded in all major metropolitan areas, along with payrolls in the gas and oil industry—rig counts have increased from 200 in 2016 to 400.
A combination of oil and gas revenues, along with metropolitan expansion, has encouraged some to move into the country. "People who had ties to the oil and gas industry or with incomes driven by that economy, come out of Houston, San Antonio, Corpus and McAllen; they want to buy land and those land prices started to go up."
Increased land prices are "good," Miller says if you own the land and want to sell it, but if you need land to farm, it's hard to make that work.
In 2017, rural land prices were $2,575 per acre on average during the third quarter. Miller says that price now ranges anywhere from a few hundred dollars an acre to tens of thousands of dollars an acre the closer you get to metropolitan areas.
About the Author(s)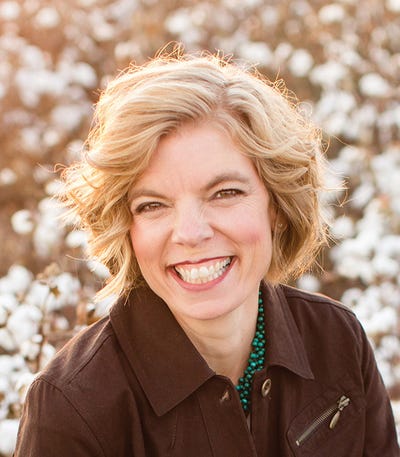 Editor, Southwest Farm Press
Shelley Huguley has been involved in agriculture for the last 25 years. She began her career in agricultural communications at the Texas Forest Service West Texas Nursery in Lubbock, where she developed and produced the Windbreak Quarterly, a newspaper about windbreak trees and their benefit to wildlife, production agriculture and livestock operations. While with the Forest Service she also served as an information officer and team leader on fires during the 1998 fire season and later produced the Firebrands newsletter that was distributed quarterly throughout Texas to Volunteer Fire Departments. Her most personal involvement in agriculture also came in 1998, when she married the love of her life and cotton farmer Preston Huguley of Olton, Texas. As a farmwife she knows first-hand the ups and downs of farming, the endless decisions that have to be made each season based on "if" it rains, "if" the drought continues, "if" the market holds. She is the bookkeeper for their family farming operation and cherishes moments on the farm such as taking harvest meals to the field or starting a sprinkler in the summer with the whole family lending a hand. Shelley has also freelanced for agricultural companies such as Olton CO-OP Gin, producing the newsletter Cotton Connections while also designing marketing materials to promote the gin. She has published articles in agricultural publications such as Southwest Farm Press while also volunteering her marketing and writing skills to non-profit organizations such a Refuge Services, an equine-assisted therapy group in Lubbock. She and her husband reside in Olton with their three children Breely, Brennon and HalleeKate.
Subscribe to receive top agriculture news
Be informed daily with these free e-newsletters
You May Also Like
---