Texas Animal Health officials warn of equine disease potential in Kleberg County
Texas Animal Health officials warn of equine disease potential in Kleberg County
Testing of horses straying into Texas from Mexico has indicated increased potential for outbreaks of Equine Piroplasmosis in Kleberg county.Texas Animal Health Commission officials have scheduled a meeting in Kleberg to help equine owners prepare for testing program.Tropical disease can cause death in horses, mules, donkeys and zebras. Humans are not affected by the disease.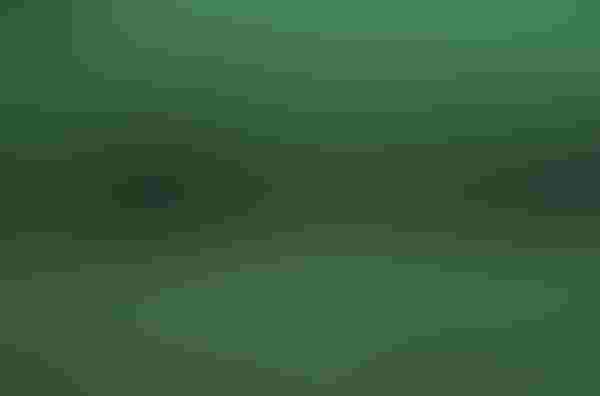 Texas Animal Health Commission officials will be in Kingsville Monday (March 18) to conduct a public meeting for all equine owners in Kleberg County to brief them on the suspected risk of Equine Piroplasmosis, or Babesiosis, a blood-borne disease that can infect horse, mules, donkeys and zebra.
After extensive testing in Kennedy and Kleberg counties, numerous Piroplasmosis cases have been detected, therefore TAHC has designated Kleberg County as a high risk area for the disease.
TAHC issued a notice about the disease to Kleberg County equine owners and handlers last week warning of the possible spread of the disease through infected ticks. The disease is not considered endemic in the United States, Canada, Australia, Japan, England and Ireland and is generally of greatest concern in the tropics and sub-tropical regions including Africa, the Middle East, Asia, Central and South America, the Caribbean, and parts of Europe. However, an outbreak of the disease did occur in Florida in 1962.
In response, Florida state and USDA-APHIS officials conducted a comprehensive eradication program that resulted in the U.S. being declared free of the disease in 1988. More recently a number of horses illegally entering Texas from Mexico were rounded up by USDA officials and tested positive for the disease.
Ten adult horses and four yearlings were seized by U.S. Border Patrol agents near Indian Hot Springs, in southern Hudspeth county, south of El Paso last May. The animals were turned over to the United States Department of Agriculture, Animal Plant Health Inspection Service, Veterinary Service (USDA/APHIS/VS) officials, who tested the horses in Presidio, Texas, for a number of disease conditions that are considered foreign to the U.S. All 10 of the adult animals tested positive for Equine Piroplasmosis (EP). EP is routinely found in Mexico.
The blood borne protozoal disease can be fatal to horses and could create major constraints to interstate and international movements if left undetected. Officials say EP does not affect humans.
"In some places the Rio Grande poses no barrier at all to foot traffic for man or animal," said Dr. Grant Wease, field veterinarian for USDA/APHIS/VS in El Paso. "In 2011, approximately 280 head of cattle and 160 head of equine (primarily horses) were intercepted by USDA officials along the Rio Grande."
To further complicate the situation, many of the normal import processes for livestock entering Texas have been impacted by border violence, making the attempt to smuggle animals into the state even more tempting.
Like what you're reading? Subscribe to Southwest Farm Press Daily and get the latest information delivered to your inbox.
The TAHC passed EP rules less than two years ago requiring testing of race horses prior to entry into a Texas track, and numerous other states have done the same because of recent cases found in that population of horses.
"Racing Quarter horses with some connection to Mexico appear to be at highest risk of testing positive to the emerging disease," according to Dr. Dee Ellis, State Veterinarian and TAHC Executive Director.
The disease is caused by two parasitic organisms, Babesia equi and Babesia caballi. Although, Equine Piroplasmosis is primarily transmitted to horses by ticks, this bloodborne disease has been spread mechanically from animal to animal by contaminated needles.
Once infected, an equine can take 7 to 22 days to show signs of illness. Cases of Equine Piroplasmosis can be mild or acute, depending on the virulence of the parasite. Acutely affected equine can have fever, anemia, jaundiced mucous membranes, swollen abdomens, and labored breathing. Equine Piroplasmosis can also cause equine to have roughened hair coats, constipation, and colic. In its milder form, Equine Piroplasmosis causes equine to appear weak and show lack of appetite.
TAHC officials say will begin testing equine animals in Kleberg County on Monday, April 8.
The public meeting will be held at the Dick Kleberg Park Recreation Building, 501 East Escondido Rd in Kingsville at 6:30 p.m. Monday, March 18. Kleberg County equine owners and veterinarians are encouraged to attend. Region 5 management and TAHC executive directors will provide key information regarding the disease and new testing requirements.
There are an estimated 225 premises and 500 equine animals in the initial Kleberg County test area, extending south from Escondido Creek to the Kleberg-Kenedy county line. Projected completion date is the summer of 2013.
"The TAHC is asking for the support of equine owners and veterinarians to make this testing effort a success and help assure the health of the equine population," reports Ellis.
How the disease moved to the county is unknown, but officials say nearby King Ranch and other ranches stage a number of rodeos and horse-related events throughout the year, and it is possible the disease entered the county by a visiting horse.
For Kleberg County equine owners and/or veterinary practitioners who have questions, they can contact the Region 5 Office at 1-361-358-3234.
You may also like:
Cotton acreage still up in the air but prospects improved
Specialty crop caucus expands influence
Subscribe to receive top agriculture news
Be informed daily with these free e-newsletters
You May Also Like
---