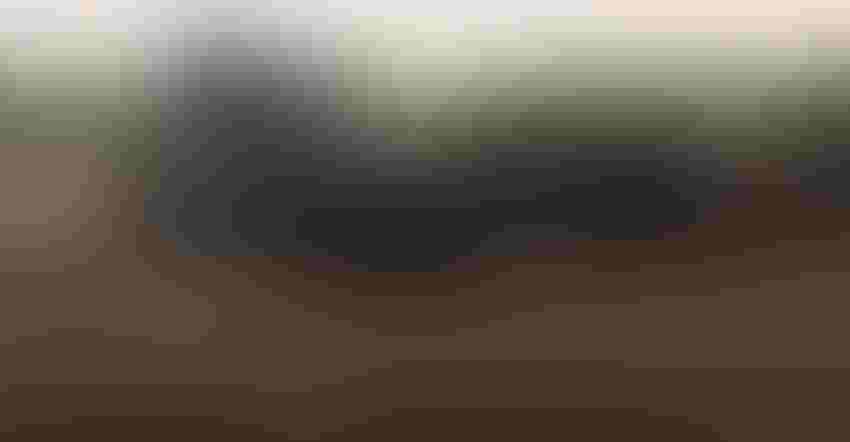 KEEPING CURRENT: Producers are doing a good job of managing the increasing meat supply by keeping cattle and hog marketings current. By keeping market weights down, producers can minimize pressure on prices from larger slaughter numbers.
USDA gathers and reports a plethora of slaughter data that can provide insight into immediate and longer-term cattle and hog market trends.
The data indicate our cattle and hog industries, in general, and finishers, in particular, are doing a good job managing the increasing supplies. If producers keep their marketings current, they can do much to minimize pressure on prices from larger slaughter numbers ahead. With rising production, the key for price trends will be domestic and export demand. Let's hope it stays strong.
Every afternoon, USDA estimates that day's federally inspected slaughter along with the week-to-date total. Revisions often occur. Still, market participants closely watch daily and weekly slaughter for an indication if packers are caught short and need to chase supplies.
On Thursdays, USDA releases actual slaughter data on a weekly basis, along with a breakdown by type of animal, average live weight and dressed weight. The report covers steers, heifers, and cows and bulls, as well as barrows and gilts, sows, and boars and stags for hogs.
The weekly actual slaughter data are the most helpful for identifying seasonal turning points in weights and slaughter and inventory dynamics — signals of expansion and contraction. You should view these supply numbers in the broader context of supply flows, rather than as individual data points. Number of slaughter days in a week or month varies, so look past the daily change to understand true supply availability.
Deferred futures say keep cattle current
Federally inspected (FI) cattle slaughter for the week ending May 20 was 612,258 head, 4% higher than one year ago. The majority of the rise came from higher heifer and cow slaughter. Heifer slaughter was up 10% (up 13,685 head) year over year. Cow slaughter was up 7% (up 7,061 head) from last year. Most of the rise was beef cow slaughter (referred to as other cows in the report). Beef cow slaughter was up 11% (up 5,521 head), while dairy cow slaughter was up 3% (up 1,540 head). Bull slaughter is up 18% (up 1,764 head), but accounts for only about 2% of total FI cattle slaughter.
For 2017, cattle slaughter is up 6% (up 690,966 head). Steer slaughter has not pulled back and is up 5% (up 279,941 head). Beef packer margins remain good. As long as margins stay strong, packers have incentives to maximize slaughter.
Some of the best prices in years give cattle feeders incentive to maintain marketings. Plus, large discounts in deferred live cattle futures for much of the year and historically strong fed cattle basis levels provide little incentive to hold slaughter-ready animals in hopes of higher prices. Pulling cattle ahead now will moderate a seasonally large summer slaughter.
Why is heifer and cow slaughter up?
Heifer slaughter is up 10% (up 276,510 head) and beef cow slaughter up 9% (or up 86,746 head) in 2017. View the notable rise in females coming to market in the context of the overall rise in the beef herd. Female slaughter is up for several reasons. First heifer and beef cow slaughter is being compared to 2016, when heifers and beef cows made up the smallest proportion of total cattle slaughter in decades due to rapid herd expansion. Lower cow-calf margins are likely starting to push aging cows out of production and tempering heifer retention. Spring 2017 cattle finishing margins were some of the highest since 2003, prompting producers to place more heifers on feed.
On the weights side, average steer dressed weight for the week ending May 20 was 836 pounds, 26 pounds below a year ago. Heifer average dressed weight was 770 pounds, also 26 pounds below a year ago. Since the beginning of this year, average dressed weights plummeted 69 and 66 pounds for steers and heifers, respectively. This has been the largest 20-week decline in steer and heifer dressed weights in more than 30 years. Cattle dressed weights (including steers, heifers, cows and bulls) have averaged 14 pounds lighter than last year and are currently 23 pounds below this same time last year.
The implication of the lower weights is both direct and indirect. Lower weights will reduce beef production. While cattle slaughter for the week ending May 20 was 4% higher than the previous year, beef production for the week rose by less than 1% from the previous year. And with robust exports and less imports coming in, the amount of beef available to the domestic user likely was less than a year ago. The indirect implication of the cattle weights has to do with the supply conditions in the feedlot. The sharp decline in weights indicates that feedlots are much more current than a year ago and more current than normal. Being current gives feedlot operators courage to attempt to leverage packers higher on prices.
Packers need hogs, margins are strong
As with cattle packer margins, hog margins remain quite strong, giving packers incentive to slaughter hogs as heavy as possible to capitalize on robust demand. Hog supplies are also plentiful. Hog slaughter for the week ending May 20 was 2.26 million head, up 7% (up 149,396 head) from a year ago. Barrow and gilt slaughter was up 7% (up 142,575 head). Barrows and gilts made up 97% of the total hog slaughter. Sow slaughter was up 10% (up 5,169 head). Sow slaughter has risen in the last six months, but a larger breeding herd also makes more cull sows available. The current sow slaughter pace does not suggest contraction, in my view. Projected farrow-to-finish margins are still profitable for 2017 and 2018.
Hog carcass weights have been trending lower and are now under last year's levels. USDA reports hog carcass weights with a two-week lag, like cattle, but the data from Mandatory Price Reporting is consistent and much more timely. So, I tend to look at that report to assess the pork complex situation. The latest data for all barrows and gilts show an average dressed weight of 211.3 pounds, lower than 213.4 pounds a year ago.
Slaughter weights of packer-owned hogs are falling faster than producer-owned hogs. Average weight of packer-owned hogs is down 1.9% (down 4.1 pounds) from last year, whereas producer-owned hogs are down 0.3% (down 0.7 pound).
Why? The best guess is good margins lure packers to draw on their own supply first, rather than raising bids to secure hogs from producers. Weights of packer-owned hogs impact pork supply since packer-owned hogs make up roughly 30% of all hogs slaughtered.
Lower carcass weights moderate the impact of higher slaughter numbers. For the week ending May 20, pork production was up 6% from a year ago compared to a 7% rise in slaughter.
Schulz is the Iowa State University Extension livestock economist. Contact him at [email protected].
Subscribe to receive top agriculture news
Be informed daily with these free e-newsletters
You May Also Like
---