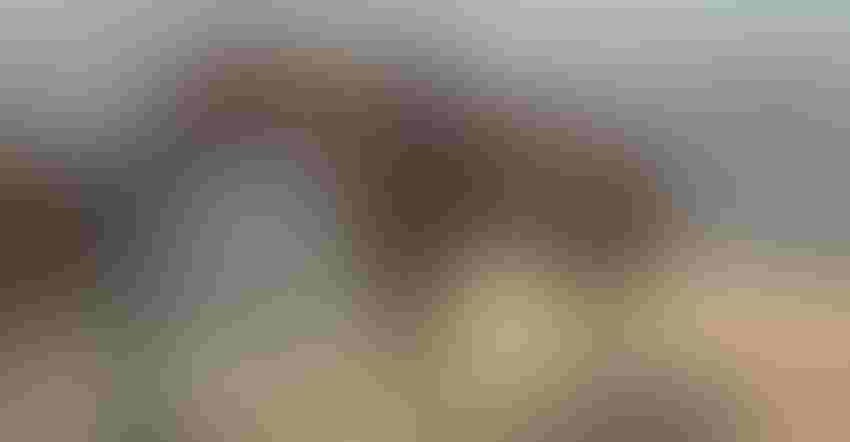 PROTECTING HORSES: Flies can pose a several-fold danger to horses. In addition to diseases, they can cause rapidly enlarging sores that make horses unable to be ridden or used in competition.
For horses, flies in the barn are more than an annoying nuisance. They pose a risk of diseases such as strangles and pigeon fever but can also produce time-consuming and costly summer sores and turn them into chronic, nonhealing wounds that enlarge rapidly.
This frustrating condition frequently makes horses unable to be ridden or to compete in events, and medical treatment can be extensive or even require surgical care.
"Two stomach worm species, specifically Habronema and Draschia, cause summer sores," according to Amy Poulin, equine technical services veterinarian with the animal health company Zoetis. "And when Habronema and houseflies are present, it's a potential problem for any horse in a warm, humid climate."
When infective Habronema larvae are shed in horse feces, house flies can later pick up the larvae and deposit them into open wounds as well as the mouth, lip, eye and groin areas of horses. The inflammatory reaction results in summer sores, Poulin says. "If fly larvae develop in manure infected with Habronema larvae, any horse within the fly's quarter-mile migration radius becomes at risk for infection," she says.
Losing precious time in the saddle
Summer sores are so prevalent in southern Florida that they are infamously referred to as "Florida sores," according to Anne-Marie Morgan, a horse owner and head trainer with Miami Equestrian Club. The sores' impact reaches across the Southern states, often severely. Morgan has witnessed fleshy summer sores as large as softballs plague horses for six months.
"If summer sores are untreated and proud flesh becomes prominent, horses will lose riding and training time and could be out for months," Morgan says. "They are extremely irritating and itchy for the horse, and cause frustration for riders and trainers."
When Morgan's horse developed a summer sore, Morgan spent more than $120 per month for gauze, elastic adhesive, saline solution and topical treatments. That doesn't include what she spent on fly spray and protective equipment, such as fly boots, sheets and masks, to help protect horses from scrapes and fly contact.
Preventing a costly, career-impacting expense
While protective fly gear may help, there are more convenient and consistent solutions available. "Products that kill fly eggs before they are hatched are great assets to fighting flies in both large-scale and smaller barns," Morgan says.
Poulin recommends including Solitude IGR, a pelleted feed-through fly preventive product from Zoetis, as part of the daily ration to help reduce fly burdens. Solitude IGR contains cyromazine, an insect growth regulator that dramatically reduces the number of house and stable flies by preventing immature flies in the manure from developing into adults. As existing adult flies die off, the overall fly population is significantly reduced within four to six weeks.
In studies, Solitude IGR was up to 100% effective in preventing house and stable flies from reaching adulthood. This feed-through product works best when added to horses' daily ration prior to the start of fly season and when fed to all horses on the property, because it works by halting the development of fly larvae in manure.
Poulin also recommends deworming with Quest Gel to treat and control Habronema for reduced summer sore risk.
Your veterinarian can help you to develop a summer sores prevention program that includes a fly preventive and deworming program.
Do not use Quest Gel on foals less than 6 months of age or on sick, debilitated and underweight horses. Do not use on other animal species, as severe adverse reactions, including fatalities in dogs, may result.
Source: Zoetis, which is solely responsible for the information provided and is wholly owned by the source. Informa Business Media and all its subsidiaries are not responsible for any of the content contained in this information asset.
Subscribe to receive top agriculture news
Be informed daily with these free e-newsletters
You May Also Like
---