Proposed Trich and traceability rules are changing Jan. 1
Proposed Trich and traceability rules are changing Jan. 1
TAHC rule changes coming Jan. 1.Rule changes will save Texas cattlemen thousands of dollars.Traceability of beef cattle movements in Texas is the cornerstone of disease control activities.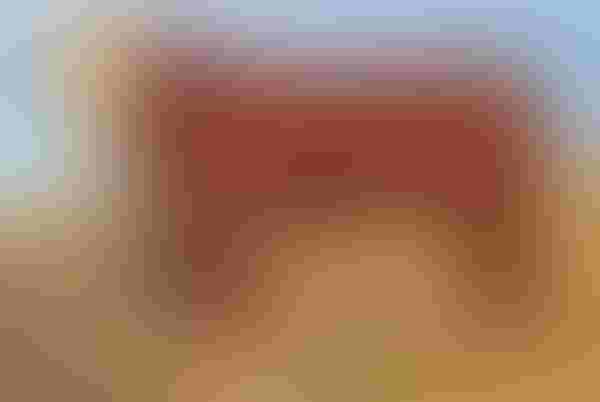 A pair of Texas Animal Health Commission (TAHC) rule changes will address new traceability requirements for livestock in Texas and will alter "Trich" testing rules for bulls beginning Jan. 1.
The rule on laboratory testing of bulls for a venereal disease, known as Trichomoniasis, will save Texas cattlemen thousands of dollars over the long term, and a change in the rule for permanent cattle identification establishes a requirement to enhance the effective traceability of beef cattle movements in Texas, which is the cornerstone of disease control activities says Dr. Dee Ellis, Texas' State Veterinarian at TAHC.
Ellis says although the new Trich testing rule has not been officially passed, the Commission will put in abeyance its existing rules and allow the change to take effect immediately until it becomes official beginning Jan. 1. The Commission amended its traceability rules in June to enhance the effective traceability of beef cattle movements in Texas, but implementation of the change was delayed to ensure cattle producers understand the requirements and can prepare accordingly.
TAHC proposed several changes to the current Texas Bovine Trichomoniasis regulations at its September 18 meeting in Austin. The proposed amendments to Chapter 38 reflected suggestions by an industry working group of cattle producers, veterinarians, and other stakeholders. The group meets annually to consider such rule changes.
Under terms of the new rule, TAHC will now accept tests run on samples "pooled" at an official lab for both change of ownership and quarantine release. The veterinarian will still collect samples from individual bulls for submission to the laboratory, and the maximum acceptable pooled ratio will be 5:1. Upon receipt, the lab may combine up to five samples if requested prior to testing.
"Recent studies have confirmed that pooled sampling is acceptable to make the diagnosis while saving the producer considerable money," Ellis reported following the meeting.
During the meeting, a second significant change was also proposed. Diagnostic samples will now be accepted at the laboratory if submitted up to 120 hours from collection, if specific guidelines are followed by the submitting veterinarian to ensure the integrity of the sample.
More time for test submission
This will give veterinarians one more day to submit the samples to the lab, which is helpful to rural veterinarians with long distance shipping concerns. Under terms of the existing rule, samples were required to be tested within 96 hours.
Proposals were also made to amend Chapter 51, "Entry Requirements." Out-of-state bulls will now be allowed to enter Texas using the 5:1 lab-pooled sample method described above. Further, the validity of Trich tests on bulls entering the state will be extended to 60 days from 30 days. These changes are intended as cost savings measures, as well as an attempt to align Texas entry rules with other states requirements.
The amended traceability rule permanently cancels the brucellosis test requirement for adult cattle at change of ownership, which was unofficially suspended in the summer of 2011. Although testing of adult cattle is no longer required with the rule change, all sexually intact cattle, parturient or post parturient, or 18 months of age and older, changing ownership must still be officially identified with Commission approved permanent identification. This change primarily affects beef cattle, as dairy cattle in Texas have had an even more stringent identification requirement in place since 2008.
Before August of 2011, official identification devices such as ear tags were applied automatically at the time a brucellosis test was performed. The inadvertent loss of the identification devices applied to cattle when brucellosis testing stopped has threatened TAHC's ability to trace cattle as part of any ongoing disease investigation.
The TAHC routinely performs cattle health investigations where the identification and location of exposed/infected animals is critical to success.
A complete list of acceptable identification devices/methods may be found at www.tahc.state.tx.us, but the most commonly used devices include USDA metal tags, brucellosis calfhood vaccination tags, US origin 840 series Radio Frequency Identification tags (RFID), and breed registration tattoos or firebrands. Producers are encouraged to contact their veterinarian or TAHC to determine which method of tagging will be best for their operations.
Free USDA metal tags, and a limited number of free applicator pliers (dependent on available funding) will be provided by the TAHC to producers wishing to use them. The tags and/or pliers may be obtained by contacting local TAHC field staff and USDA APHIS Veterinary Services representatives.
The TAHC is developing tag distribution partnerships with interested veterinary practitioners and Texas A&M AgriLife Extension offices. Partner contact information will be published as it becomes available. Producers may locate the closest tag distributor online at www.tahc.state.tx.us.
Subscribe to receive top agriculture news
Be informed daily with these free e-newsletters
You May Also Like
---