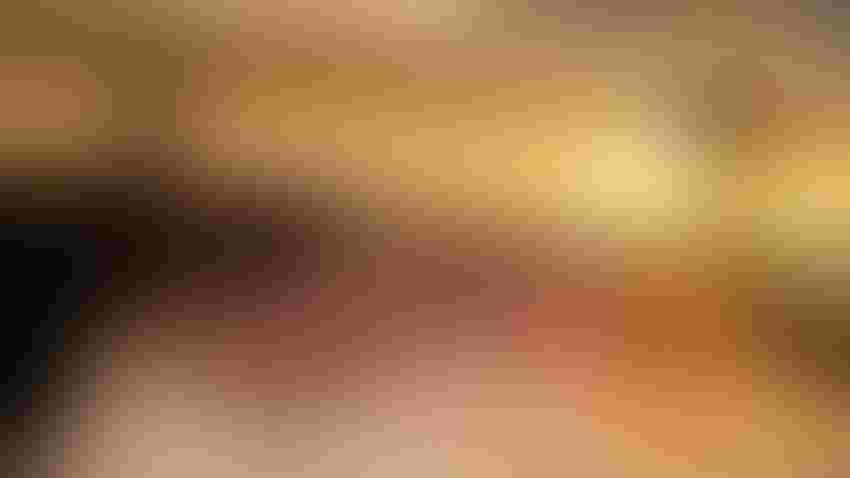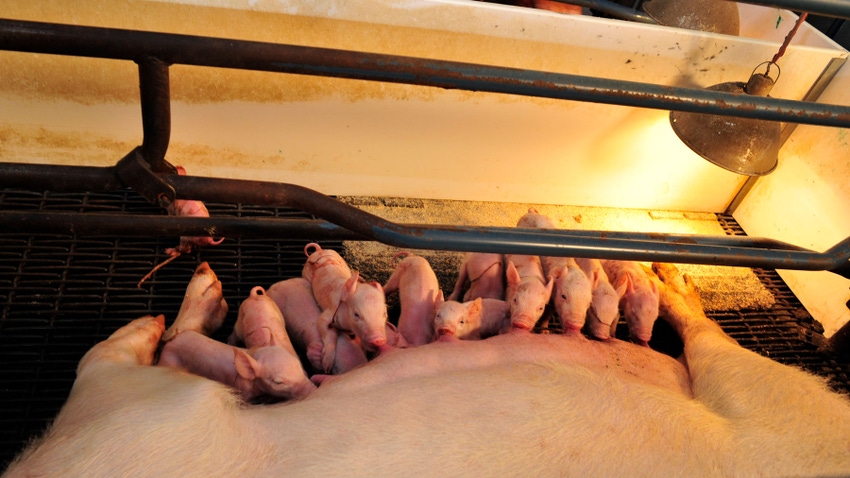 BEST INTENTIONS: California voters passed Prop 12 in the name of animal welfare, but it remains to be seen if the arbitrary space requirements will truly result in animal safety.
Courtesy of National Pork Board
Hog producers got a little reprieve in mid-June when modifications to the California Proposition 12 implementation were announced.
After the May U.S. Supreme Court ruling, Prop 12 was allowed to go into effect July 1; however, a lot of details of implementation were yet to be determined. For example, would noncompliant pork products already in the supply chain be allowed to be sold to California consumers?
According to the National Pork Producers Council's Capital Update, the Superior Court for the County of Sacramento on June 16 signed an order modifying certain aspects of the implementation schedule for Prop 12.
The order provides an extension of time for the continued sale of noncompliant whole pork meat that was already in the supply chain when Proposition 12 took effect July 1. The order does not delay the underlying requirements of Proposition 12.
According to the Capital Update, under the terms of the order, noncompliant whole pork meat can continue to be sold in California provided that:
as of July 1, is in the possession of an "end-user" or a "pork distributor" or on the premises of an establishment at which mandatory inspection is provided under the Federal Meat Inspection Act, and that holds an establishment number granted by the Food Safety Inspection Service of the USDA

is self-certified by the end-user, pork distributor or other federally inspected entity to have been in their possession or was in the possession of another end-user, pork distributor or other federally inspected entity as of July 1

is ultimately sold, transferred, exported or donated on or before Dec. 31.
To reiterate, this change does not delay all of Prop 12's wrath, but is merely an adjustment related to the sale of noncompliant whole pork meat already in the supply chain. Anything harvested after July 1, to be sold in California, needs to be Prop 12-compliant.
NPPC continues to work with the California Department of Food and Agriculture to provide guidance for producers, ensuring as smooth a transition as possible to Prop 12 compliance. According to the NPPC (per a University of Minnesota study) the estimated costs to convert sow barns to group pens would be anywhere from $1.9 billion to more than $3.2 billion.
Some producers have already made compliance conversions after California voters first approved Prop 12 in the fall of 2018.
Maintaining access to the California market is a key issue for the NPPC and American producers, as 15% of U.S. pork sales are to the Golden State.
Help on the way?
There may be a glimmer of hope for American pig farmers, as legislation has been introduced in Congress to prevent states from dictating practices of other states, such as Prop 12 decreeing how pigs in every state need to be raised if the end product is to be sold to California consumers.
Supporters of this legislation — Ending Agricultural Trade Suppression Act, or EATS — say this act would preserve the right of state and local governments to shield their realm from regulations set by another, preserving individual states' rights.
Of course, there are opponents to EATS. Some say the legislation, if approved, would set back animal welfare efforts, while others claim EATS would put family farms out of business and create a larger opening for agricultural conglomerates to take over at the same time.
Two points to be argued are that, first, these Prop 12-imposed added space requirements do not guarantee safety for the animals; and secondly, with the price tag estimated for necessary revisions will more than likely drive out smaller swine producers, leaving only the larger operations that may be better prepared to absorb improvement costs.
Obviously, time will tell if EATS gets any traction to be passed on its own or to be included in the next farm bill.
Learn more
The CDFA has hosted a number of webinars for various stakeholder groups. Visit cdfa.ca.gov/ahfss/animalcare to check out these webinars.
The NPPC also has all you want to know about Prop 12 by visiting nppc.org/prop12.
Subscribe to receive top agriculture news
Be informed daily with these free e-newsletters
You May Also Like
---