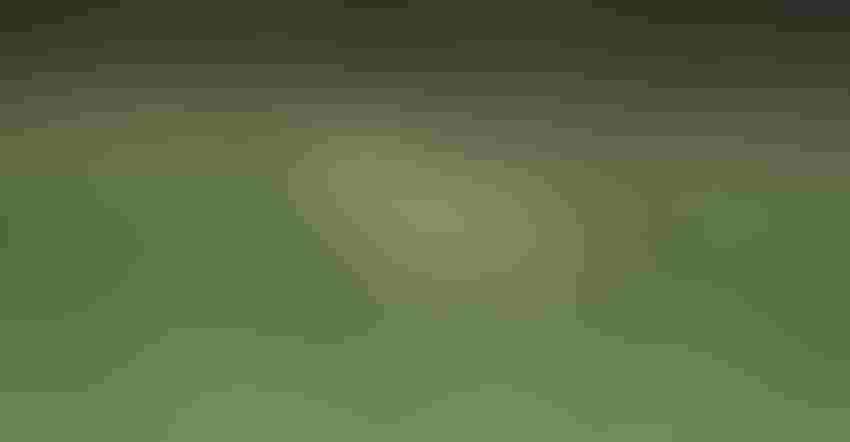 Coyotes are among several predators causing damage to South Texas farmers and ranchers. Producers are concerned that funding for a predator control program may end soon.
Dr. Billy Higginbotham, Texas A&M AgriLife Extension Service
It has the makings for a great TV movie: Farmers and ranchers plagued by an outbreak of ravenous predator animals, especially cunning coyotes and angry wild hogs as big as a longhorn steer. With the help of county and state funding, farmers fight back, boldly, every day to protect livestock, crops, even their young children. Until the funding fails.
When county leaders can no longer afford to participate in the predator control program, and funding is cut-off, the program can't continue with only the state's share of the funds, so ag producers are faced with finding the money to replace what the county can longer pay. With time running short before the predator trapping program ends, ranchers warn local leaders to watch out for coyotes and feral swine that one day will begin filtering into urban neighborhoods.
It might sound like an unlikely Television B-movie plot, but it's no joking matter for residents of Victoria County, Texas, who are dealing with what some are calling a possible predator crisis now that county leaders say they can't afford to participate in the program any longer.
Victoria, known as "the crossroads of South Texas," is a busy agricultural hub located between Houston, San Antonio and Corpus Christi. Working farms and ranches dot the countryside; the region is home to domestic horses and cattle in large numbers, and to abundant wildlife of many types. The verdant landscape provides perfect hunting grounds for predator animals, including coyote, feral swine, an occasional cougar, and vultures large enough to prey on lambs and goats.
When Victoria County Commissioners pulled the funding plug during a December meeting, a group of farmers in attendance petitioned the court to reconsider, warning them of heavy losses if predators expand, causing significant and costly losses on their farm and ranch operations.
 Program Extended Temporarily
By a narrow margin, county leaders temporarily extended program funding for 90 days in hopes of finding a new way to pay for it. Commissioners challenged producers to raise half the county's share of the funds as one possible alternative, an idea that prompted a subsequent meeting by farmers to discuss the funding issue.
About 50 farmers and ranchers attended that meeting and talked about possible funding sources, including fundraising ideas. A co-op of producers was formed and a goal was set to raise just over $4,000, or one half of the county's cost to extend the program for the 90-day grace period, by the March 7 deadline.
Russell Hessler, one of the producers at the farmer's meeting, said the predator program was important to area producers to prevent a spike in predator populations.
"Coyotes, and especially hogs, will multiply quickly and start causing problems for outlying residents of the town (Victoria), then filter into the city limits in a few years [if we lose the predator program]," he told others attending the gathering.
Hessler said Victoria County already has problems with a troubling population of coyotes, and hog numbers have been on the rise as well. In addition, ranchers report vultures have been attacking farm animals, and hogs decimate crop land and pastures.
Others attending the meeting expressed concerns about the diseases feral swine might carry and transmit to other wildlife as they wallow in ponds, creeks and riverbanks across the county, creating a health risk for humans as well. Another producer expressed concerns about the economic loss it would create for him if the predator program ends, and how that could affect the overall economy of agriculture in the area, which would ripple across the community.
Heavy Losses
One ranch operator reported that when a coyote destroys a calf, it represents a significant loss, about $800. He said when a goat is taken the loss is as high as $300, and "it's not unusual to lose several animals in a week, or even a night, under the right circumstances."
Victoria County commissioner Kevin Janak said he understands the need for predator control, not only for producers, but also to keep their numbers and the threats they represent at a reasonable level. He said his objection to the program is the cost of paying a professional trapper an average $160 or more for every coyote taken. Based upon those numbers, he says, the program costs too much for taxpayers to support.
"That's too much," he told farmers during a commissioner's meeting in December.
Farmers and ranchers hope to secure a sponsor for the program or donations from supporters
and others willing to help.
Subscribe to receive top agriculture news
Be informed daily with these free e-newsletters
You May Also Like
---