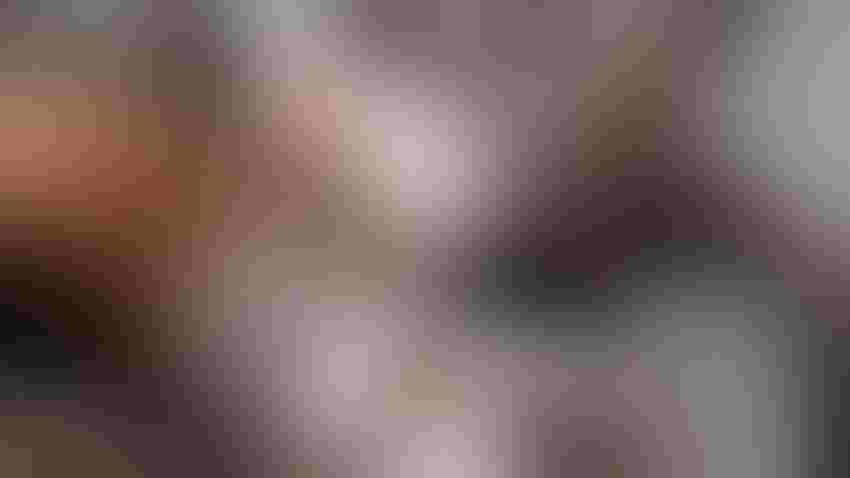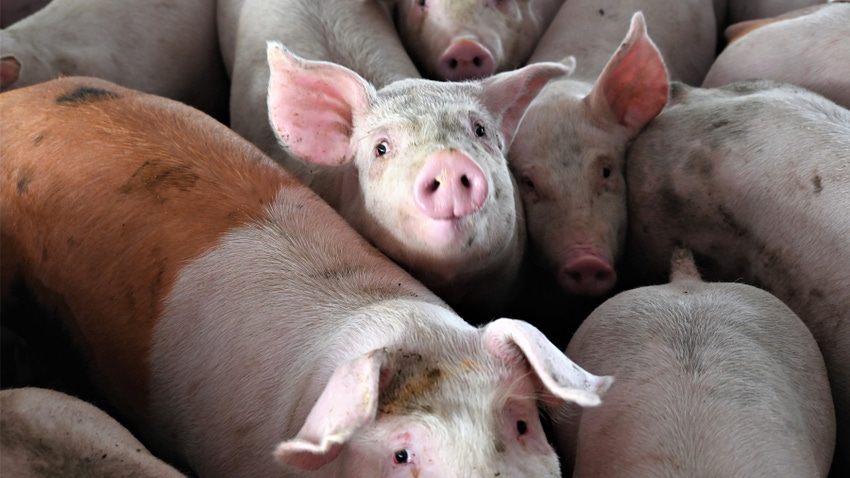 PRODUCTION LOW: The U.S. hog production has been pressured by many outside forces, and with profitability the lowest it has been in many years, hog producers are having to make decisions on production numbers.
Jennifer Carrico
Several recent pressures have made an impact on pork producers to lead to prices near the low levels seen in 1998, bringing some tough times ahead. Steve Meyer, lead economist for Partners for Production Agriculture, says hog supplies, production costs, African swine fever threats and the passage of Proposition 12 in California have led to some uncertainties in the hog sector.
"The U.S. consumer demand is the key driver of strong hog prices. With high inflation and people squeezing costs, many are looking for cheaper protein to put on their tables," Meyer says. "Prop 12 will have an effect on the rest of the country, too. Supporters don't want compliant pork sold in California — they don't want any pork sold in California." This will add to the pressure of where pork will be sold. The cost of other protein products affects how pork sells. Record pork sales were seen in 2021 and 2022, but there has been a decrease in 2023 due to less income available for making purchases.
Meyer fears these pressures make projection losses rival 1998 levels, when so many pork producers were forced out of business as profitability was not possible.
It's not possible to look solely at the hog prices, as they look good — but the production costs have increased tremendously over the past couple years. Grain prices appear to be a little lower than they have been, but production costs for row crop farmers are high as well.
Current numbers differ from past numbers
China is still purchasing U.S. pork, but this is not as stable, according to Meyer. "The U.S. Meat Export Federation has exports currently increased 8%, but this is not enough to make up for the increased cost of production. Buyers see the value of pork and have been pushing it," he adds.
Retail pork prices from January 2020 to May 2022 rose 23% due to the demand of pork by consumers and the increase in income during that period. Lee Schulz, Iowa State University Extension livestock economist, says the hog cycle today is different than it was in the past. "We have to eat through the hog supply we currently have," he says.
In the first quarter of 2023, the hog supply was up 3.1%. Profitability has eroded since March, and prices are down and costs are still up. The March through May farrowing estimate is the lowest it's been since 2015. June through August estimates are expected to be the fewest since 2014. The number of pigs per litter has slowly increased over the past several years, but has seen an evening out more recently.
Schulz says while the hog prices don't appear as low as during the period of 2018 to 2020, the difference is in the increase in production costs. The jump from an Iowa-Minnesota price of $61.28 per cwt in 2020 to $91.36 per cwt in 2021 boosted profits, but the increase of grain prices has had a hit on production costs; and even with a $97.47 per cwt average for 2022, producers are suffering. He fears this could get even worse with a prediction of $78 per cwt average for the 2023 year and not much change expected at the beginning of 2024.
"We have seen some of the highest receipts ever but have to take into consideration the increase in costs, and we really don't see much on the positive side for pork production," Schulz says. "2023 could potentially be the worst year ever for pork producers."
Smaller sow herd
Jim Long, president and CEO of Genesus Inc., says many entities are deciding to cut sow production due to the industry's significant financial losses. "It's not just what has happened the last few months, but the continuation of the COVID price collapse, high feed prices and continued increase in other costs that has pounded the industry. You only need to look at financial results of public swine companies to see the reality of the economics," Long says.
While there is much talk about sow liquidation, very few companies are making it public about the decision, with only Smithfield Foods and Olymel in Canada having those announcements. "How great the sow liquidation will be has yet to be determined. The longer losses continue, the greater the liquidation," he adds.
A decrease of 300,000 sows is expected in North America. Every week losses, continue to be 15,000 to 20,000 head, to add up to the 300,000 total. This amount of sow loss will lead to 3 million empty finishing spaces and a sharp decrease in overall production numbers, leading to nearly 6 million fewer market hogs per year. These decreases in numbers add up to a $1.8 billion hit on the hog industry.
The decline in hog production is widespread and is seen in Europe as well, with a 9% decline in Spain, which is Europe's largest hog producer; an 8% decrease in Germany, Europe's second-largest producer; 12% fewer in Denmark; and France, the Netherlands and Belgium, all with a 7% decrease on average. Long does expect this to be the reason behind the 20% increase in U.S. pork exports to Europe.
While European liquidations has a positive impact on U.S pork exports, production costs in the U.S. continue to pressure profitability and even some uncertainty on domestic production.
Subscribe to receive top agriculture news
Be informed daily with these free e-newsletters
You May Also Like
---