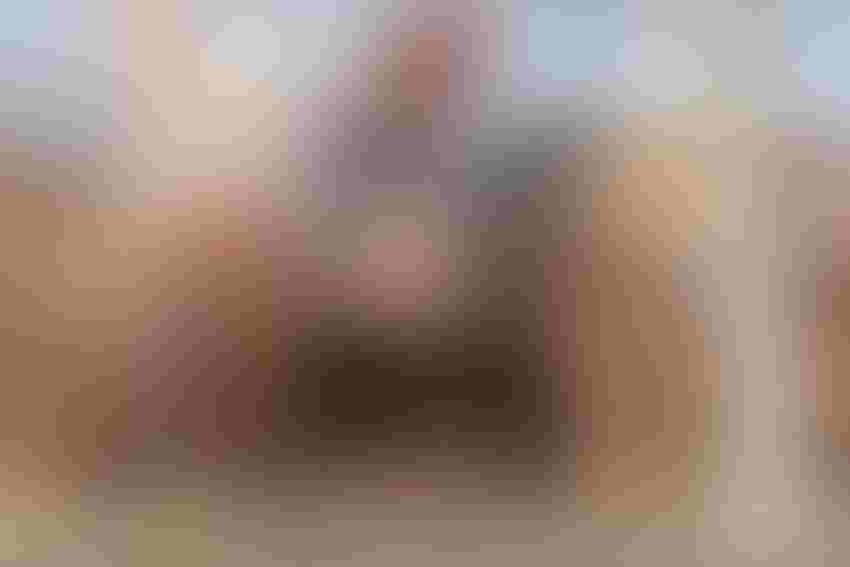 HABesen/iStock/Getty Images Plus
The plaintiffs are now four for four in the nuisance lawsuits facing Murphy-Brown and hog farms in eastern North Carolina.
On Dec. 12, the fourth nuisance case that reached a jury verdict in a federal courtroom in Raleigh went once again in favor of the plaintiffs; three earlier jury verdicts also favored the plaintiffs.
One bright spot in the fourth trial is that a federal judge ruled the plaintiffs are not entitled to punitive damages. The eight plaintiffs, who live near Shoar Farm, the Sampson County hog farm in the suit, were awarded just over $100 million in compensatory damages.
The jury in the third trial in August imposed combined punitive damages and compensatory damages of $473 million against Murphy-Brown and the hog farm. A North Carolina state law capping punitive damages reduced the amount to $94 million.
There are still more nuisance lawsuits set to go to trial. A total of 26 lawsuits with more than 500 plaintiffs have been brought against Murphy-Brown and eastern North Carolina hog farms. The nuisance lawsuits certainly have been topic one in North Carolina agriculture throughout 2018 and will remain topic one in 2019.
The plaintiffs are suing because they say issues such as noise, flies, dust and odors of the neighboring hogs farms present a nuisance, lowering their quality of life in their homes.
In each of the four trials that reached a verdict, plaintiff attorneys focused on the use of anaerobic lagoons in North Carolina where hog waste is stored near the hog pens.
The big worry is that nuisance lawsuits may go beyond hog farms and slam farmers of other commodities as well. Dr. Sandy Stewart, North Carolina assistant commissioner of agricultural services, issued warning bells to an audience of mostly farmers at the Coastal Agrobusiness cotton and soybean conference in Greenville in December.
Stewart emphasized a big concern is that nobody with ties to agriculture was allowed to serve on the juries. "When they chose the jury, anybody who said they had a connection with agriculture was stricken from the list even if they carried Farm Bureau insurance," Stewart said at the Coastal conference.
"How is it you can go to the capital city of a top 10 agricultural state and find three juries with no connection to agriculture that would convict our industry of being a nuisance?" he asked. Stewart made his pronouncement a week before the fourth trial reached a verdict.
Stewart's take home message is for farmers and all involved in agriculture to reach out to those not involved in farming because they could be potential jurors in future nuisance lawsuits against agriculture.
"Those of us in agriculture are less than 2 percent of the population. If we choose to remain on the sidelines, we will get overrun. We have to multiply our voices and speak with unity, Stewart said.
"Tell the story of agriculture and make friends and advocates with that other 98 percent of the population. When you are as small a percentage of the general population as we are, it's kind of dangerous to make the lines of the 2 percent and the 98 percent more distinct than they already are," he stressed.
Stewart's message on the importance of reaching out to non-farmers and telling them the story of agriculture is one that groups such as Farm Bureau and the U.S. Farmers and Ranchers Alliance have emphasized for some time now. Reaching out to the non-farm public takes on even more importance when juries with no ties to agriculture can rule you a nuisance.
Subscribe to receive top agriculture news
Be informed daily with these free e-newsletters
You May Also Like
---