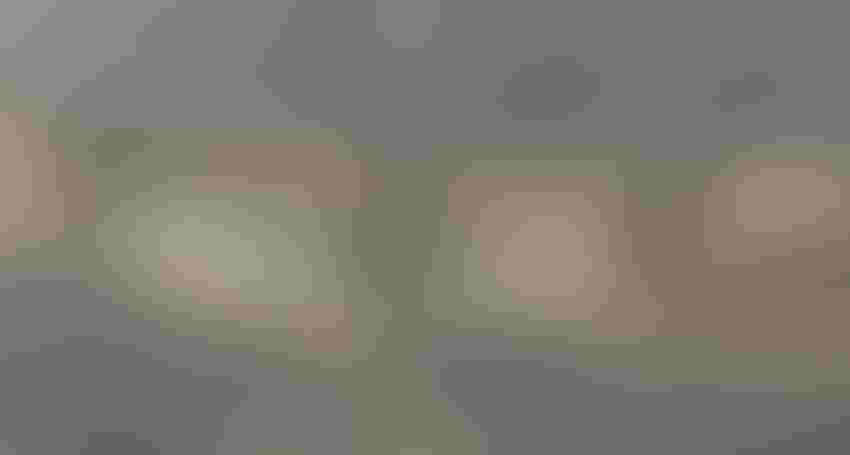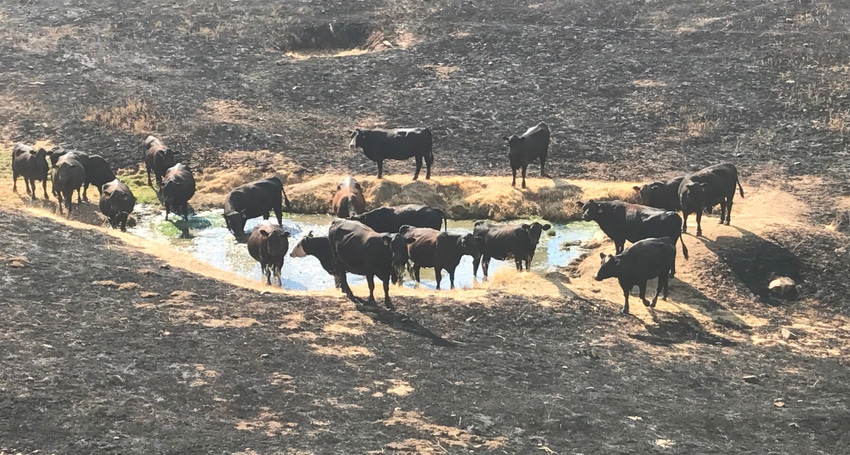 Tony Toso's cattle gather at a watering hold after the Detwiler Fire in Mariposa County, Calif., in 2017. During disasters, ranchers need access to their livestock to ensure they are out of harm's way and have food and water.
Tony Toso
California Gov. Gavin Newsom has signed a pair of bills to help the ranching industry, including legislation that will enable counties to allow farmers and ranchers access to their properties to rescue animals during wildfires or other disasters.
Under Assembly Bill 1103 by Assemblywoman Megan Dahle, R-Bieber, county agricultural commissioners can establish an Ag Pass program to let producers pass evacuation checkpoints and enter their properties without escort.
Ag Pass was first developed in Ventura County to identify farmers and ranchers to firefighters, law enforcement and other emergency personnel so they can allow them onto their property to rescue animals and identify access roads and water sources.
"Because fires are increasingly impacting people and are not going away anytime soon, we need to figure out approaches to sustainably live on fire-prone landscapes. In a broader sense, the Ag Pass is another way that we can adapt to, and coexist with, wildfire," University of California Cooperative Extension wildfire specialist Max Moritz said last winter.
Possession of a Livestock Pass during a wildfire or similar disaster allows the individual access to areas that may otherwise be restricted to the public so that the agriculturalist can 1) protect or care for Livestock assets (such as feeding, watering, and transporting livestock) or 2) provide auxiliary support to emergency personnel such as identification of access roads and water points, according to an Assembly bill analysis.
The California Farm Bureau is also praising Newsom for signing Assembly Bill 888, which will help small meat producers gain access to markets. The bill by Assemblyman Mark Levine, D-San Rafael, provides an exemption from animal slaughter inspections for mobile operations that provide services for owners of sheep, goats or swine. The measure was sponsored by the Farm Bureau.
"The governor's signing of this important legislation builds community resilience by supporting local meat production," CFB President Jamie Johansson said. "While consumer meat preferences continue to change, this bill provides greater flexibility for California's livestock ranchers who provide fresh, locally-grown and raised products to those Californians preferring a different animal meat product."
Subscribe to receive top agriculture news
Be informed daily with these free e-newsletters
You May Also Like
---