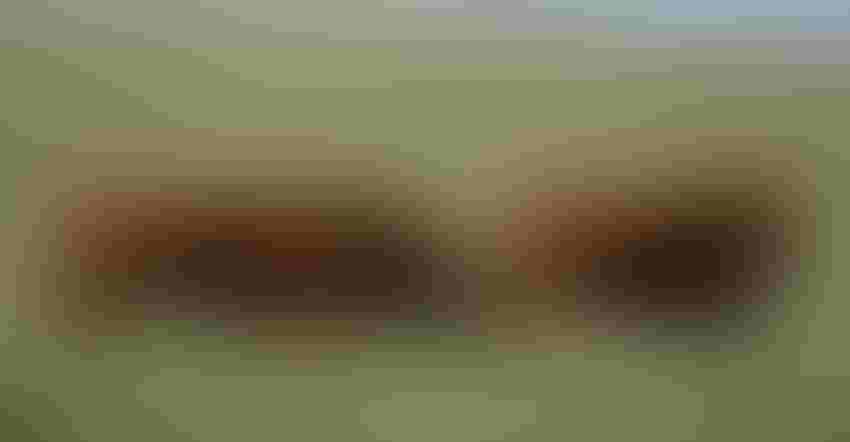 DATA NEEDED: The annual national cattle survey conducted this year will give Minnesota producers the opportunity to share data that will help quantify the impact of the state's 2021 drought.
Paula Mohr
The Minnesota beef farmers who were contacted early this month are asked to participate in USDA's National Agricultural Statistics Service annual beef survey.
Data collected from the 2022 January Cattle Survey will be helpful for farmers, packers and government leaders in making informed decisions, such as plans for herd expansion or reduction, or estimating slaughter or export volume.
Dan Lofthus, Minnesota state statistician, says the 2022 survey is especially important and will help explain the impact of 2021's drought conditions. Lofthus was included in the Minnesota Drought Task Force and Minnesota Department of Agriculture's Drought Check-In meetings last summer. He heard cattle producers talking about difficulties they and others were experiencing, such as pasture feed reductions, loss of water sources on pasture acres and increased production costs. Data gathered from the 2022 survey will clarify if feed supply pressure enough to change inventory or the potential for future calf crops.
"This is the only time of the year that cow-calf operations of all sizes will be asked to describe their situation," Lofthus says.
Farmers will be contacted during the first two weeks of January and have the option of responding via the internet, mail or a telephone interview with a NASS representative. Farmers will be asked about their beef and dairy cattle inventories, calf crop, death loss and cattle-on-feed information.
"Add your 2021 experience to the results and help us quantify the impact of severe drought conditions on the cattle industry in Minnesota," Lofthus adds.
About 41,000 cattle operations nationwide will be contacted by NASS to provide an up-to-date measure of U.S. cattle inventories.
Survey results will be published in the Cattle report to be released on Jan. 31.
This and all NASS reports are available online at nass.usda.gov/publications. For more information, call the NASS Minnesota Field Office at 651-728-3113.
The USDA NASS Minnesota Field Office contributed to this report.
About the Author(s) Paula Mohr has been editor of The Farmer since 2004. She enjoys covering a wide range of topics that are of interest to Minnesota producers.
Subscribe to receive top agriculture news
Be informed daily with these free e-newsletters
You May Also Like
---