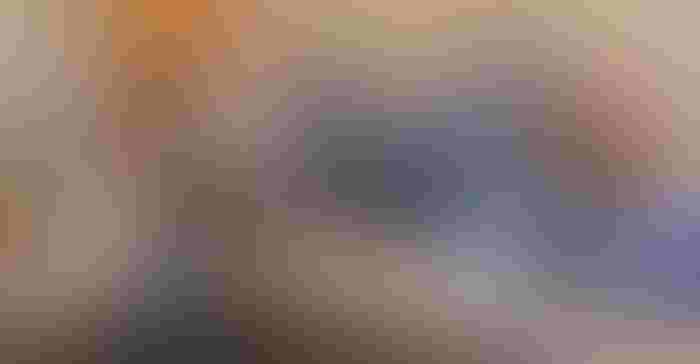 At 3 a.m. CDT May 9, the University of Minnesota Veterinary Diagnostic Lab sent word to the Minnesota Board of Animal Health, confirming that cattle from a small dairy and hog farm in Douglas County, Minn., were found to have tested positive for foot-and-mouth disease.
Hours later, as more than 100 livestock stakeholders across Minnesota awaited news, USDA's Foreign Animal Disease Diagnostic Laboratory at Plum Island, N.Y., confirmed the results, noting that Minnesota was now the second state in the U.S., following Montana, to have animals with the highly contagious disease. Unconfirmed reports started filtering in about infected animals in South Dakota and Wisconsin.
MBAH staff and representatives from multiple state agencies and state livestock groups gathered at the board's office in St. Paul, Minn., and were working on a response plan that would have international repercussions. A chain of command already in place dictated their various tasks.
Fact: The agency staff professionals and livestock group representatives were in St. Paul.
Fiction: FMD was found at that time in Minnesota and elsewhere in the U.S.
That's right, no FMD.
Exercise basics
Over the course of three days in May, USDA and several states participated in a large-scale animal disease response exercise — the first of its kind — to practice how various agencies and people should respond when an outbreak would occur.
USDA chose FMD as its spreading disease for the exercise, because it affects multiple species — cows, pigs, sheep, goats, deer and other animals — with divided hooves.
On Day 1 of the FMD "outbreak," USDA confirmed FMD in Montana at two grazing and pasture locations. On Day 2, it skipped states to land in Minnesota. And by Day 3, FMD was fictitiously confirmed also in South Dakota, Wisconsin, Colorado and California. Each state had response teams similar to the ones in Minnesota taking part.
"The exercise was an excellent learning experience for all, both to affirm the areas of response we do well, and to further identify the areas of focus for us," says Beth Thompson, executive director of the Minnesota Board of Animal Health.
Multiple state agencies in Minnesota were involved in the exercise in St. Paul, including the Department of Agriculture, the Department of Health, the Department of Natural Resources, the Minnesota Pollution Control Agency and the Department of Transportation. At the national level, along with USDA, the Department of Homeland Security also played a role. Minnesota livestock organizations — dairy, beef and swine — participated, too.
By the time FMD was "confirmed" in Minnesota, an incident chain of command was active and collaborating. Since the state has dealt with several serious animal diseases in recent memory, such as bovine tuberculosis and avian influenza, many agency staff knew the basics of what to do.
Team response
Under the direction of an incident commander, teams responsible for planning, logistics, operations, safety, technical skills, public information and finances were grouped in stations at tables in two large rooms. Most participants carried a laptop and monitored what was happening, courtesy of an online simulated environment set up by USDA. Not only did the online simulated environment provide "real" updates from the agency, it also included comments made as the FMD "news" spread on Facebook, Twitter, YouTube and other media.
Until USDA officially "confirmed" the fake outbreak in Minnesota, which happened at 1 p.m. CDT, officials in Minnesota could not release any information. Protocol is that USDA makes the announcement first, and then state officials can publicly talk about it. Until then, when anxious farmers or consumers called MBAH (these people were part of the exercise), no one could provide any information.
And given the serious nature of FMD, everyone involved with the exercise was required to preface comments made on the telephone and in email correspondence with the sentence, "This is an exercise."
As the afternoon wore on, each team worked on its specific area in response to the "outbreak." A livestock advisory team talked about reaching out to farmers and sharing information about disease identification, livestock movement, depopulation, control and monitoring areas, and other farm-related specifics. Planning and operations teams were zeroing in on specifics, such as how and where to dispose of animal carcasses on the infected farm, and who would visit all farms in the control zone. The media team held press conferences, responded to information requests and monitored anti-animal agriculture comments and events.
Throughout the exercise, all participants were evaluated based on their responses.
Initial reaction from evaluators, according to Michael Crusan, MBAH communications director, is that participants did well and had a lot of success identifying issues and overcoming simulated obstacles.
"Some high points of what was discussed included open communication between teams, when to call in others for help, reminders of the responsibilities of each role, and coordinating the flow of information from federal to state to industry," Crusan says.
About the Author(s) Paula Mohr has been editor of The Farmer since 2004. She enjoys covering a wide range of topics that are of interest to Minnesota producers.
Subscribe to receive top agriculture news
Be informed daily with these free e-newsletters
You May Also Like
---