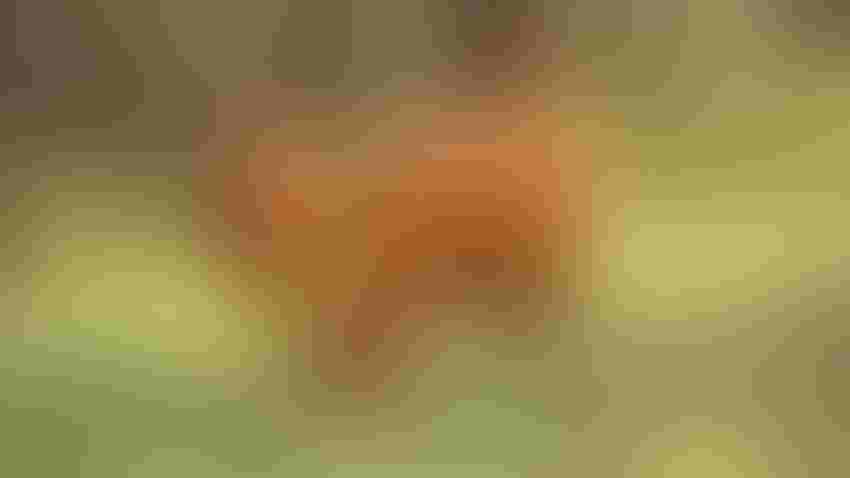 SILVOPASTURE FOR STOCKERS: Yearling stockers graze in a silvopasture system. The grazing management system allows for timber production, while also managing forage production and livestock grazing uses.
Photos courtesy of USDA National Agroforestry Center
There's a growing demand for timber in the U.S. — and grazing landowners may be able to take advantage of this opportunity — with a little foresight and planning.
The concept of silvopasture is gaining more and more traction in the South, where managing acres for timber, nuts or fruit production is routine. Rocky Lemus, Mississippi State University Extension plant and soil sciences expert, explains that integrating livestock into a forest stand that is being managed for timber production or pecan production means a farmer can get a yearly return while they're waiting for that forest to mature. Lemus spoke at the 2023 Cattlemen's College in New Orleans in February.
Why trees?
According to Justin Baker, North Carolina State University associate professor of forestry and environmental resources, there is a growing demand for timber products from the construction and energy sectors, of course. But now there are carbon price incentives on the table to grow more forests and increase the global forest carbon sink.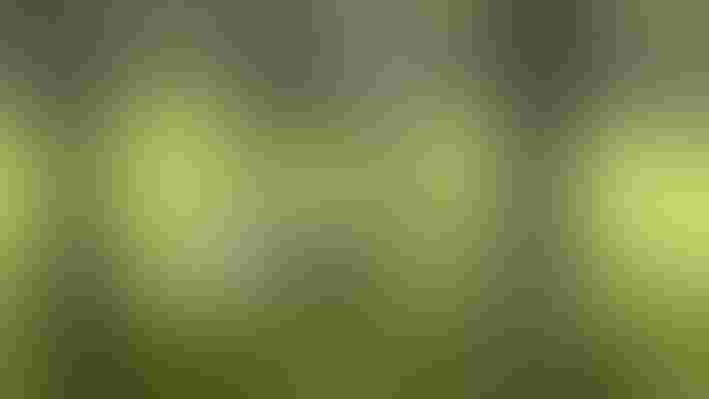 PLAN FOR MULTIPLE USES: A livestock waterer is placed in between rows of a set of trees in a silvopasture system. An electric fence runs down the center of the rows, allowing for rotational grazing and providing water to each paddock. These trees are approximately 20 years old and have been thinned twice. They were originally planted in two row sets 4 feet by 8 feet, with sets spaced 40 feet apart.
From their modeling, "Low greenhouse gas emissions, high demand for wood products and government policies that paid landowners high prices for storing carbon in their trees drove gains in the amount of land area devoted to forest," according to NCSU.
Adding trees to grazing lands sounds great in theory, of course. But there are a lot of moving parts to the complex silvopasture system, Lemus warns.
He says you're not just managing the grassland in a silvopasture — you're managing the trees for their end harvest, accounting for animal production goals and improving wildlife habitat. All of this changes depending on your soil type, and what trees and forages grow best in your region.
"Know why you want to do this," he advises. Do you want to manage for peak animal performance and consider the timber as a side benefit? Do you want to provide wildlife habitat for a side hunting enterprise? Or, are you considering the trees as a lucrative cash crop, in the case of pecan or other nut-bearing trees?
Get started
In a silvopasture system, you can either introduce trees into your pasture system, or you can introduce forages into a thinned forest stand. In the south, Lemus explained, it's more common for cattle producers to introduce forages into established timber. The first critical step is to work with a forestry expert or logger who understands your goals.
The key is to manage the canopy so that enough sunlight reaches the floor to grow your forage, while accounting for valuable mature trees. That may mean thinning existing stands. Or, if you're planting trees, planting them with enough room between to be able to drive equipment and implements through, Lemus said.
Lemus said the next step is to consider what forages you want to establish and to make sure you apply enough soil amendments to combat acidic soils, especially if you choose legumes as your forage.
"If you're going into areas with a lot of brush, maybe use a small ruminant to clean up the area before you start your forage production," Lemus said.
If you are planting trees and planning to graze livestock at the same time, you're going to need to plan to protect those saplings from the livestock, he added.
"Livestock will tend to eat trees, and clip that terminal bud at the top," Lemus warned. So, either purchase more mature saplings, plan to fence them off from grazing livestock, or just manage that pasture for hay production until they are more mature.
Forage selection
When you're choosing your forage species, you need to consider those that are matched to your climate, of course — but you also need a forage that does well in shade and will meet the nutritional needs of your livestock, Lemus said.
"In the south we can use Bahia grass, bermudagrass and Dallis grass," he said. "Bahia grass is especially shade-tolerant." The farther north into the transition zone, he says orchardgrass, tall fescue and other cool-season grasses work well under 50% shade.
Small grains like ryegrass, cereal rye, triticale, oats and wheat are another option for grazing, he said.
Cattle producers might prefer to plant legumes; or white clover, red clover and alfalfa work well in the silvopasture system. Just remember to select a legume that tolerates shade and acidic soils.
Tree selection
Lemus advised matching your tree selection to your zone, and making sure you purchase large, healthy seedlings grown locally from an adapted seed source.
In the South, they can grow loblolly pine, pecan and longleaf. In the transition zone, honey locust, willow or poplar are ideal, depending on your location.
As you plan your system, you need to leave enough space for the forest to grow, and for equipment like balers and manure spreaders to maneuver. "We recommend you target a tree density of no more than 200 trees per acre, with a forage lane of 30 to 40 feet wide," he said.
Livestock benefits
You can run cattle, sheep, goats, or a mix of livestock in a silvopasture, Lemus said. The livestock will provide you with diversification of income until that timber is matured. But the timber also provides shade and windbreaks for livestock, which improves their performance. They've seen weight gain by as much as 10% in a silvopasture system, while reducing their supplemental feed by 50%. And in the case of dairy cattle, milk production increased by 8% to 20%.
"Windbreaks reduce or eliminate the loss of newborns from windchills," Lemus said.
And the reduced evapotranspiration from the shade actually lengthens the feed production cycle, Lemus said. A Virginia Tech study showed silvopastures can grow up to 55% more forage. When managed for livestock production, they can be 42% more productive.
Overall, Lemus advised patience, flexibility, and to start small and be willing to adapt as you plan your silvopasture for the long term.
Learn more from Mississippi State University's information on silvopasture and grazing systems.
Subscribe to receive top agriculture news
Be informed daily with these free e-newsletters
You May Also Like
---