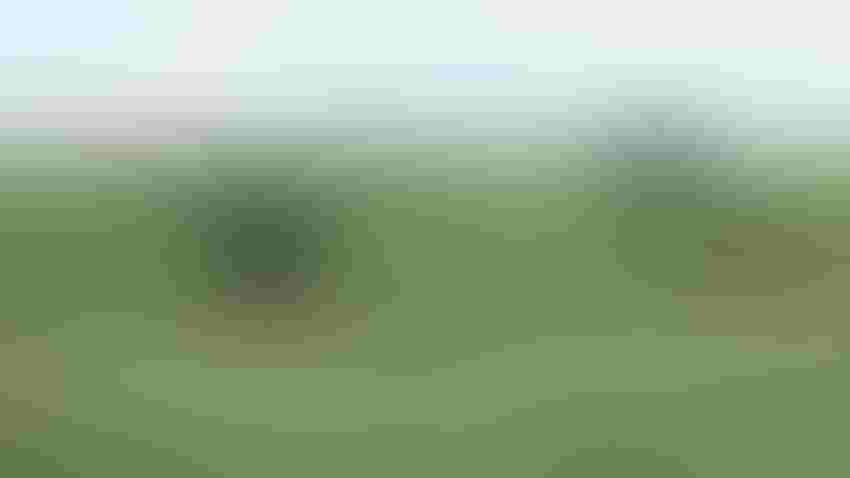 VACCINATION MATTERS: Livestock producers are encouraged to keep an eye on their grazing animals — especially in northwestern Minnesota, where anthrax cases were reported. Vaccination programs are a powerful tool in protecting animals against the deadly disease which is caused by a spore-forming bacterium that lives in the soil.
Farm Progress
Anthrax cases don't come around often, but when they do, it often is deadly for grazing livestock.
Multiple cattle and a horse on a property in Kittson County in the northwest corner of Minnesota have been infected with anthrax which is caused by the spore-forming bacterium Bacillus anthracis. According to the Minnesota Board of Animal Health, this is the state's first reported case of anthrax in animals in more than a decade.
"In confirmed cases, the Board of Animal Health does place a quarantine on the property," says Katie Cornille, senior veterinarian who oversees the MBAH's bovine programs. "That's to ensure that we can assist the producer through disposal, decontamination and make sure that no animals are going in or out —and for any other potential animals exposed, that their risks are removed as best as possible."
Bacterium that causes anthrax lives in soils
Anthrax-causing bacterium exist naturally living in soils, and can emerge in greater concentrations after rainstorms, flooding or excavation. The disease has been concentrated in northwest Minnesota in the past.
In addition to quarantining the affected property, Cornille recommends that producers keep anthrax vaccinations up to date for their herds or flocks, especially in areas where the disease may be more prevalent.
"One of the reasons we don't see a lot of anthrax cases in the state anymore is because we have proactive measures to protect livestock, like vaccinations," she says. Despite the rarity of anthrax infections, she says it is not uncommon for producers in concentrated areas to have annual anthrax vaccination protocols for their livestock. Cornille adds that vaccinations likely play a role in the rarity of cases.
"With this detection in Kittson County, livestock producers who graze their animals on pasture in and around the county should talk to their veterinarian about vaccinating their animals — if they aren't already," she says.
Anthrax in animals typically occurs in summer and affects livestock grazing on pasture, especially ruminants like cattle, sheep and goats.
Though most animals die from the disease before showing any signs, Cornille says if caught early, anthrax causes very high fever, such as around 107 degrees F in cattle.
"[You] may also see muscle tremors [or] labored breathing," she says, "and a very unique feature of anthrax is the failure of blood to clot [in] cuts and scrapes … And in a deceased animal, the blood may not clot normally, and the body may not stiffen after death."
Reportable disease
Producers who have sudden death of animals or animals found dead in a pasture should contact their herd veterinarian to examine the animal. If anthrax is suspected, veterinarians should avoid performing a field necropsy to prevent spore formation and contamination. Spores can survive in soil for many years, endangering other animals.
According to the MBAH, anthrax was last confirmed in June 2013 in a Pennington County cow. All suspected cases of anthrax in Minnesota animals must be reported to the Minnesota Board of Animal Health immediately, ensuring proper disposal of the carcass to prevent the spread of the spores.
Cornille and the MBAH stress that anthrax in animals is not a risk to the public, as infected animals will not enter the food chain. She adds that the bacterium spores are not airborne, and the disease is spread through contact with affected animals or their products, mainly blood. Although the risk is low, people who have had contact with animals that have died of anthrax should consult their healthcare provider or the Minnesota Department of Health.
More anthrax information can be found by visiting the MBAH website.
Minnesota Board of Animal Health contributed to this article.
Subscribe to receive top agriculture news
Be informed daily with these free e-newsletters
You May Also Like
---