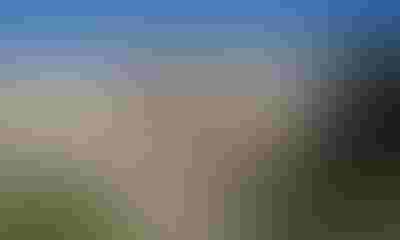 The Iowa State University College of Agriculture and Life Sciences announced its faculty and staff award winners for 2015. The award recipients include:
The Early Achievement in Teaching Award was awarded to Tom Paulsen, assistant professor in ag education and studies. For the past seven years he has mentored more than 130 students who went on to become high school agriculture teachers. He is described as a teacher of teachers and taught high school ag education classes for 21 years before coming to Iowa State. He also provides oversight for the ISU Ag 450 Farm, which is the only student-managed farm at a land-grant university in the nation.

CURTISS HALL: Home to the Iowa State University College of Ag
Encouraging students in a number of important ways
Gretchen Zdorkowski received the Excellence in Teaching by a Lecturer and Adjunct Faculty Award. Zdorkowski has served as a lecturer in the agronomy department since 2004. Students say their success in agronomy was due to her teaching skills, encouragement and concern. She encourages students to ask tough questions and find solutions through research, communication and self-reflection.
Jack Girton received the Distance Education Teaching Award. Girton is a university professor, award-winning teacher and outstanding university citizen. For the past 29 years his efforts have shaped the structure of education and advising in key areas of genetics at ISU. He is a leader in distance education in the Roy J. Carver Department of Biochemistry, Biophysics and Molecular Biology where he created and taught a successful online course. He also helped his peers develop successful online courses.
Outstanding achievements in teaching are recognized
The Outstanding Achievement in Teaching Award goes to Robert Martin, ag education and studies professor, who has served his students, staff and fellow faculty members as an educator, adviser and mentor since 1983. His classes inspire students to practice and demonstrate concepts through experiential learning. During his 30 years at ISU he has served as department chair, received numerous teaching awards and served on several university, state and national educational committees. He's also recognized both internationally and nationally as a teacher and scholar in ag education.
The Early Adviser Award went to Cheryl Morris, assistant professor in animal science. Morris views advising as a valuable tool to help students learn and excel. Her students describe her as inspiring, understanding and respectful. She also volunteers time as an animal nutrition adviser for zoo associations and has worked with the Animal Rescue League of Iowa developing a canine agility program.
Baas recognized for advising and working with students
Tom Baas, professor of animal science, received the Outstanding Adviser Award. Baas is a mentor, who helps students identify their life and career goals. He believes advising is a process in which he helps students meet course requirements and graduation time lines. His students appreciate his open door policy and described him as a selfless, inspiring and interested in helping them succeed.
~~~PAGE_BREAK_HERE~~~
Georgeanne Artz, assistant professor of economics, received the Outstanding Service in Student Recruitment and Retention Award. Artz is an academic adviser for the Ag Business Club. Under her guidance the club has continued its string of outstanding club awards. She coaches teams to prepare for academic quiz bowls and fosters undergraduate research that has led to award-winning submissions.
Honoring achievements in animal science at ISU
Stephanie Hansen, associate professor of animal science, received the Early Achievement Research Award. She has established an exemplary research record as a nationally and internationally recognized expert in animal nutrition. Her research has contributed to the success of the beef industry in Iowa. She's also attracted more than $7 million in funding to ISU.
The Mid-career Achievement in Research Award went to Anna Johnson, associate professor of animal science. Johnson approaches her craft with enthusiasm and commitment. She's helped bring in 89 grants worth more than $8 million. Johnson is an expert in the science of animal behavior and her research addresses animal handling systems, pain management and euthanasia. She is often contacted to provide science-based technical input about controversial topics.
The Outstanding Achievement in Research Award was awarded to Bryony Bonning, a professor in entomology. Bonning oversees cutting-edge research on insect physiology and pathology. She established the Center for Arthropod Management Technologies, funded by the National Science Foundation in collaboration with industry partners. She recently received several national awards including the Nan-Yao Su Award for Innovation and Creativity in Entomology. She's also received five patents for research programs and $8.8 million in grants.
Faculty research and professional achievement recognized
The Professional and Scientific Research Award went to Tom Maier, assistant scientist in the plant pathology and microbiology department. He's been manager of the molecular plant nematology lab for 20 years. In addition to his lab support, Maier is a successful researcher. His research findings relating to plant-parasitic nematodes have been published in nationally recognized journals.
~~~PAGE_BREAK_HERE~~~
Sue Lamont received the Faculty Award for Diversity Enhancement. Lamont, a C.F. Curtiss Distinguished Professor in animal science, has made extraordinary contributions to diversity enhancement throughout her career. She has facilitated recruitment, retention and advancement of a diverse student body and workforce. She is a strong role model for women in science and has been active in diversity enhancement for more than three decades. Lamont serves as an Equity Adviser in the college and is committed to recruiting and training a diverse group of students.
Outstanding work and achievement in international agriculture
The Outstanding Achievement in International Agriculture Award went to Dorothy Masinde, a lecturer in the horticulture department. Masinde has contributed to international development programs and undergrad education for more than 10 years through the Global Resource Systems major and the Center for Sustainable Rural Livelihoods programs in Uganda. She's developed partnerships and programs that benefit farmers, families and communities in Uganda. Masinde also conceived, created and developed eight nutritional education centers to sustain severely malnourished children and mothers in Uganda.
Bill Larson received the Professional and Scientific Excellence Award. Larson, a poultry farm superintendent in animal science, has supervised the ISU Poultry Unit for nearly 40 years. Bill has personally introduced thousands of students to the proper, hands-on management of poultry. He also contributed to numerous outreach and Extension programs. His knowledge, insight and ability to supervise activities with live poultry have been the foundation for successful research. He also received the Governor's Volunteer award for his leadership in re-introducing trumpeter swans into Iowa.
Early achievement in ISU Extension and Outreach honored 
The Early Achievement Extension and Outreach Award went to Lee Schulz, an assistant professor in economics. Since joining the faculty in 2012, Schulz has provided leadership and Extension-focused programming on the critical issues facing Iowa's livestock and meat industries, such as animal identification and traceability, market analysis, consumer demand, animal disease economics and risk management.
~~~PAGE_BREAK_HERE~~~
Dan Morrical, a professor in animal science, received the Outstanding Achievement in Extension and Outreach Award. During his 31-year career as an animal science professor and Extension specialist, Morrical has contributed to significant advancements in the livestock industry. From co-development of the National Sheep Improvement Program to delivery of cutting-edge technology in grazing management, Morrical is recognized nationally and internationally as a sheep nutrition expert. He has served both sheep and cattle producers in Iowa, the Midwest and the nation.
Daniel Strey received the Professional and Scientific Outstanding New Professional Award. Strey is a research associate in the horticulture department and has worked at the Horticulture Station turf research area since 2012. In 2015, he completed a new sports turf research area by raising $165,000 in donated products and services from more than 20 companies. 
Service, innovation, reliability, volunteering are recognized
Mary Davis, an account clerk in agronomy, received the Merit Award for Achievement and Service. Davis is recognized for her service, innovation, reliability and innovativeness in helping the department achieve its goals. Davis manages accounting and purchasing for close to 800 faculty, staff and students in the largest department in the Iowa State College of Agriculture & Life Sciences.
The Team Award goes to the Iowa Master Gardener Team, influential in enhancing and expanding Extension and Outreach activities in county offices around the state. The Master Gardener Team and county coordinators manage 2,400 active Master Gardeners in Iowa. Each year they provide more than 100,000 hours of volunteer service to communities valued at more than $2 million to the state of Iowa. In the past three years, Iowa Master Gardeners have had more than 2 million client contacts.
~~~PAGE_BREAK_HERE~~~
The Dean's Citation for Extraordinary Contributions Award was awarded to the Egg Industry Center at ISU. Staff members include Hongwei Xin, director and C.F. Curtiss Distinguished Professor in both the department of agricultural and biosystems engineering and animal science; Maro Ibarburu, an associate scientist; and Lesa Vold, communications specialist. The center was established in 2008 to add value to the egg industry by facilitating research for producers, processors and consumers through national and international collaboration. The award recognizes the center's response to the avian influenza outbreak in Iowa. The center published communications about the outbreak and helped researchers find additional funding to study the disease.
ISU honors Polito with Lifetime Achievement Award
Tom Polito received the Lifetime Achievement Award. For the past 38 years Polito has worked as an adviser, teacher and researcher. He began working as a classification officer in 1978 and in 1995 became director of the college's student services. The award recognizes his service and leadership in helping the college increase enrollment for the past 10 years and attain record enrollment during the past four years.
The Raymond and Mary Baker Agronomic Excellence Award was awarded to Michelle Graham, a USDA-ARS collaborator and assistant professor in agronomy. Graham did research in soybean pathology genomics as a doctorate student and has continued that work since she came to ISU in 2006. Her recent research is focused on identifying resistance in soybean genes. Her collaborative focus has generated more than $800,000 in competitive grants for her lab.
Subscribe to receive top agriculture news
Be informed daily with these free e-newsletters
You May Also Like
---