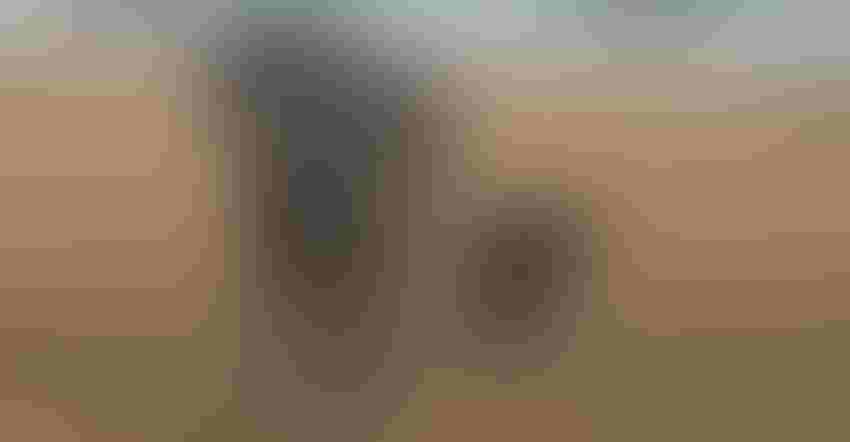 By Rhonda McCurry
There's nothing like watching a baby calf scamper across the pasture. It's a sure sign of health when they run and play, showing their owners they feel good and are growing well.
But calfhood health is not all roses. Raising calves to the weaning stage of life takes work, even before they're born, to ensure that calves hit the ground with a chance of running later on.
Kansas State University's assistant professor in food animal medicine and surgery is Emily Reppert. She says that, whether it be dairy cattle or beef cattle management, there are a lot of disease points that can lead to death in the first several weeks of a calf's life. And from an economic standpoint, the time frame between birth and weaning age is a critical period for the rancher or producer.
Reppert says there is some data that suggests the health of a calf early on will impact future performance. If it's a replacement heifer or bull that will stay in the herd for a long period of time, then putting some time and energy into maximizing calfhood health can pay off.
My own family has a spring-calving Angus cow operation. Very rarely do we have fall-calving cows because we don't want to worry about calf health during those cold winter months. We begin in late February and calve into May. Although the advantage of spring calving is warmer temperatures, there is also mud for our calves to deal with, which also means dealing with scours.
Calving success is often predicated on weather. The bottom line is the cow has to be in good physical condition. Going into winter, it's not just feeding a cow but also building her colostrum base. I think the value of colostrum is very important for calf health
Reppert says there are several steps to maximizing calf health. Pre-calving vaccines are essential and should be given to cows three weeks before the due date. An injectable vaccine like Scourguard will prevent and can help fight infection from some of the organisms associated with calf scours. Using a scour vaccine on the momma cow means her calf will get it through colostrum.
Reppert says it makes no sense to vaccinate a cow or heifer for scours if the rancher is not also making sure their cows are producing adequate quantity and quality of colostrum. An old wives' tale is that gold-colored colostrum is a good sign, but Reppert says that's not enough information to rely on.
"A calf needs to consume 10% to 12% of its body weight in colostrum within the first 24 hours," she says. "Just by the given nature of a heifer's udder confirmation they may not produce enough volume. So, when you look at a heifer, it all comes back to good nutrition prepartum and making sure they're in good condition prior to calving."
Although there is cost associated with vaccinating for scours before a cow calves, spending $50 today can save hundreds down the road, especially if a rancher wants to maintain that animal in their breeding herd.
Reppert suggests that if a heifer's udder confirmation is not ideal, perhaps only having two good teats, then she may not be producing enough colostrum. A breeder could give colostrum replacer to her calf and it's critical, Reppert says, to give a colostrum replacer, not a supplement.
My mom and I emphasize good nutrition in our gestating cows, with adequate feed and a good mineral program. Three weeks before we begin calving in late February, we administer an injectable scour vaccine. I'm not 100% sure if it's worth it — I'm also afraid not to give it.
The toughest time for calves regarding scours is when we start AI'ing the momma cows. Bringing cows in closer for heat check means cows are in a lot and mud is usually present. Since we know these conditions are standard, Mom and I prepare for the worst by planning good nutrition for both cows and calves and vaccinating cows for everything possible. We work closely with our long-time vet and vaccinate for everything under the sun, because we think a healthy cow makes a healthy calf.
Respiratory issues are also something to watch for in calves as they grow to weaning age. The protection against coughs and lung infection largely comes from the mother cow, so keep up with a good vaccine protocol in cows and heifers and ensure they receive enough quality colostrum.
Staying on top of respiratory issues is critical because it impacts everything else in the animal's life. I see respiratory issues increase at weaning time and attribute this to the stress the calves are going through. Working to keep calves healthy is a staple at our operation, and to any other breeder. After all, at the end of the day no one wants to lose a calf, and we do what we need to protect it.
Subscribe to receive top agriculture news
Be informed daily with these free e-newsletters
You May Also Like
---