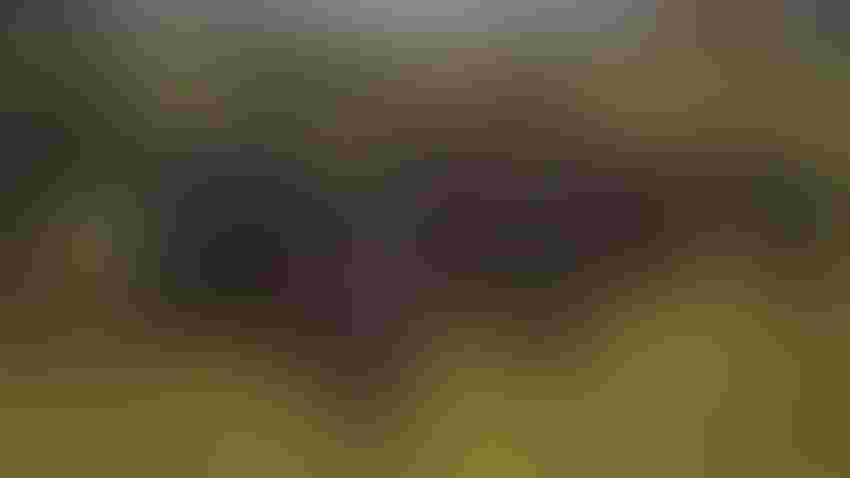 RIGHT GENES: A group of Angus cows and their calves graze at Thompson Research Farm in northwest Missouri. Genomic prediction tools allow farmers to go from not knowing the pedigree or any of the animal's performance data to taking a DNA sample and receiving an accurate prediction as to the heifer's genetic merit.
Kyle Spradley
A new genomic prediction tool can help select top commercial cattle for superior breeding characteristics.
Ranches across Missouri manage about 2 million cattle, both commercial and seedstock. In a new study, University of Missouri Extension beef genetics specialist Jared Decker and Thompson Research Farm researchers tested a group of commercial Angus cows using a commercial genomic prediction tool called Zoetis GeneMax Advantage.
The results show the tool has the ability to predict their calves' performance and profitability.
While genomic prediction has a legacy of success in seedstock cattle, Decker notes this is the first time it's been shown to work in a sample of commercial cattle.
Look for quality replacements
For the study, researchers focused on specific traits, such as weaning and carcass weight, marbling, fat and rib-eye area. Decker found significant relationships between the cows' genetic merit and the performance of their calves.
In prioritizing the use of this technology, Thompson Research Farm harvested a set of 35 steers, 70% of which graded USDA Prime, the highest quality of meat.
"Compared to the industry, which grades Prime at a rate of 6%, this is really excellent," says Decker, who is the Wurdack chair of animal genomics in the MU College of Agriculture, Food and Natural Resources.
"This technology opens doors for commercial producers to be more aggressive in selecting the right females to go back into the herd," he adds. "This gives farmers a chance to make informed decisions that enhance sustainable profitability."
Tool makes farms sustainable
For family-run farms, genomic prediction technology is not only affordable, but also informative.
It allows smaller operations to document calves' genetic score cards. Then farmers can decide to either hold on to the calves through their feeding period and make a greater profit off their carcass merit or market the weaned calf at a premium based on their genetics, instead of commodity prices.
"Farmers and ranchers really value this lifestyle; they value the family tradition," Decker said. "That family tradition gives them the grit and the fortitude to deal with really challenging circumstances like drought or low prices or whatever the present big challenge is. So, helping them think strategically about how to create the best calf crop is something that will serve them and keep those family farms profitable."
Source: University of Missouri College of Agriculture, Food and Natural Resources
Subscribe to receive top agriculture news
Be informed daily with these free e-newsletters
You May Also Like
---