Fear and loathing in the land of zero tolerance
Fear and loathing in the land of zero tolerance
The effects of zero-tolerance rules at the Illinois State Fair reach far beyond the show ring; here's a look at how one word — disqualified — affects everyone who raises food. Plus: What's being done to fix it.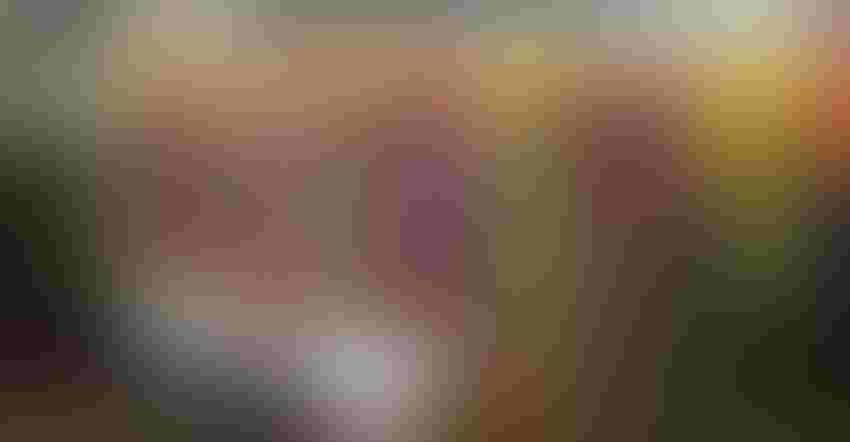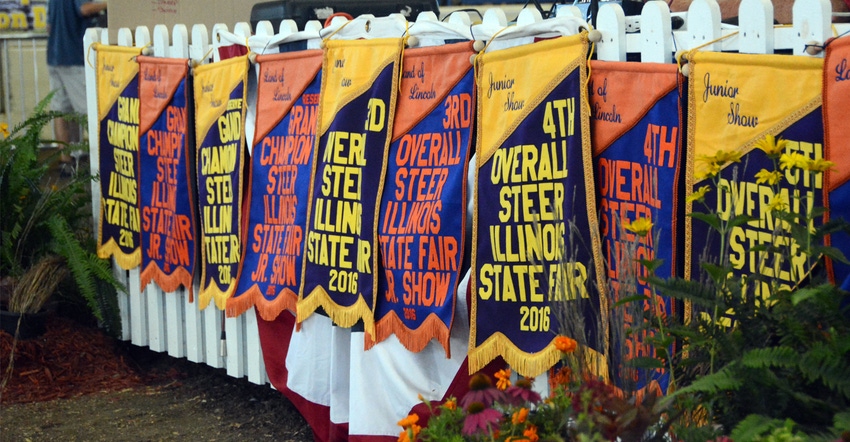 WINNERS: In considering a rewrite of state fair rules, IDOA has the opportunity to be a leader among livestock shows across the United States — and to be "firm, fair, consistent and correct."
We will have four pages in our February issue devoted to how champion livestock are being tested at the Illinois State Fair.
Some might call that excessive. Some might say this issue only affects a fraction of our farm population. They might also say we have bigger fish to fry. They might be right. But I don't think so.
Here is what I know: There's no bigger show in our state than the Grand Champion Drive at the Illinois State Fair. It's what hundreds of young people and their families work toward every year. It's a multimillion-dollar industry that represents what the Illinois Department of Agriculture says should be the "best of the best" in Illinois agriculture. It captures headlines in big-city newspapers.
But when young people are wrongly accused, when the zero-tolerance system requires a level of perfection that's both stricter and more unattainable than USDA food safety standards, there's a single word that makes those headlines: drugs.
See also: cheaters.
Either way, that's a bad headline for every grain and livestock producer in the state, whether you ever set foot in a show ring or not.
The right rules
We need rules, certainly. But we need to scrap zero tolerance in favor of rules that are consistent with USDA Food and Drug Administration food safety guidelines, which both ensure food safety and allow young producers the ability to humanely care for their animals. Zero tolerance doesn't allow that. Zero tolerance makes you afraid.
As one reader said, "This is my fear: We'll use a product not prohibited but not approved in an attempt to provide animal welfare and comfort, and get busted even if it is on the recommendation of a vet, and potentially even with proper documentation." Another told me, "I don't care if I have an animal walking on three legs, I'm not giving it Banamine."
That's a problem in my mind. Zero tolerance creates fear and uncertainty and ultimately, an animal welfare problem.
Further, rules that outline a zero-tolerance policy but don't say what to do with drugs that are neither prohibited nor approved do little to help a family trying to make a decision about treating an animal. Instead, they create gray areas that can and will be exploited by those who choose to do so.
Progress underway?
I hear good news these days, though. The Livestock Working Group met this week to review and edit premium book rules that have been entirely rewritten, line by line, by Dr. Paul Walker, LWG member and professor emeritus at Illinois State University. This was done at the request of IDOA, which will review the LWG's rewrites and decide whether to accept or reject them. The proposed rules follow the guidelines laid out in our previous story, Illinois State Fair Advisory Board proposes drug testing changes. Further, Ag Director Raymond Poe has indicated he's willing to consider ideas.
For sure, friends, none of this is easy. Everyone wants both animal welfare and food safety to be absolutely 100% ensured, they want a level playing field, and they want a good experience for the kids.
One of the wisest observations from all my hours of interviews on this subject came from Dr. Dan Shike at the University of Illinois, who opined, "If it were really easy, every state would have the same policy, and no one would be complaining."
For sure. In rewriting our rules, Illinois has the opportunity to do this well and right, and to be a leader among livestock shows across the United States.
I once heard a horse trainer say that to tame a horse, you have to be "firm, fair, consistent and correct." Today, I'd argue the same for state fair rules. May our Illinois State Fair — and its rules — be firm, fair, consistent and correct.
Comments? Email [email protected].
For more on this topic, check out our series:
Illinois State Fair Advisory Board proposes drug testing changes
Subscribe to receive top agriculture news
Be informed daily with these free e-newsletters
You May Also Like
---