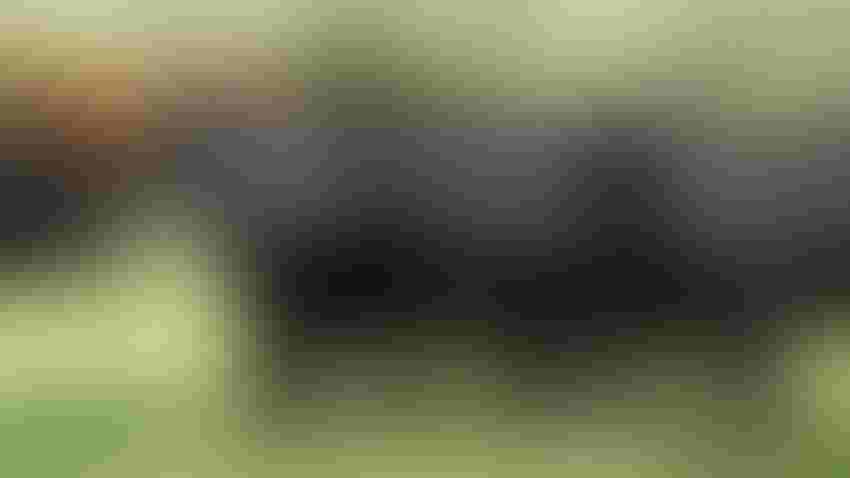 HEIFER MANAGEMENT: With proper heifer management techniques, cattle producers can ensure their heifers are more efficient, have a longer life in the herd and reach their full genetic potential for improving profitability.
SteveOehlenschlager/Getty Images
"Cows aren't inherently profitable; business models are profitable," Jordan Thomas says. "We can make profits with poor animals with a good business model. And we can, conversely, lose money with good animals with a bad business model."
When it comes to managing the business of a cow-calf herd, heifer development has a key role to play on the profitability of that herd, Thomas told attendees at the 2023 Cattlemen's College. Thomas is an assistant professor in animal science for the University of Missouri Extension.
The first step is rethinking our priorities when it comes to selecting our replacement heifers, Thomas said. "It doesn't matter her genetic merit for any trait if we don't check these boxes first," he said. These are his priorities:
See that your heifer is structurally sound, in good health and has an easy disposition.

Screen for low likelihood of calving difficulty using pelvic area screening. Breed her to an easy-calving bull.

Be sure she conceives early in her first breeding season to ensure her place in the herd for subsequent seasons.

Evaluate her visual phenotype and conformation.
"How do we select our replacement heifers?" Thomas asked the audience. "We go to the pen at weaning, and we usually pick the biggest and the prettiest ones." But that's putting our priorities backward, he said.
Conception timing
Thomas elaborated on conception timing in those first-calf heifers entering the herd, and how it can snowball into either their longevity as producing cows, or their early culling.
Consider a 60-day breeding season, followed by a 60-day calving season, followed roughly 82 days by the next breeding season, Thomas said.
"A heifer who conceives on Day 1 of the breeding season roughly calves on Day 1 of the calving season," he said. But, in order for her to cycle again, she has to go through "postpartum anestrus" after calving — this is roughly an 82-day period where the heifer's body and brain are controlled by external stimuli that will signal it's OK for her to breed back and ensure a healthy pregnancy. These external forces range from how much fat she has stored, how much available nutrition is in her environment, how much she's lactating and more, Thomas explained.
The next breeding cycle will then be set up roughly around those early-calving heifers to match their biological timing.
But what happens to the later-conceiving heifers who calve later in the cycle?
"Say she conceives on Day 60 of the cycle and calves on Day 60," Thomas said. "Now she doesn't have 82 days to the start of the next breeding season — she has 22 days." It's not possible for her to cut her biological postpartum anestrus down to just 22 days, so now she's cycling behind the other heifers in the group, and she now only has one opportunity to conceive, according to Thomas. And we know that we lose about 25% of early embryos in cattle with only one opportunity to conceive.
So now, you have a heifer who is cycling later, is less likely to conceive in the second season, and is costing you money.
"We know that of heifers who conceive in the first 21 days of the breeding season and calve in the first 21 days of the calving season, 75% stay in the herd the next year," Thomas said.
Heifer retention
The biggest cost per calf produced in a cow-calf herd is feed for the cow, he said. Pasture and supplemental feed and forage is roughly 50% to 55% of production. The second-biggest cost per calf produced? The cost to replace cows in the herd.
"Consider a 15% replacement rate," Thomas said. "That's 15% of our factory I have to rebuild every year, rebuilding that portion of the cow herd."
Developing a heifer who will conceive early and calve is the first step in the feedback loop for the herd. Weaning weights are higher the earlier heifers calve in their first calving season, but also that sets them up for success in subsequent seasons to wean even heavier calves, and more total calves over their lifetime in the herd, Thomas added.
And the benefit can be passed on to the daughters born of these heifers — data show that those heifers born in the first 21 days of their own calving season will cycle at the start of their first breeding season as replacement heifers.
Thomas referred cattle producers to read more about this and other helpful research via the University of Missouri Extension website.
Subscribe to receive top agriculture news
Be informed daily with these free e-newsletters
You May Also Like
---