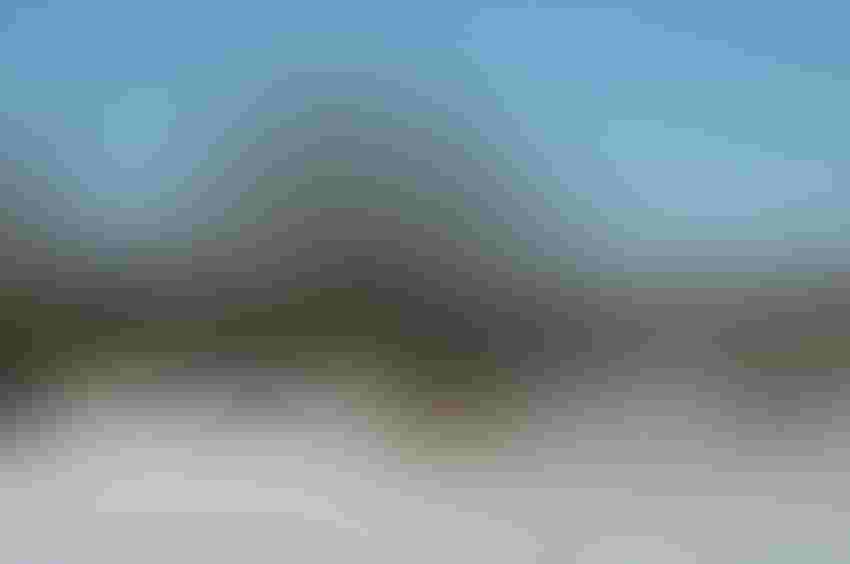 For 2014, cattle slaughter is expected to decrease roughly 7 percent, year over year, leading to decreased beef production of over 6.5 percent for the year, according to Derrell S. Peel, Oklahoma State University Extension livestock marketing specialist.
"Both cattle slaughter and beef production are expected to decline for the remainder of 2013, bringing fourth quarter cattle slaughter down over 5.5 percent, year over year, and beef production will decrease over 5 percent," he said.
Though beef production is down only 1.1 percent for 2013 to date, it is down an average of 2.9 percent the last four weeks. Cattle slaughter year-to-date is down 1.7 percent, but is down an average of 3.6 percent in the last four weeks.
"The fourth quarter of 2013 provides insight into the general expectations for 2014 markets," he said. "The counter-seasonal behavior of cattle markets this fall indicates the transition occurring in beef and cattle markets."
If you are enjoying reading this article, please check out
Southwest Farm Press Daily
and receive the latest news right to your inbox.

Choice boxed beef prices have averaged above $200 per hundredweight for the last four weeks and fed cattle prices have averaged $130 per hundredweight for the same period. These prices could average at or above these levels for the entire year of 2014, he said, with spring peaks of $215 per hundredweight or higher for choice boxed beef and fed cattle prices approaching $140 per hundredweight for a spring top.
"All eyes will be on the demand side as the supply side of these markets will certainly support even higher prices than these if demand is sufficient," Peel said.
Feeder cattle prices have strengthened this fall to the highest levels of the year. Heavy feeder prices are at record levels and, while calf prices have not quite exceeded the spring 2012 record price levels, they will in the spring of 2014, barring something unforeseen, he said.
Feeder supplies are tightening this fall with a smaller 2013 calf crop. Fewer feeder cattle imports in 2013 and accelerating replacement heifer demand is occurring.
"The 2014 calf crop will be as small, or smaller, than this year," he said. "Feeder imports are likely to remain low and replacement heifer demand will remain very strong as long as forage conditions are favorable."
Replacement heifer demand emerged about a month ago at a high level in the Northern Plains and has now spread to much of the central part of the country with numerous reports of lightweight heifers selling at prices well above steers.
Last week at El Reno, Oklahoma, several sets of heifers sold in the weekly feeder auction as replacements, including a market-topping set of 668-pound heifers at $208.55 per hundredweight ($1,393 per head) and another set of 560 pound heifers at $240 per hundredweight ($1,344 per head).
Two sets of four-weight heifers sold for over $220 per hundredweight, he said.
"At the Northwest Cattlemen's Association fall replacement sale last week in Woodward, bred heifers ranged from $1,675 to $2,250 per head," he said. "Young to middle-aged bred cows ranged from $1,350 to $2,400 per head and cow-calf pairs sold from $1,950 to $3,000 per pair.
"Female demand will certainly be as strong, if not stronger, in the spring of 2014, once again, assuming forage conditions continue to look favorable."
Also of interest on Southwest Farm Press:
Experts optimistic about beef prices
Rebuilding America's beef cow herd will take some time
About the Author(s)
Subscribe to receive top agriculture news
Be informed daily with these free e-newsletters
You May Also Like
---